Before getting started:Shopifyx TikTok is not available in all markets. Check the Shopify App store for availability. TikTok Storefront is currently only available to merchants who have already onboarded to the product. Stay tuned as we continue to evolve our products to help businesses grow via TikTok!
The TikTok App on Shopify lets you run and manage TikTok ads directly from Shopify and onboard to TikTok Shopping.
If you have a Shopify store, simply install the app and use it to link a TikTok For Business account to your store. This app is a great option for Shopify store owners who want to quickly get started using TikTok For Business: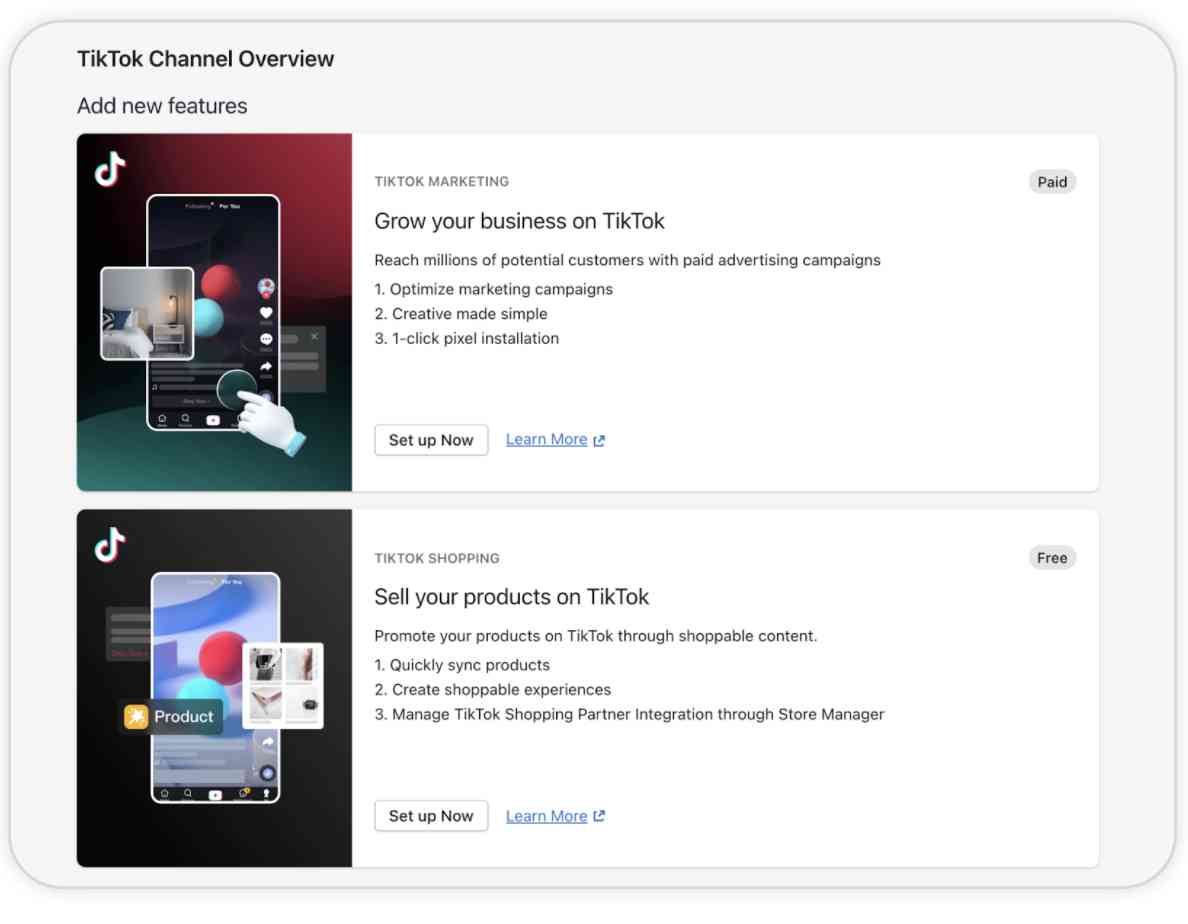 ​Get Started with TikTok For Business: Easily create a new account and select a payment method to get set up and quickly start running ads.

1-Click Pixel Installation: No more manually installing any pixel code and no more relying on a developer to get you set up. Now you can simply install or connect your existing TikTok Pixel with just 1 click.

Promote Products on TikTok: Easily set up conversion campaigns from A-to-Z within Shopify with the guided campaign creation.

Target Your Audience: With a mix of demographic, location, and behavioral variables, you can adjust your targeting to be as broad or defined as you want.

Creative Made Simple: Create TikTok-style videos by simply uploading your product images or videos, and we will intelligently generate tons of customized creatives to choose from.

Optimize Marketing Campaigns: Get a quick snapshot of all your important campaign performance data on the reporting dashboard for you to better understand your conversion funnel and optimize your ads.
Read our FAQ section for more details on the TikTok App on Shopify.