Smart Performance Campaign is a new end-to-end automation campaign solution to maximize your delivery outcomes with less manual input required from your side. Our system produces multiple creatives and bids for auctions leading to stronger performance for your campaigns when you select Smart Performance Campaign on the Campaign page of your TikTok Ads Manager.
Smart Performance Campaign takes out the manual work from your traditional campaign management and needs minimum input from you.
​Offers more availability: All campaign types are supported on TikTok's Android traffic with more platforms to come in the near future.

​Saves time: Smart Performance Campaigns save significantly more time compared to traditional campaign setup. The system will create multiple creatives and bid for each auction to find the most ideal combination to reach your business goals. Performance reports can help you get inspired for future videos.

​Boosts Performance: Smart Performance Campaigns outperform traditional campaigns up to 80% of the time using identical optimization targets as seen during our early testing phase.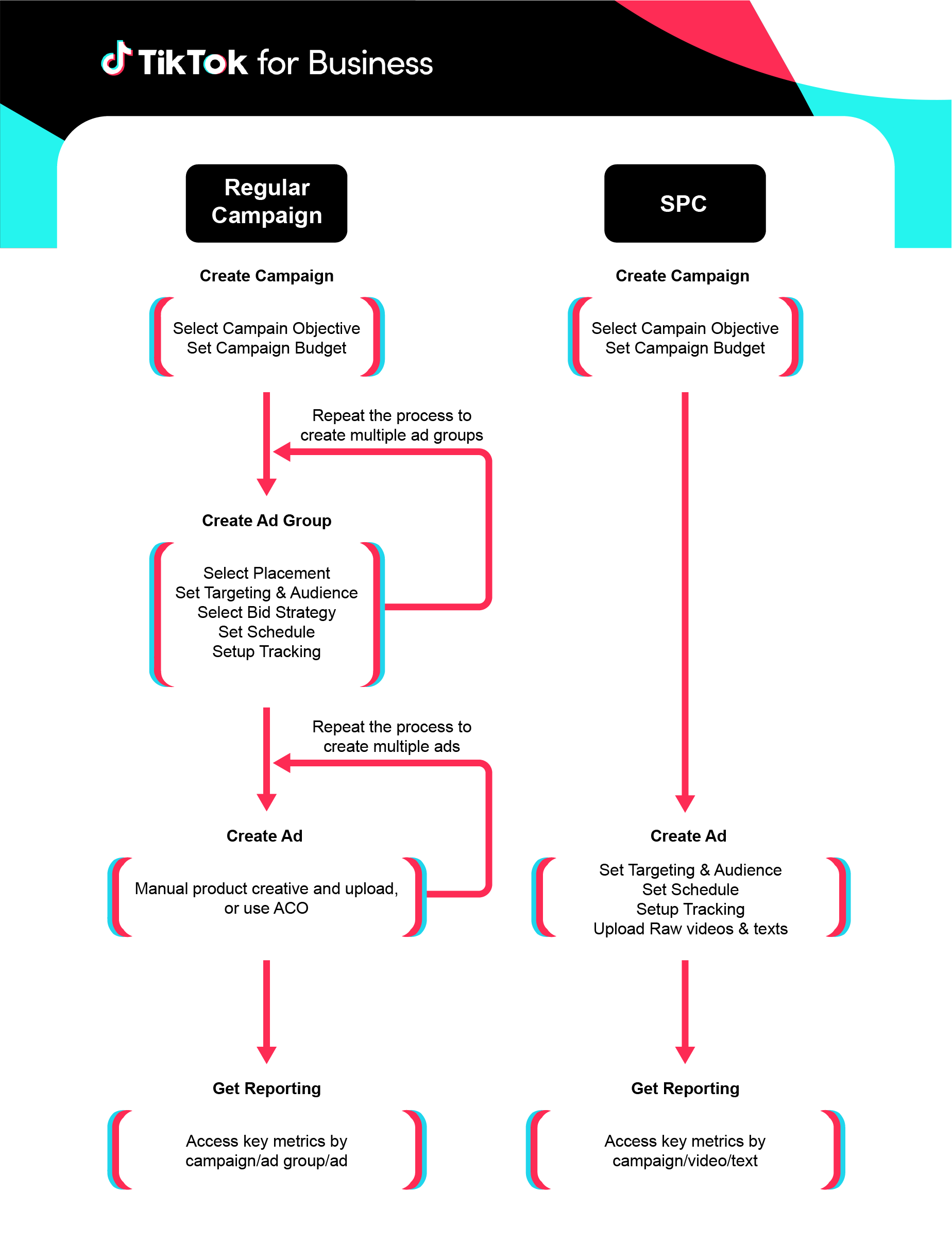 App Promotion:

Key Accounts (General Availability)

Small and Medium Businesses (General Availability)

Web Conversion:

Key Accounts (Beta)

Small and Medium Business (Beta until February 21, 2023; General Availability after February 21, 2023)
App Promotion: Install, In-app Event, and Value

Web Conversion: Conversion and Value
App Promotion: Global

Web Conversion: Global
To learn more about Smart Performance Campaign, see FAQs for Smart Performance Campaign.