Event Manager
Introduction to TikTok Ads App Conversion
If your campaign objective is App Install, you should first define your optimization goal, create an app conversion event and apply to your ad groups.
By configuring the click tracking URL and default impression tracking URL generated from your third-party tracking partner, it helps you accurately track app conversion events from TikTok Ads media source. An in-app event refers to the specified event completed by a user within your App.
In the App Conversion Toolbox, you can manage app conversion events, tracking URLs, and view the number of corresponding attribution events (currently only "activate" data is revealed)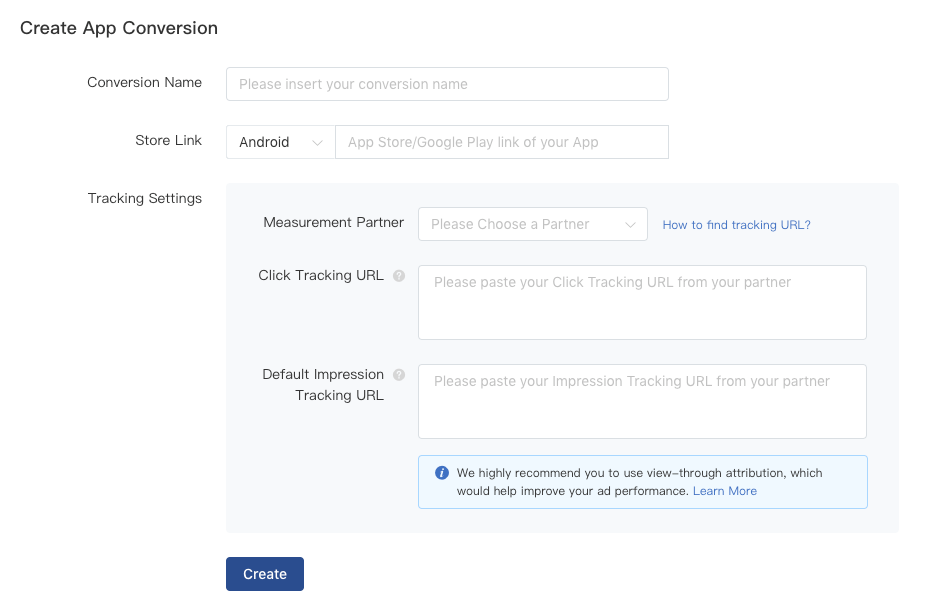 Was this information helpful?