At TikTok, we understand the power that comments have. They can inspire people to leave authentic feedback and drive engagement, but at the same time they can also present brand safety concerns for businesses.
To help you oversee the comments that are left on your ads, we created the Comment Management Tool. This all-in-one suite allows you to view, export, hide, and filter the comments made on your ads directly from TikTok Ads Manager.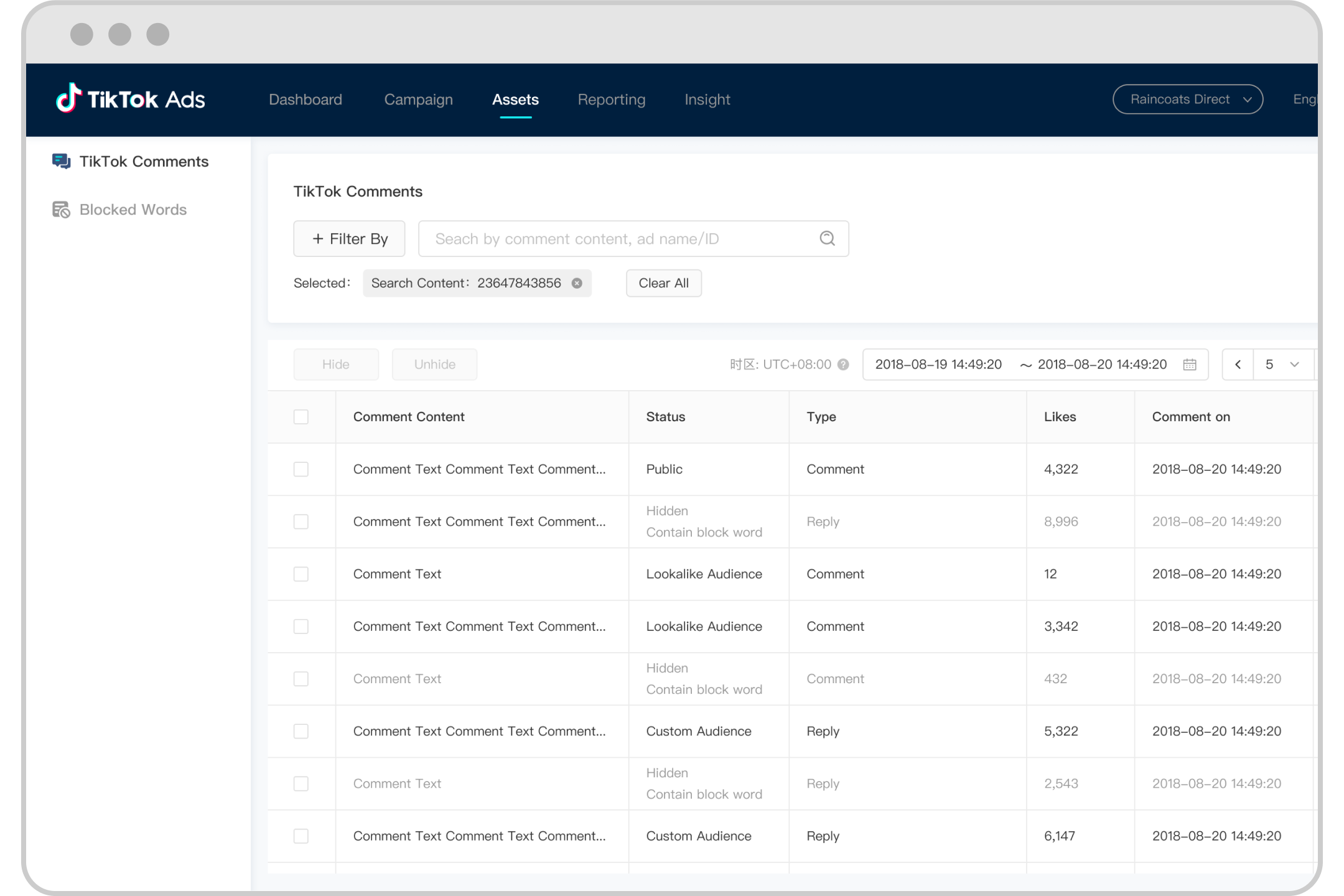 For more information on how to use and access Comment Management, see How to Manage Comments on TikTok Ads Manager.