TikTok Interactive Add-on: Gift Code Sticker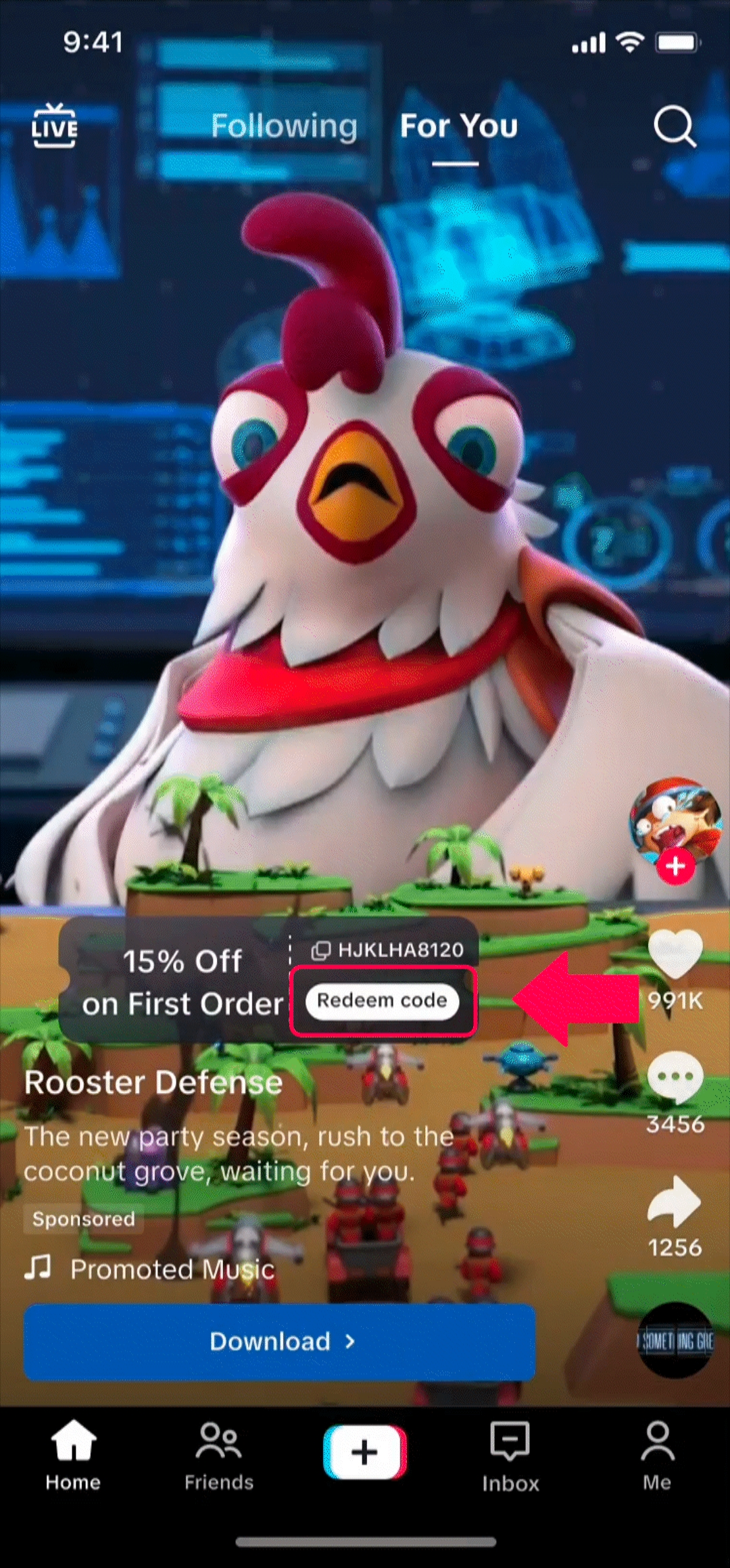 ​Appearance: A Gift Code Sticker will appear in the ads for the entire time, and can't be closed before the ad is finished playing.

Sticker Elements: Sticker title, Gift code, copy button, and CTA button.

Character limit:
| Language | Chinese/Japanese/Korean | Other Languages |
| --- | --- | --- |
| Gift Code Name | Up to 10 characters | Within 20 characters |
| Gift code | Up to 21 letters and numbers | Up to 21 letters and numbers |
Sticker color: You can select a Gift Code Sticker color from gray and blue. Color customization isn't currently supported.

Position: You can adjust the position of the Sticker on TikTok Ads Manager.

Sticker Logic: When someone clicks anywhere on the sticker, it will automatically redirect them to the provided landing page. The gift code is also automatically copied to their clipboard. For app download ads, the code can only be redeemed in-app, after the app is downloaded.
Note: Ensure that your Gift Code Sticker is within the safezone.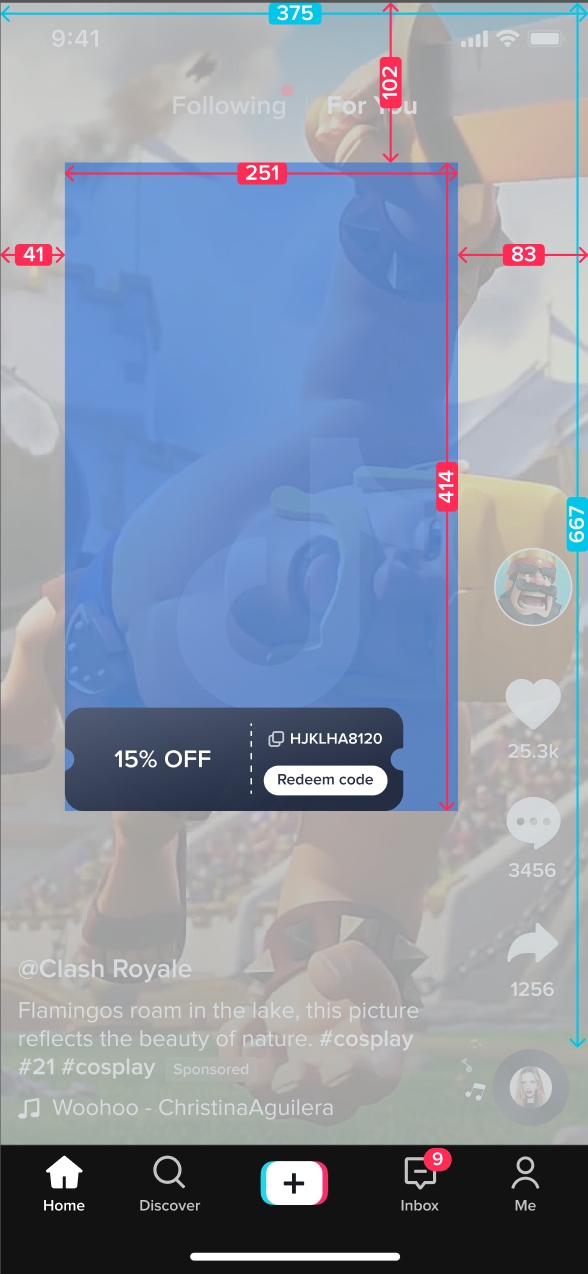 Ad assets can't be changed or replaced once the campaign is live.

Gift Code Stickers support Reach, Video Views, Traffic, Conversion, and App Installs objectives under the Auction Buying Type, as well as all objectives under the Reach & Frequency Buying Type.

Gift Code Stickers can't be used with other Interactive Add-ons.

Ads with Gift Code Stickers must include a URL. You can use the same URL you input in the Destination page section of the ad creation.

The Gift Code Sticker feature doesn't support 3rd party tracking.

For more information about advertising policies, please see "TikTok Advertising Policies – Ad Creatives & Landing Page."