If you want to unlink your TikTok account from your TikTok for Business account or you encounter an error message when trying to link your accounts, follow these steps from the TikTok for Business user settings page or the TikTok app to resolve the problem.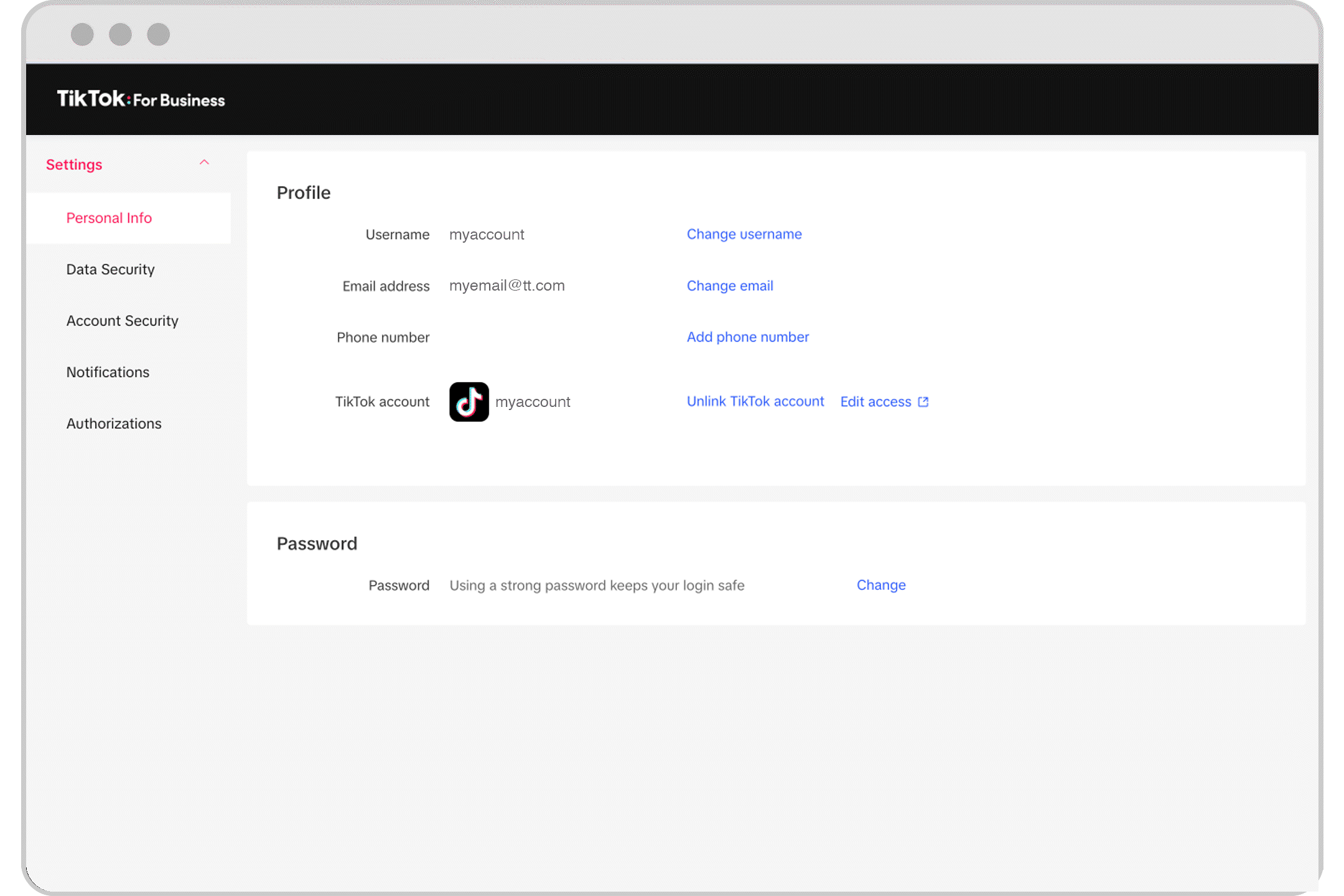 Log in to TikTok for Business using your:

Go to your TikTok for Business User Settings page. You can also access this from TikTok Ads Manager or Business Center by clicking the profile icon and clicking User Settings.

​Under Settings, select Personal Info, go to Profile, choose TikTok Account, and click Unlink TikTok Account, which will pull up the Unbind TikTok Account popup window.

​From the Unbind TikTok Account popup, you will need to verify your identity to finish unlinking the accounts.

​To verify your identity, click Send Code to send a verification code to your email address or phone number associated with your TikTok For Business account.

​To finish unlinking the accounts, enter the Verification Code and click Confirm.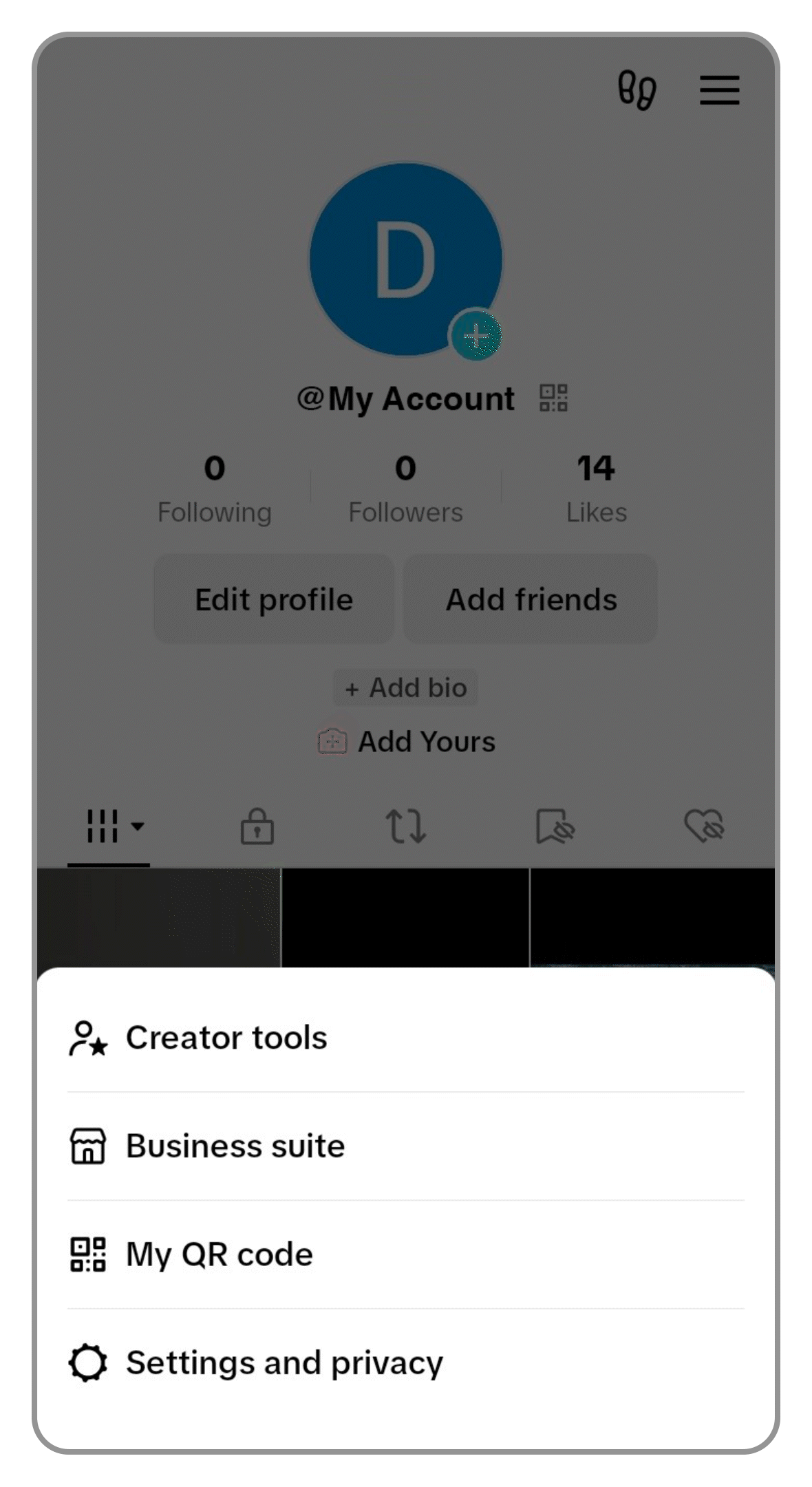 This method will remove TikTok for Business access from your TikTok account.
​Open the TikTok app and log in to your account.

​Tap Profile to go to your profile homepage.

​Tap the Menu icon on the top right corner of your profile homepage to open your Settings and privacy page.

​Tap Security and login.

​Tap Manage app permissions.

​Choose TikTok For Business. At the bottom of the screen, select Remove access.
You are now able to link your TikTok account to another TikTok for Business account.