w:754

Up close and personal with the Millennials on TikTok
Mar 28,2022
Sariah Chen, Global Brand Strategist, TikTok For Business
Millennials make up a large portion of the global population, and this tech-savvy and open-minded cohort have proven to be a significant part of our TikTok community. Millennials grew up with technology and are considered the first generation of digital natives. Naturally, they've been quick to incorporate digital platforms into their daily lives. However, their behaviors vary across each one. This first QuickTok issue dives deeper into how this unique generation acts on TikTok, what content they prefer and consume, and how they interact with brands on our platform.
Who are they?
Time flies – Millennials have grown up. The majority of Millennial TikTok users now have kids, bearing new adult responsibilities like household grocery shopping. These routines haven't eliminated their curiosity for new things, however. 42% of Millennial TikTok users enjoy being the first to try new things, and 45% of them actively keep up with the latest technology trends and news.1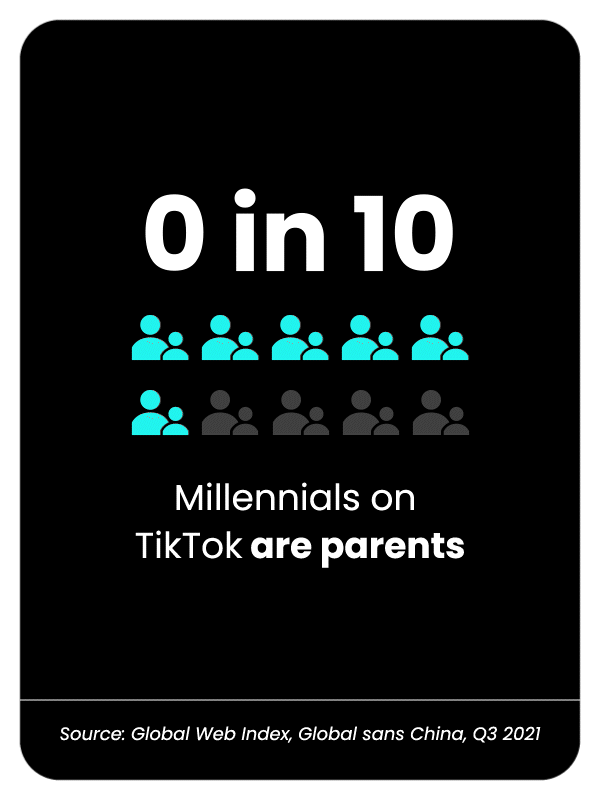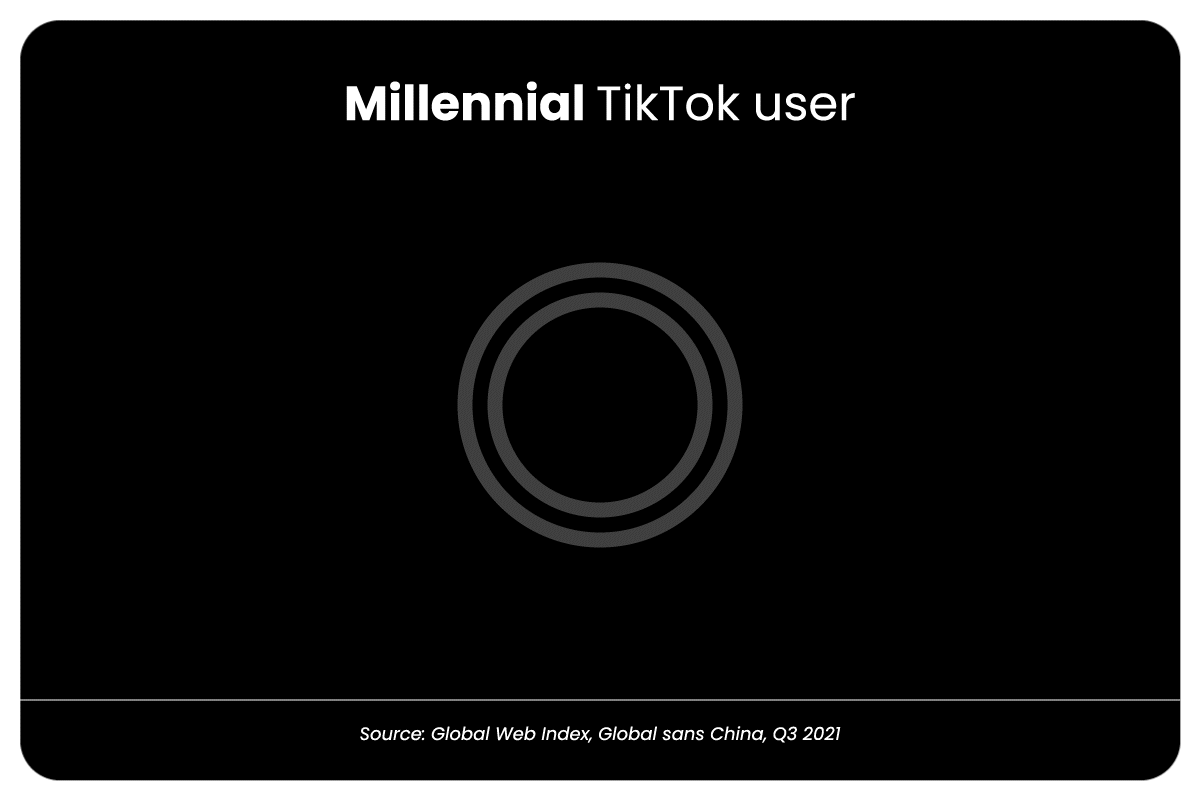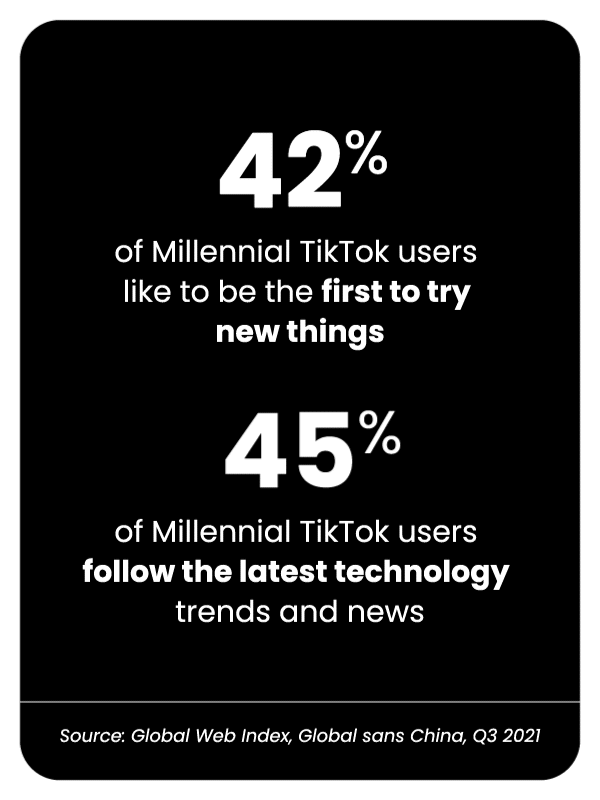 What content do they crave?
Millennials tend to go online to find entertaining content, according to GWI, and TikTok is increasingly recognized as a top online entertainment destination, with 67% of TikTok users saying they come to TikTok for entertainment2. Millennials also enjoy a diverse range of content, watching different types of video content based on their many interests.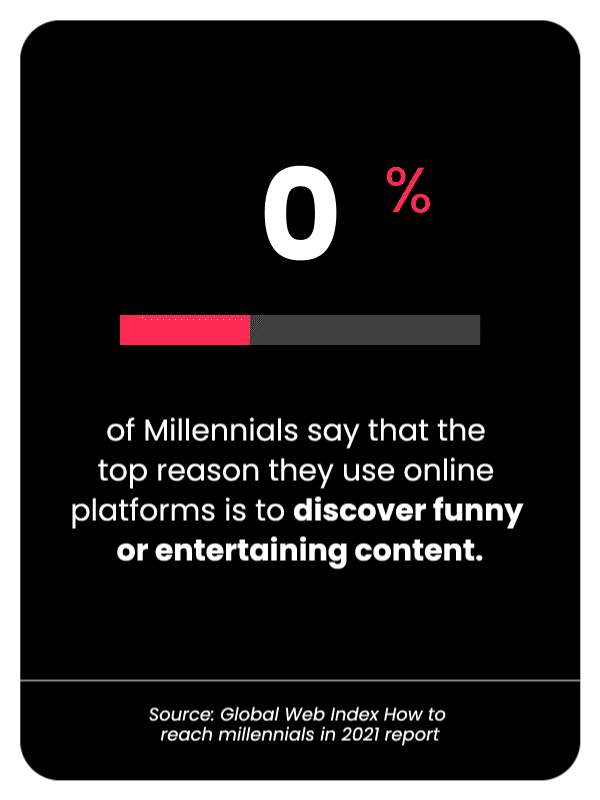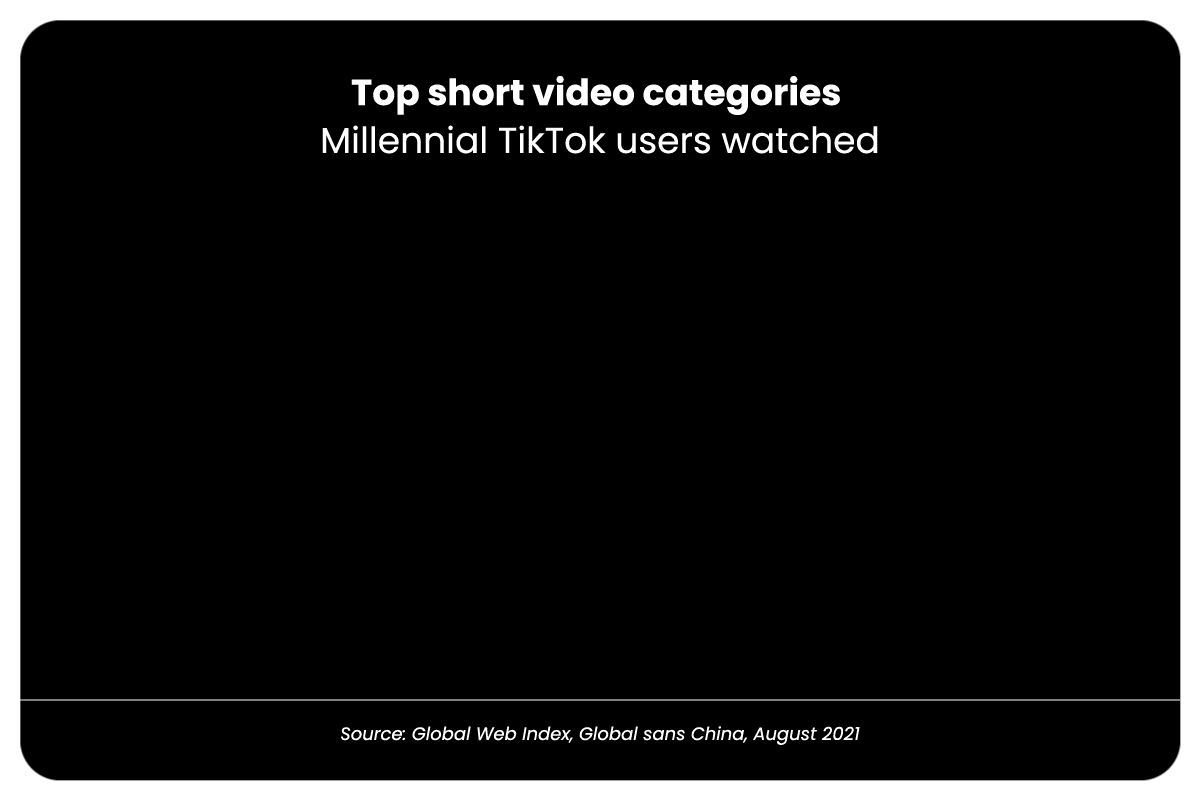 Winning the hearts of Millennials
Millennials tend to welcome content from brands on TikTok, interacting with them enthusiastically. They are also likely to participate when the content resonates and appeals to them. If brands keep it real and authentic, and deliver content that is entertaining or educational, they're likely to win with Millennials.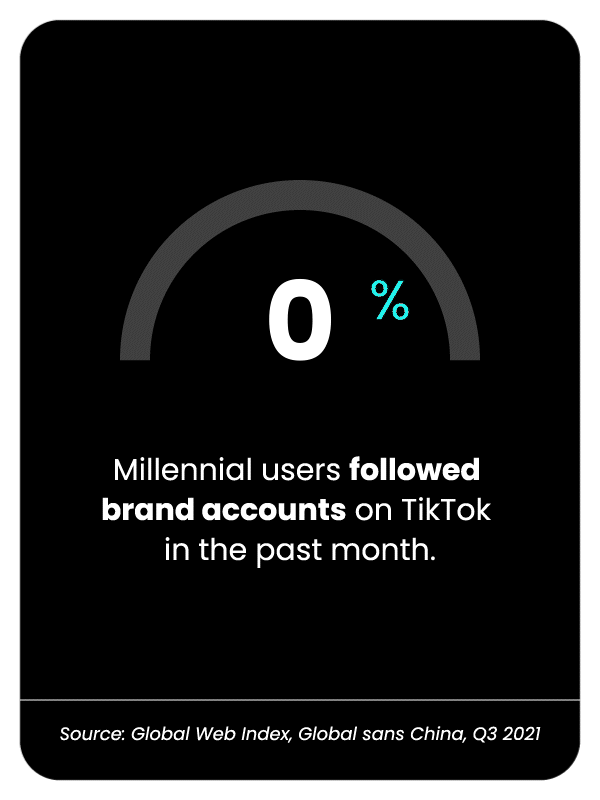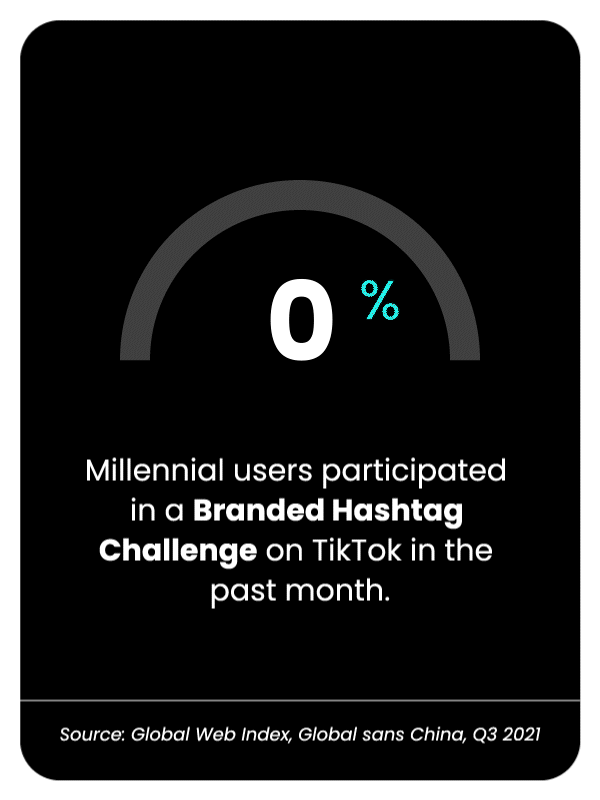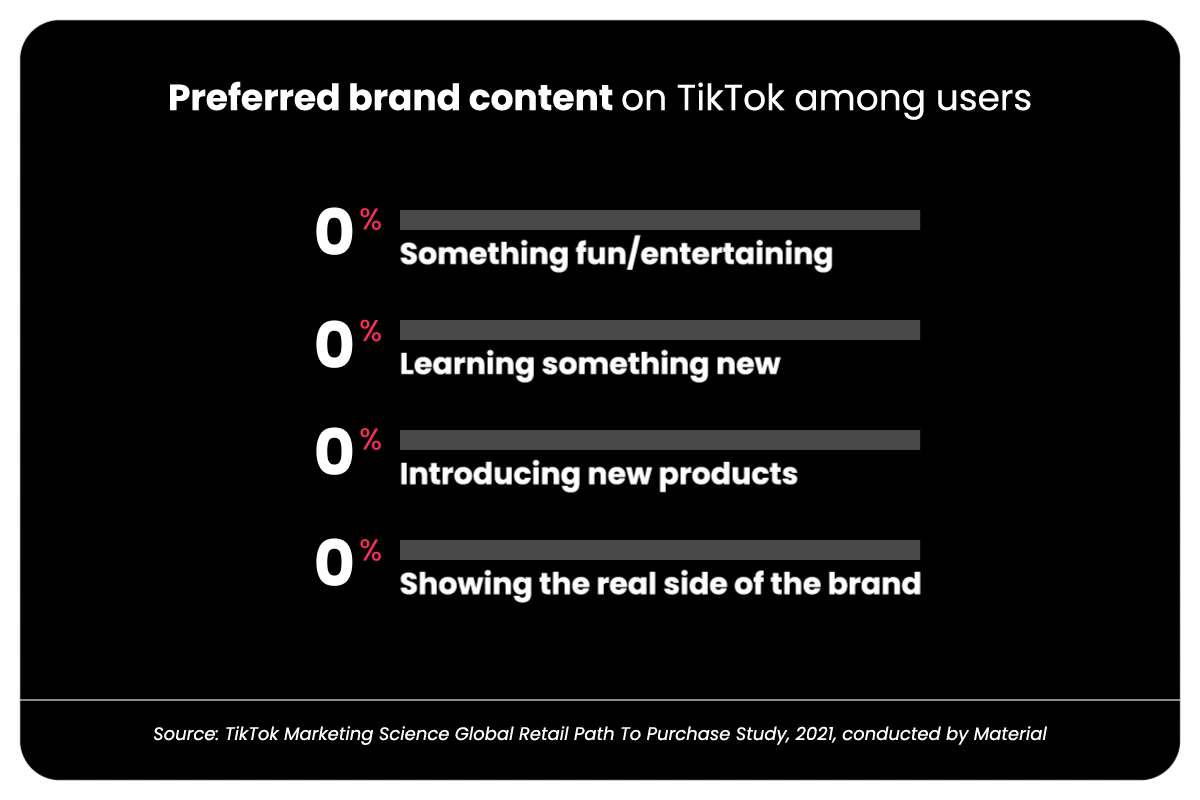 A community-loving group
Millennial TikTok users are drawn to communities for a sense of belonging. Joining communities, tapping into subcultures, and getting involved in conversations will strengthen bonds with Millennials – maximizing their engagement with brands and encouraging product discovery.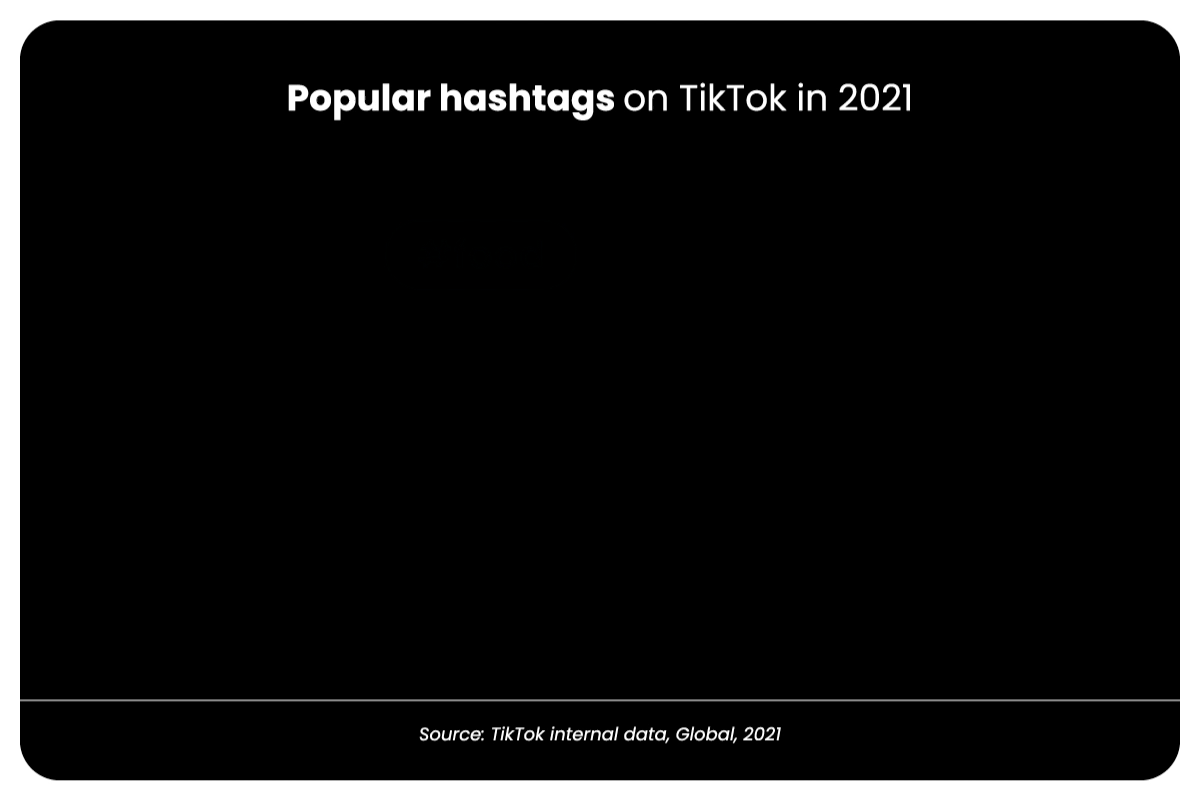 Sources:
Global Web Index, Global sans China, Q3 2021
TikTok Marketing Science Global Retail Path To Purchase Study, 2021, conducted by Material