TikTok Placement
Grow your business with advertising placements on TikTok.
Campaign Objectives
Supported Bidding Methods
Ad Position
Ads will appear in the "For You" feed on TikTok.
Ad Format
TikTok supports full-screen ads for a positive user experience and better engagement. After the video ad is displayed for 9 seconds, the download card will appear as shown below.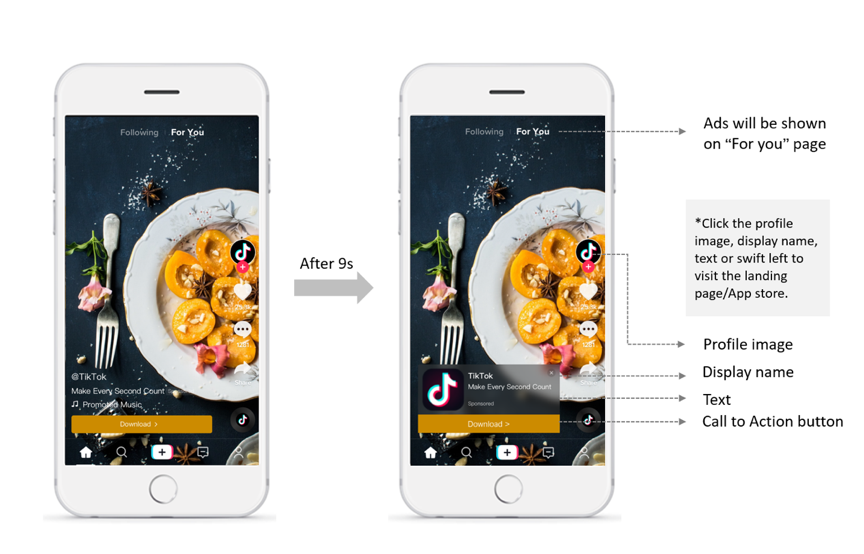 Was this information helpful?