w:731
TikTok: The Holiday Destination
Aug 21,2022
Ananya Kacker, Global Product Marketing Strategist, TikTok For Business
Across holidays & shopping events, TikTok users are a valuable audience and true holiday enthusiasts. 1 in 3 TikTok users feel inspired & excited about the winter holidays; 93% of TikTok users celebrate the holidays1.
As we approach the holiday season, TikTok users will be inclined to do more – more preparing, more decorating, more dining, more celebrating, & definitely more shopping. With TikTok being a one stop shop for all things Holiday, they have it all at their fingertips.
TikTok users put their
hearts

into the Holidays.

Users want to plan & celebrate more; grasping the holiday season to truly make it a moment. And TikTok is the home for that holiday spirit.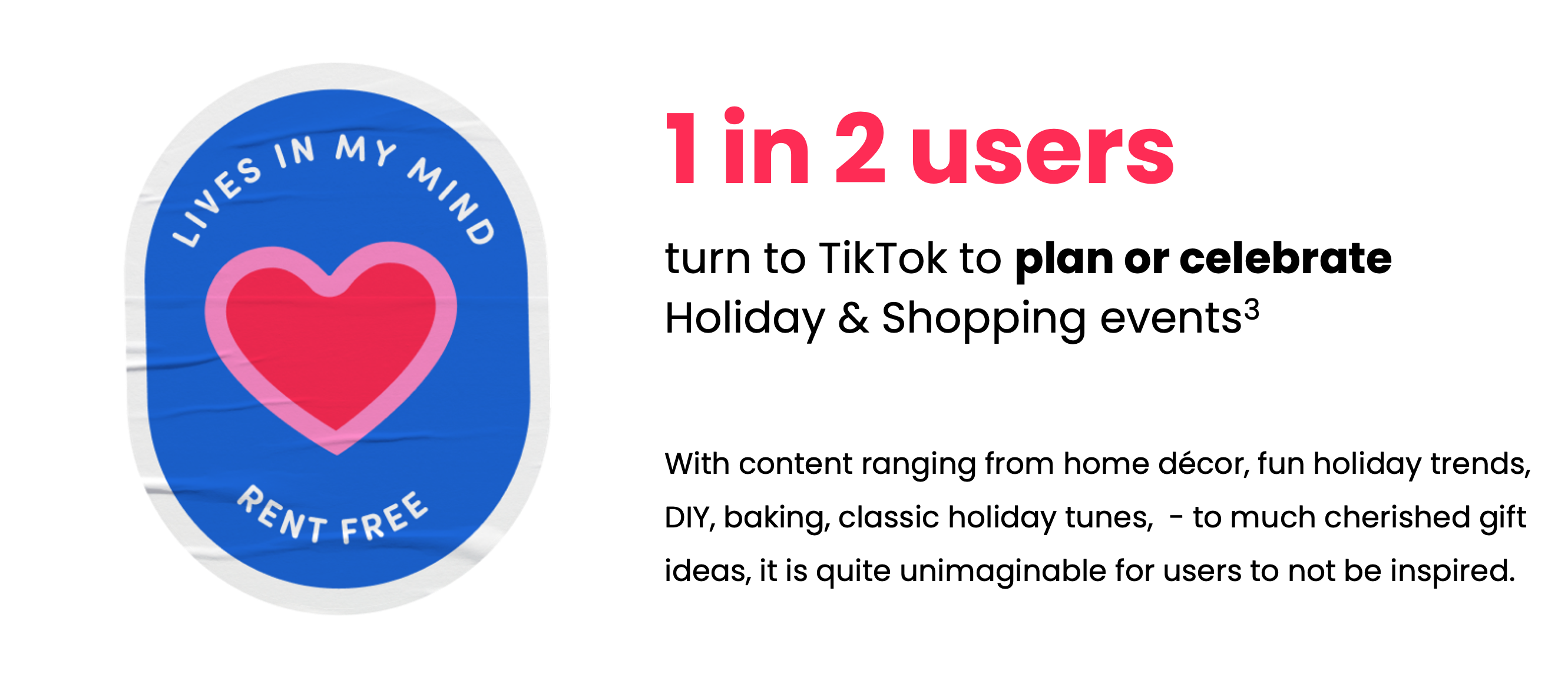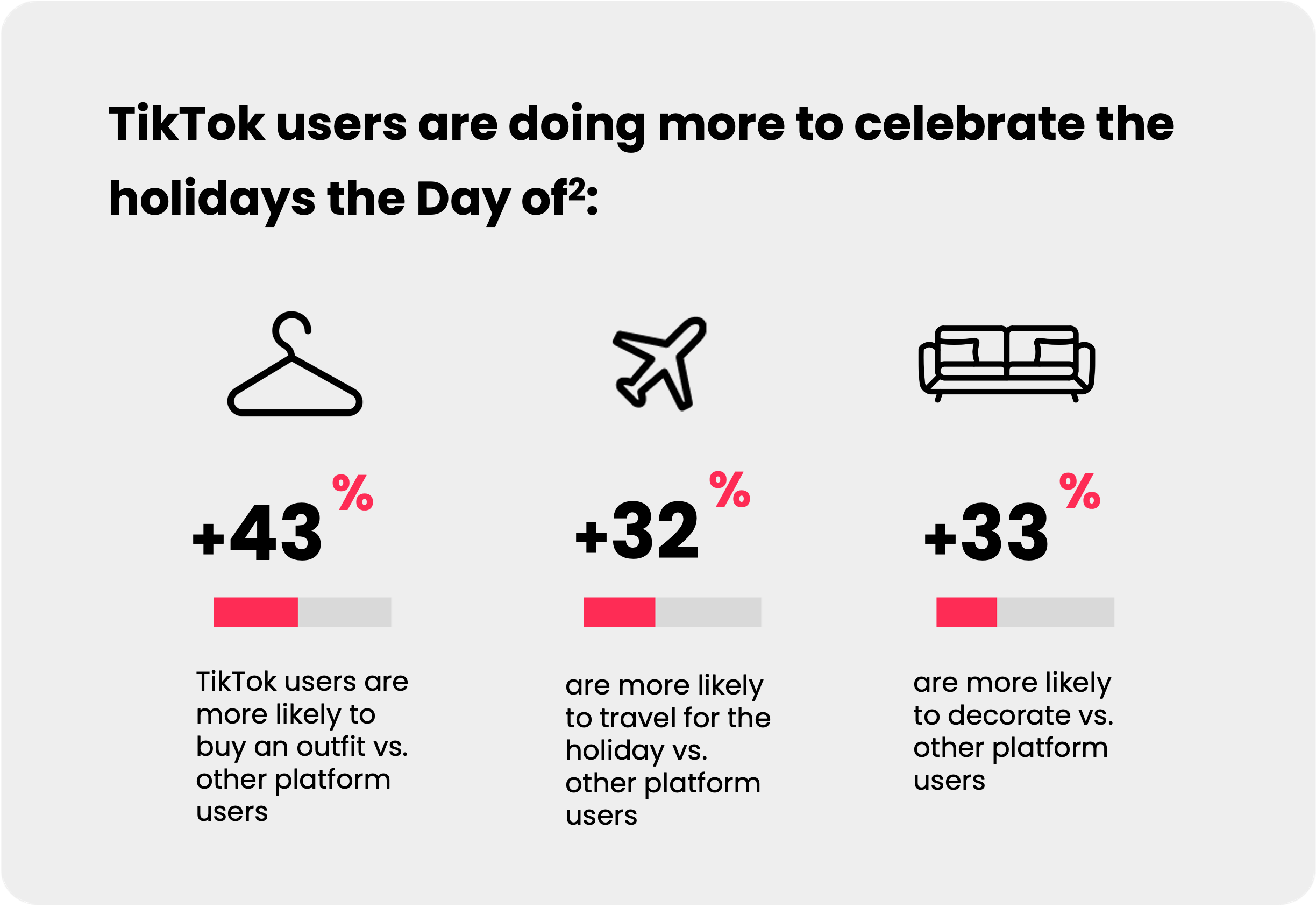 Holiday inspiration across communities: Which of these
communityToks

are you celebrating with?
TikTok is a destination like no other with subcultures and communities for absolutely everyone. During the Holidays, the FYP is alive with content from all of these subcultures. Tapping into niche communities like these can be key to finding your brand's niche audience.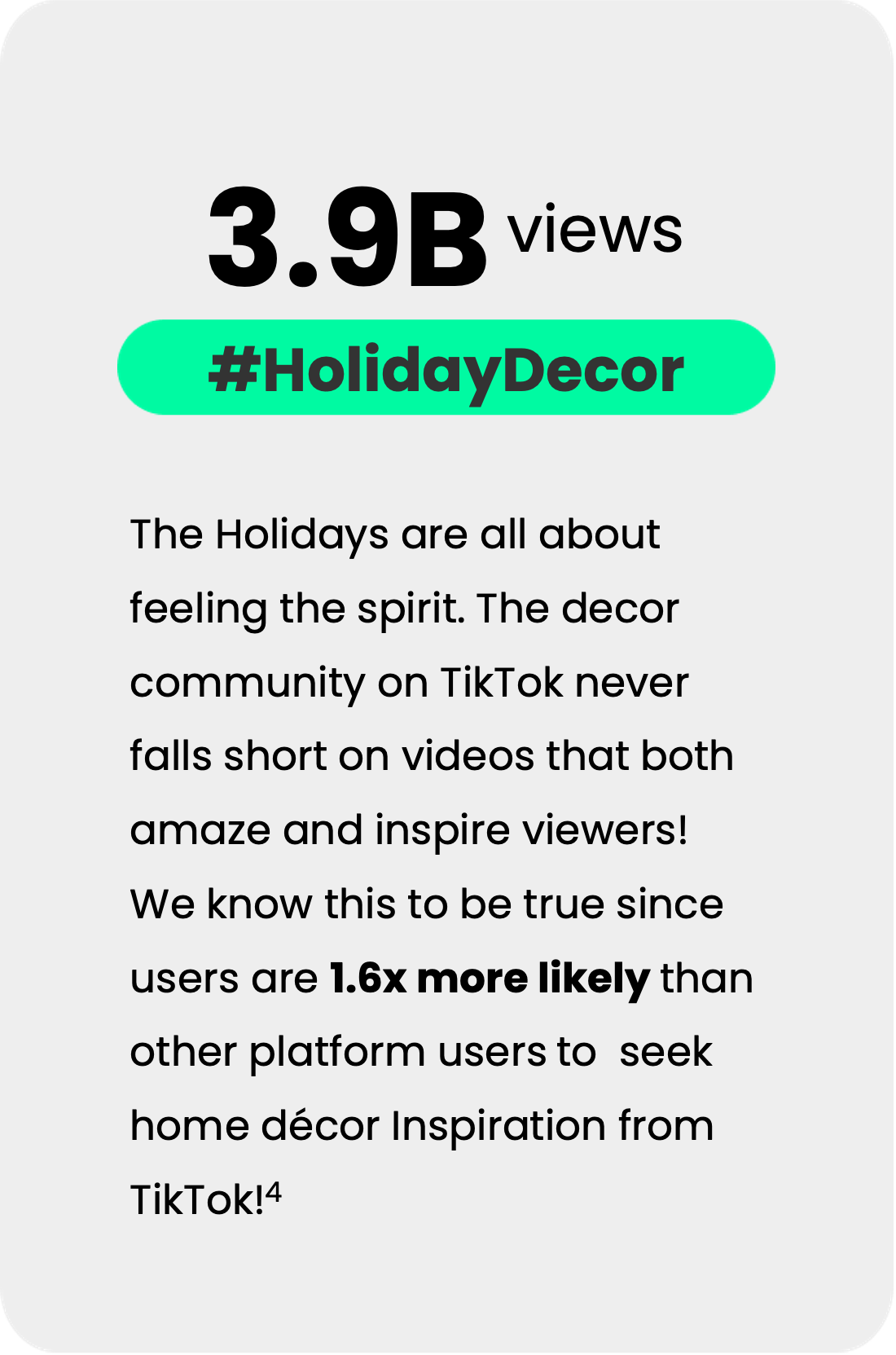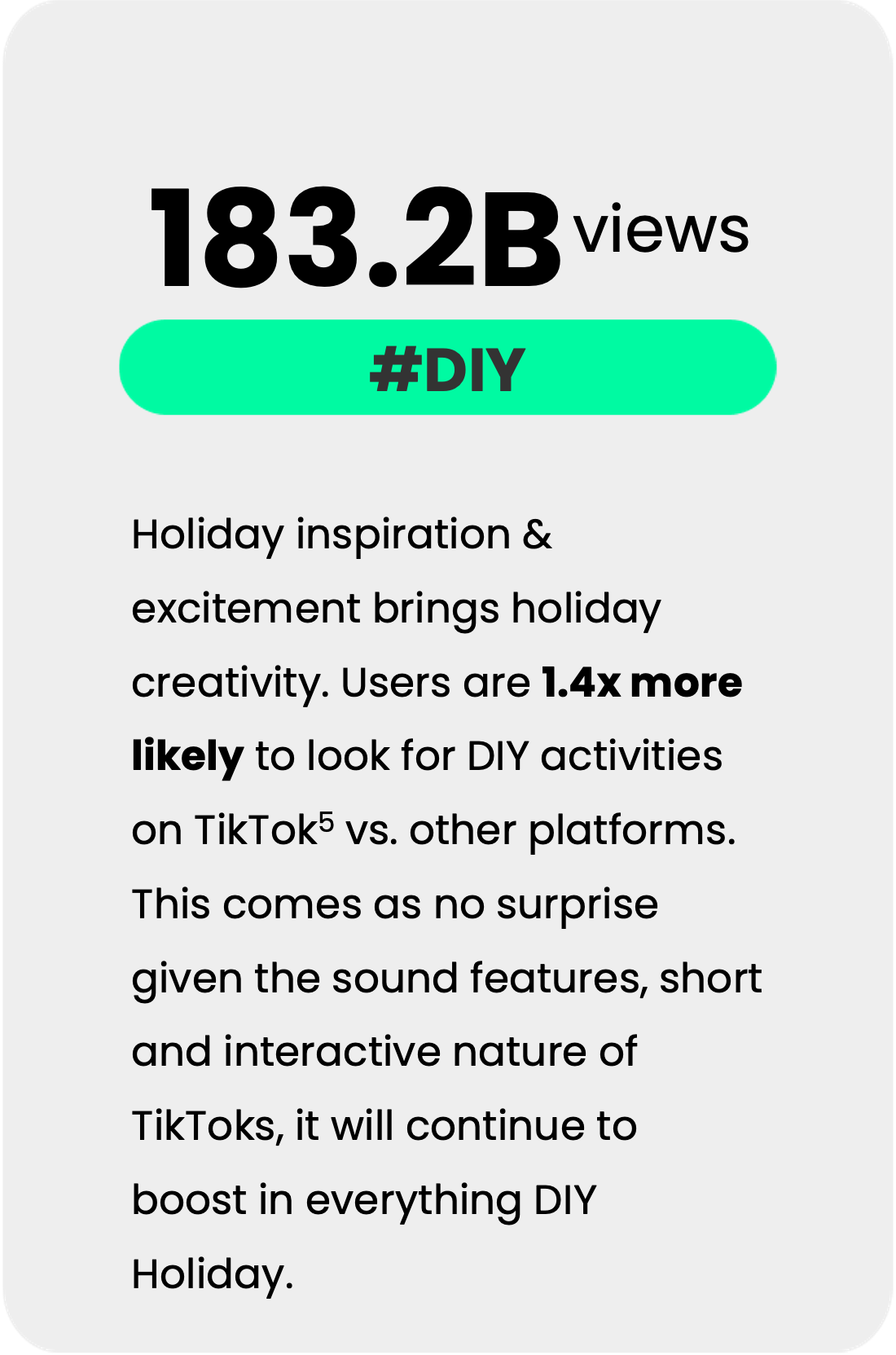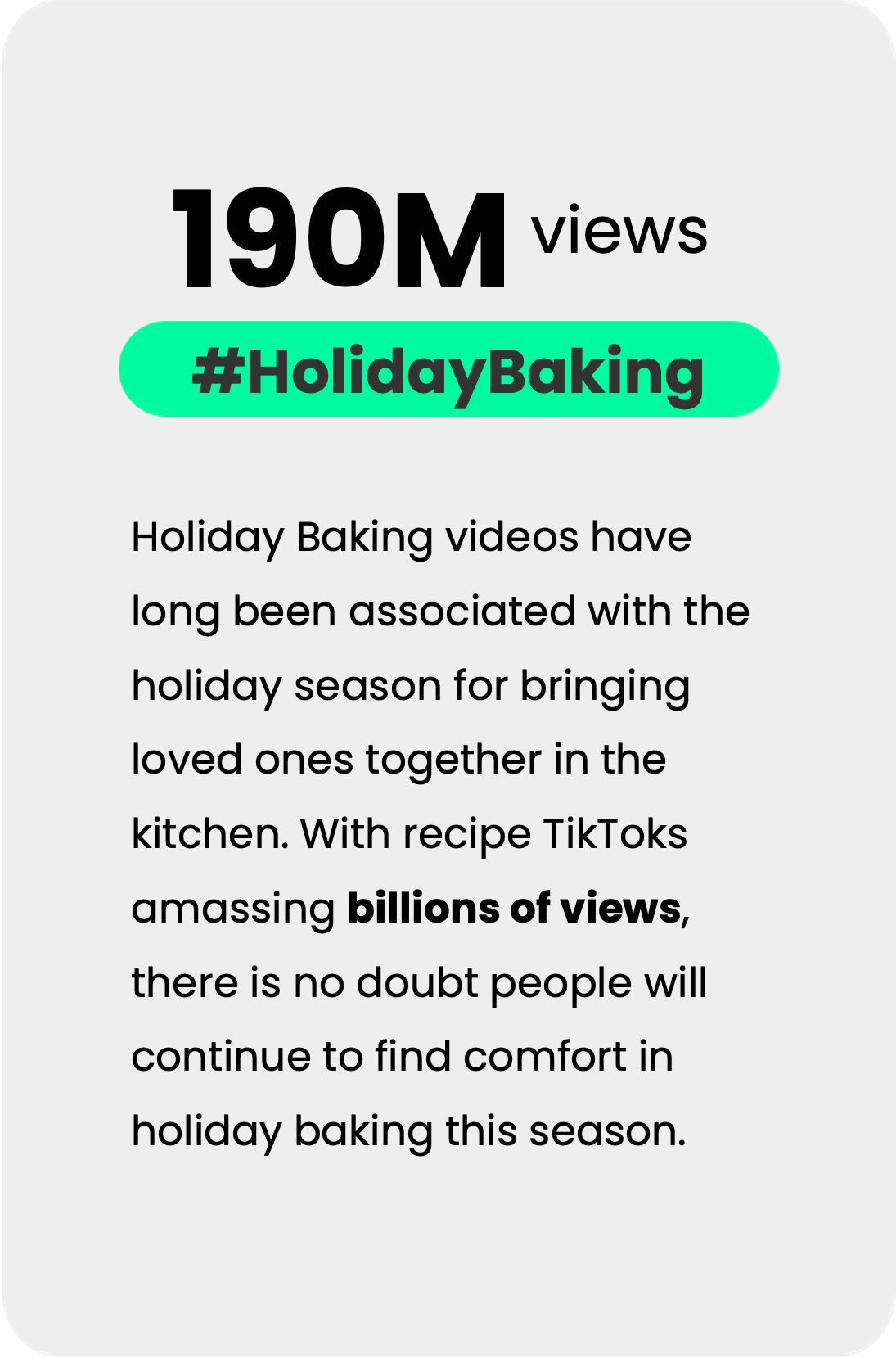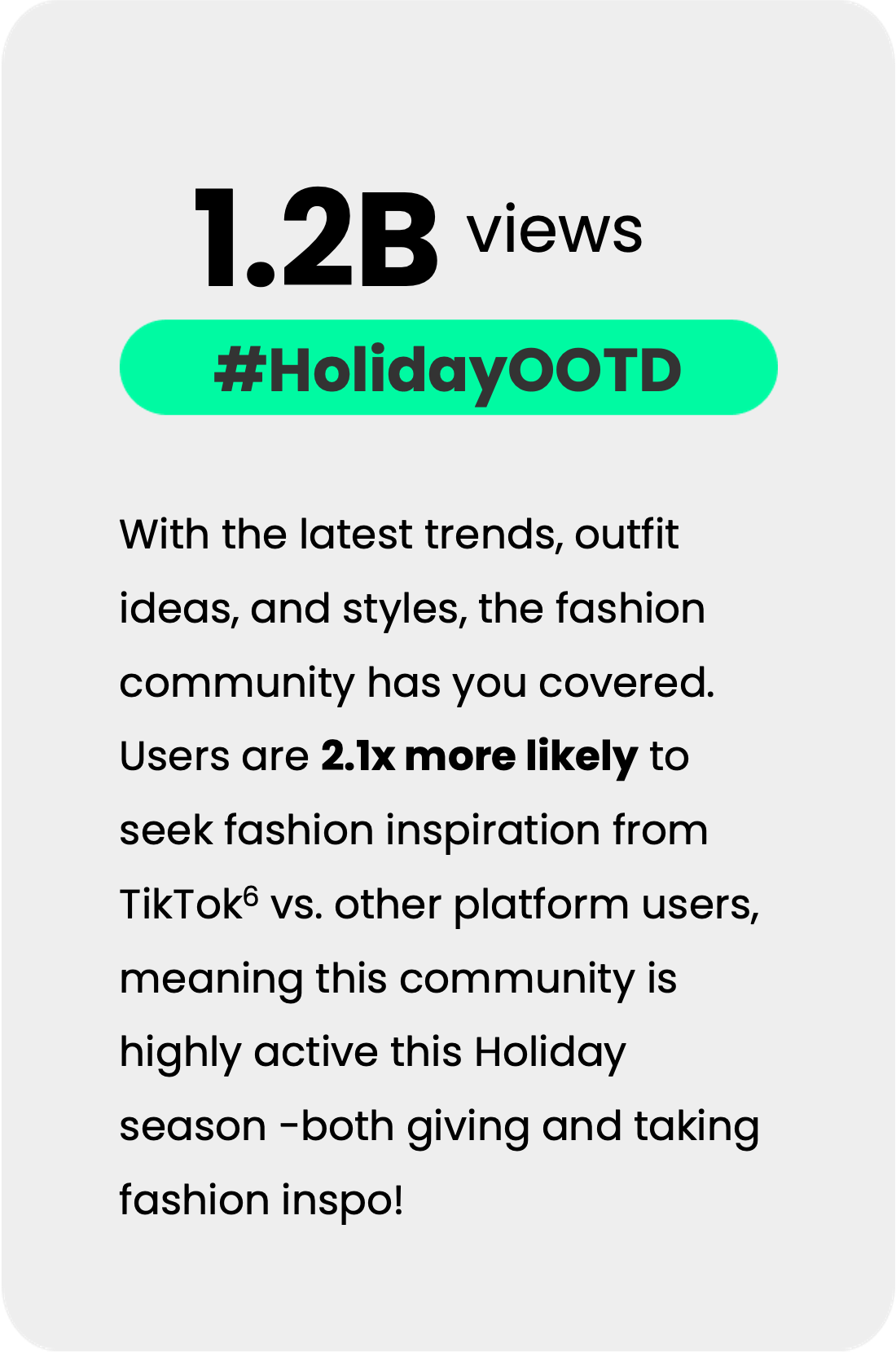 TikTok made me buy it! -
holiday edition
With all the preparation & planning of the Holiday season comes purchasing decisions & shopping that ultimately drives holiday sales.67% of TikTok users participate in holiday shopping events7. Infact, they are 1.4x more likely than the other platforms users to buy a productthey saw on TikTok8.
Opportunity extends even after January 1;TikTok sees
1.4x more

Post-Holiday activity than traditional social platforms9

Users are not only actively buying through our app, but remaining engaged post purchase. That relationship with the consumer should not end post holiday purchases & TikTok is the perfect platform to begin cultivating that brand love & loyalty.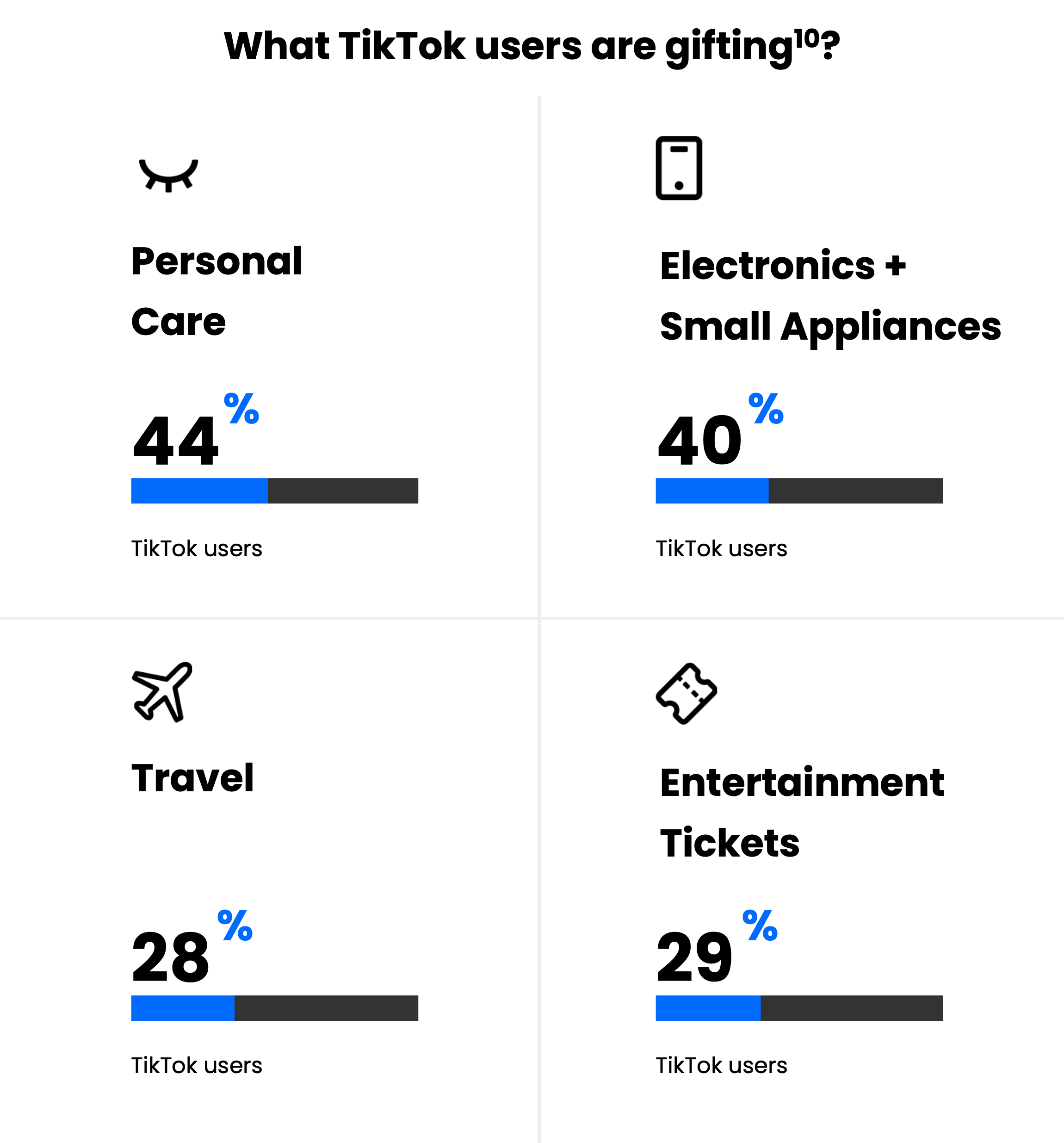 How to Get started

Don't be afraid to show up early.

Use Holiday Content as a chance for your brand to show off your brand's personality authentically.

Engage with creators, hashtags, livestreams and create new challenges/trends.

BOSS' campaign objective was to spread awareness – & much needed Holiday cheer – to a young global audience. With #MerryBOSSmas Hashtag Challenge and launching in 4 countries across the world – Germany, UK, US and CA, they received almost 3B video views & close to 1M video creations from 319k creators.
This resulted in an impressive 11.8% ad recall & unprecedented levels of targeted Gen Z exposure for the BOSS brand.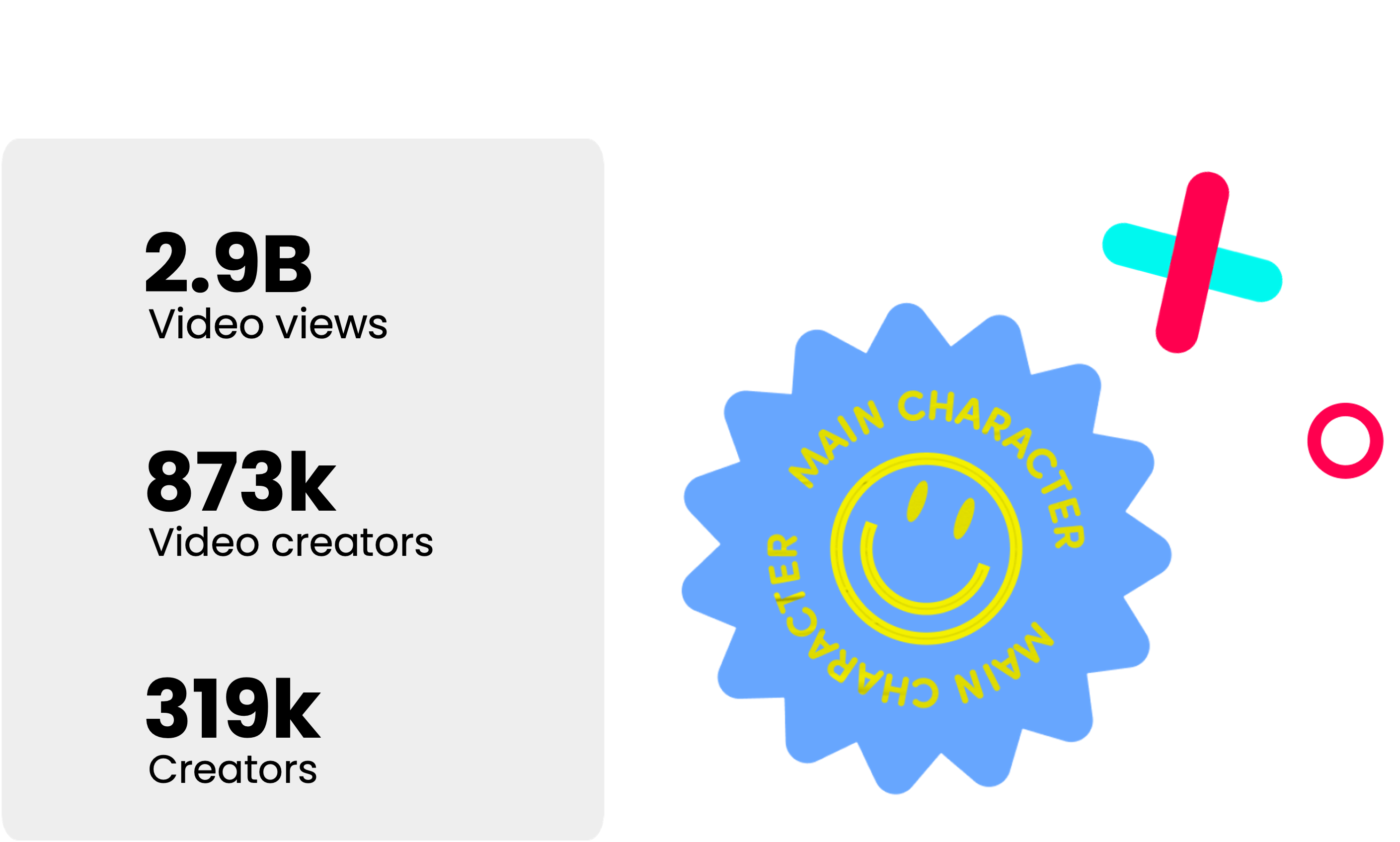 View case study here.
Sources:
1/2/3/4/5/6/7/9/10. TikTok Marketing Science US Holiday Research 2022, conducted by Material
8. TikTok Marketing Science Global Retail Path to Purchase Study 2021 conducted by Material
*NOTE: For detailed information about TikTok's branded content toggle and our policies regarding what can be posted as branded content on TikTok, please refer to our Branded Content Policy.