Creative
Expert

Courses
Content that strives to understand the bigger picture and help you learn what makes Tiktok, well, tick.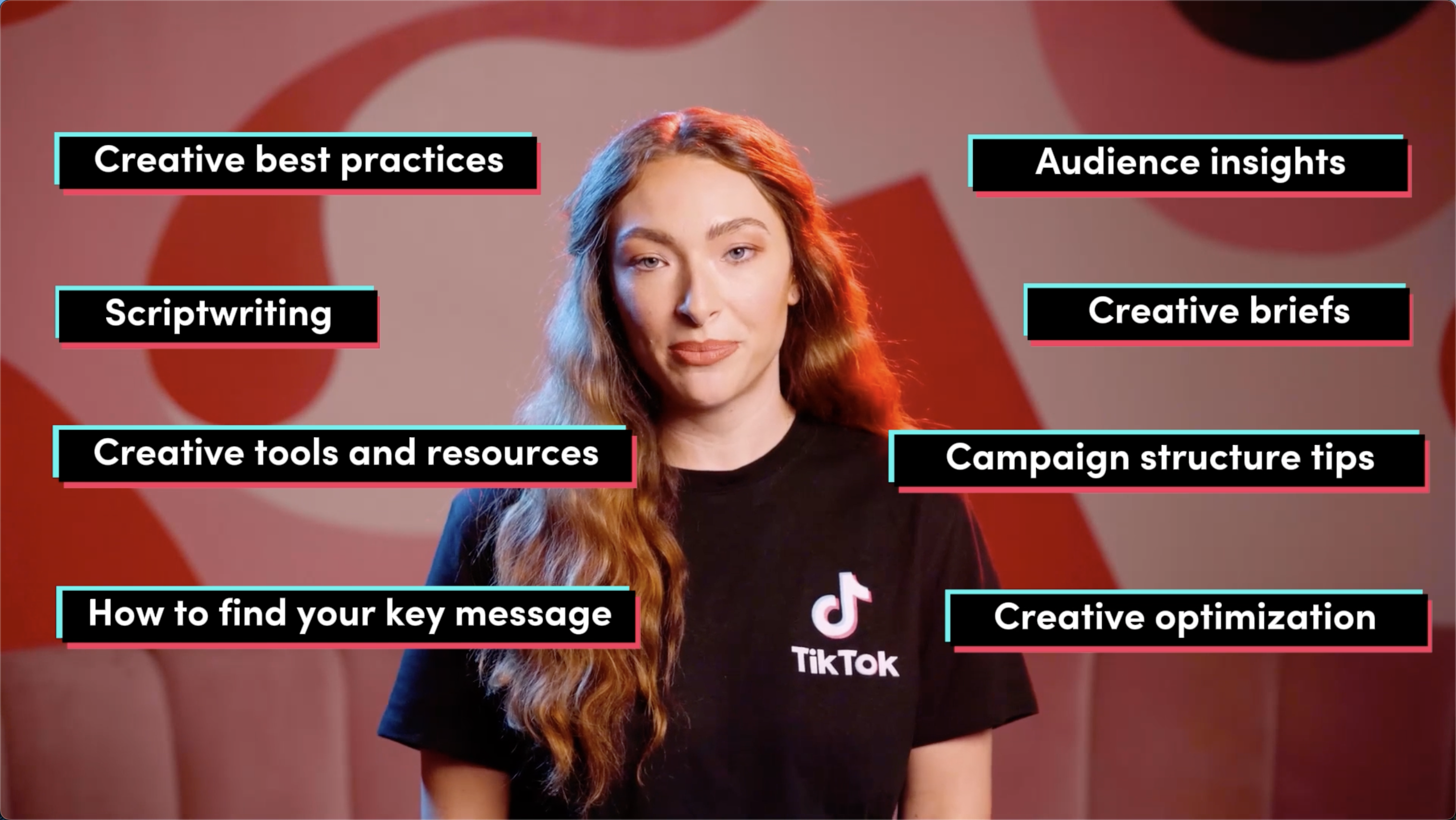 Caters to all skill levels - whether you're a beginner or an experienced pro, this program is for you.
Curriculum created by TikTok's own Creative Expert team using data-backed insights and in-depth knowledge from the platform.
From tips on finding creative inspiration, to production best practices and tools for campaign analysis, you'll learn all things related to creating for TikTok.
Develop useful knowledge of TikTok creatives upon course completion.
Enter Course
Discover
creative tips

for your next campaign

Fundamental Level
Module 1: Basics
Ads Manager
Ad Policy + Products
Creative Codes
Module 2: Ideation
Brief Writing
Creative Center
Audience Insights Part I
Audience Insights Part II
Module 3: Production
Writing Ad Scripts
The Golden Formula
Tactical Tips
Production Tools
CapCut Demo
Module 4: Evaluation
Creative Analysis
Creator Partnerships
Campaign Optimization
Intermediate Level, Advanced Level
Coming soon...
Enter Course