w:730

Creative Tips | Strategic Games
Nov 24,2022
Jinghui Xu, Global Creative Expert, TikTok For Business & Michelle Lim, Global Product Marketing Strategist, TikTok For Business
View the Chinese Version/中文版请查阅: 创意贴士|策略游戏
Overview
If you're here for the first time,
welcome

!

This playbook is designed to inspire and guide advertisers who want to Create for TikTok, and includes some key observations from our Creative Expert team.

To clarify, these are observations that the team has noticed, and are not rules that must be followed. We're not trying to box you in and impose a formula for how to succeed - quite the opposite!

This playbook is structured in
5 PARTS
01 The Basics: 4 Essential Guidelines
02 The Next Level: Creative Quantity & Diversity
03 Observations for Creative Success
04 Creative Video Scripts
05 Try it out yourself!
The Basics
Before you get started it's important to know the basics. Below are some fundamental guidelines when creating ads for TikTok. By familiarising yourself with these guidelines, your chances of improved average ad performance will increase significantly.
Ready to get started? Great! Let's begin.
The Essentials
We have noticed that when performance advertisers adhere to these essential practices, performance and ROI of ad spend significantly increase.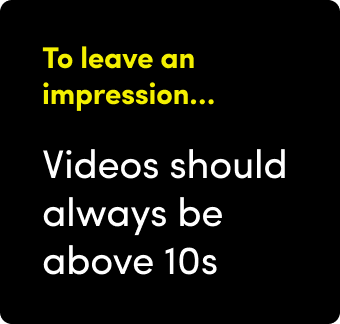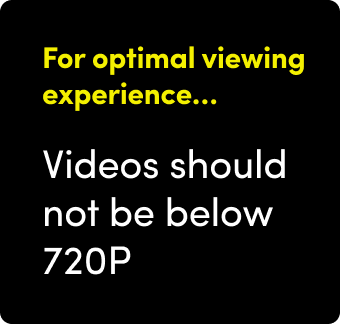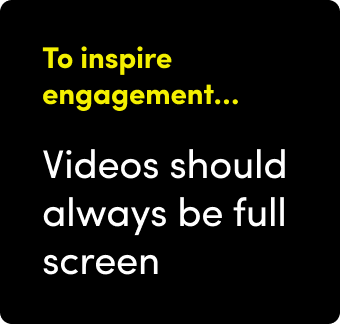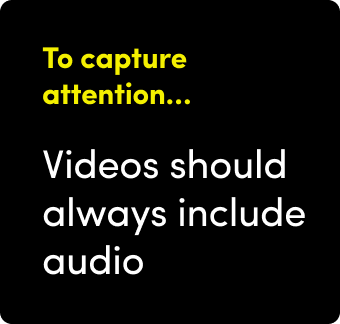 The next level
Through our observations, we have concluded that with a larger quantity of videos and a diverse pool of creatives, advertisers have an increased chance of better performance.
WHY?
Creative Quantity
A high number of creative assets allows for better optimization of asset selection. We recommend spreading your creatives throughout multiple ad groups, while maintaining 3-5 creatives per group. This enables you to utilize each creative, allowing the system to learn what works best for you.
Creative Diversity
Refreshing and uploading new assets to your campaign will increase your chance of finding a winner!
Observations for creative success
On TikTok, there's really no single formula for success. It's actually more about finding your own voice - being unique and different is what will get you noticed and excite your audiences.
We understand that "being unique" is easier said than done, and may be intimidating if you're new to content creation on the platform. That's where our Creative Expert team can step in to help. Upon reviewing the top-performing creatives that targeted the United States within the fashion industry, they've identified a few key observations. The best creatives often follow a certain pattern around the way the story is told - some similar components that make up a compelling storytelling flow. We call these Creative Patterns.
By familiarizing yourself with these Creative Patterns, we hope you'll feel inspired to experiment and try out different creative methods across the 4 groups, to ultimately land on the strategy that's best-suited to you. Because on TikTok, it pays to be different.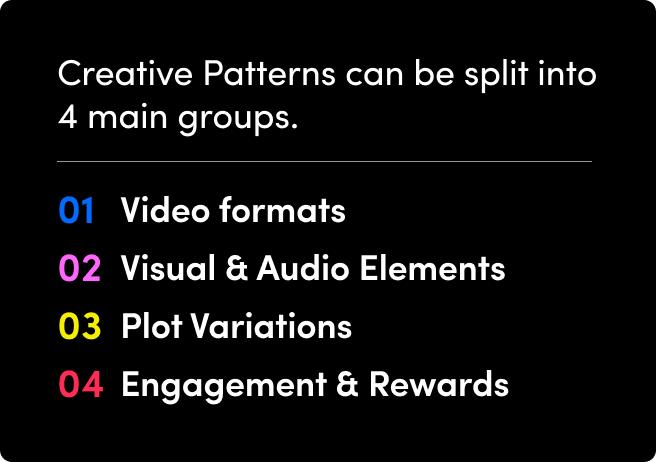 Working with Creators
Working with Creators is a relatively new concept, however it has made a relatively large impact within the performance ad space. When compared to traditional CG ads, ads that include Creators have seen a 26.5% lift in CTR and a 46.76% lift in ad cost.
Below are some creative tips to get you started when working with Creators.
Both videos shown here target the same audiences, with a similar plot structure. However, when compared with the video without Creators, the video that worked with Creators saw a significant lift in CTR and impressions.
💡Think about it
Creators help a video stand out in many ways. With the addition of Creators, videos are able to effectively tell stories while leaving a lasting impression through the use of human expression. Resulting in entertaining relatable content.
How do creative elements influence results when working with Creators?
Environment appeals with strong potential emotions (e.g. Bedroom with privacy, sports playground with excitement)
Environment just acts as subjective background and totally makes sense if it was removed or replaced.
💡Think about it
It is important to set the scene when telling a story and reflect your story through the environment it is told.
· Think about how your story relates to your game and key message.
· Do you have a story that would resonate with your audience? Think where it is set, changing it might influence how your message is delivered to your audience.
Ideas to engage your audience
Plot Variations
Be Consistent
· Use consistency throughout your video to keep audiences interested. This is best used in videos that surround Creators or conversation.
Script & wording
To achieve this structure, requires a display of game footage to allow complete focus on gameplay.
· I am excited to have this [game character] because [key message].
· I can't wait to play [game], look at how [key message] helps me achieve [goal].
· This [key message] is the best way to attain resources and get ahead.
Evolve your Narrative
· Add additional depth to your video by evolving the story. Start with a hook to capture attention and follow up with your key message.
Script & wording
Use emotion to add flow to your narrative.
· Surprise: "What! You won the lottery of xxx!"
· Humor: "LOL, I know you would fall for it!"
· Anger: "I can't believe you did that!"
Add a Twist
· Add a twist to entertain your audience. Use this strategy to keep your audience engaged.
Script & wording
Mix emotions to add twists to your video.
· Jealousy: "What! You just started the game several days ago! How did you do it?"
· Disbelief: "Nonsense, prove to me!"
Character Relationships
Conflict
· Create conflict between characters to tell your story.
Script & wording
Use conflict to tell your story
· An argument between friends
· Relatable relationship arguments
· Work life relationships
Collaboration
· If your game will benefit from players collaborating, represent those themes in your video to encourage players to team up and beat their opponents.
Script & wording
Show your audience by collaborating, alliances can be built and enemies defeated.
· Each family member plays a vital role in the game, sharing strategy and tips
· Beat levels with help from a friend
· Tips from friends to gain power within a game
Real Life Simulation
· Simulate real life situations to make your video more relatable.
Script & wording
By simulating real life advertisers are able to take an experience beyond the game.
· Restaurant seats ranked by game power, reserved by waiters
· First-class seats reserved for high level players
· Special benefits for high level players only
Game commentary
Real voices commentating on the game can drive emotional appeal, while adding a helpful layer of extra context for deeper understanding.
This video features live commentary while trialing the game. This gives audiences a glimpse into his thought process and the strategy involved. This appeals to the audiences' competitive nature and incentivize them to download the game and try it out themselves, to see if they can figure it out.
This video leverages voice-over to point out prominent IP characters, which serve as an appealing hook. This creative effectively combines audio and visuals to attract users to the game.
💡Think about it
Leveraging voice-over for game commentary is an excellent way to showcase game strategy with an added layer of excitement and emotion.
· Think of the emotions you'd like your audience to feel when they watch the video. Make the most of sound to add a dose of excitement!
· What are the possible angles you could use to position yourself? Speak to your audiences from a 1st person POV for that 1:1 direct connection, or from a 3rd person POV to provide a broader context.
· Is the gameplay intuitive? Adding commentary could add some helpful context around your game, while giving your creative a more personal spin.

Text
Lift: +0.12% CTR
Text captions on a video that translate or transcribe the audio narrative allow audiences get a clearer understanding of the content, and help them keep up with the pace. This way, audiences have an easier time following what you're saying.
The speedy audio in this video is salvaged by the addition of visual, text-based subtitles and captions. Leveraging captions is a good tactic for squeezing in the dialogue and saving space, while ensuring that the audience can still follow what's being said.
When several people are all speaking at once, or when audio is unclear, adding text-based voice-over captions can be powerful for articulating the meaning of the dialogue, and avoiding confusion.
💡Think about it
A key advantage of subtitles is that there's no requirement for audio attention. With or without speakers, audiences can still easily comprehend the video. This means that even if they're in a situation where they can't play sound, they can still watch the video and fully understand it.
· Is it necessary for subtitles to translate every spoken word? Or does it serve as an essential part of the dialogue? If so, include it!
· Does your audience include non-native speakers of your audio language? Would they be able to quickly understand what the actress/actor is saying at a fast pace?
· Where should the subtitles be placed in your video to provide the best watching experience for your audiences?
Special effects
Leveraging a combination of visual special effects to highlight elements such as weapons, battle combats, and upgrades can make your video more captivating and thrilling to your audiences.
This video uses visual special effects to dynamically highlight quick level-ups and upgrades within the game, allowing audiences to immerse themselves in gameplay and captivate their attention.
The combination of shiny visual effects that used to emphasize the excitement of battles and special effects can make your creative stand out and quickly grab your audience's attention.
💡Think about it
Visual special effects can be used to emphasize the feeling of power, making battle combats and upgrades seem even more real and immersive for audiences. Visual effects can also be combined with sound effects to really deliver the thrill of battle gameplay. Try out these combinations to see how powerful they can be!
Perspective switch
Lift: +0.44% CTR
Showing a particular scene from different angles and perspectives can make for a more immersive experience for your audience.
Switching from a first-person perspective to a third-person POV emphasizes the intensity of the scene, while also increasing chances for engagement with the audience. They're more likely to keep watching to find out what happens.
The camera angles in this video constantly switch in a creative way. It also quickly shows the dynamic response when the players are fighting with each other, leaving viewers hooked in immersive gameplay.
💡Think about it
Moving the camera angle and switching perspectives is an effective way to keep things exciting and increase engagement with intended players. With this tactic, be careful not to focus only on aesthetics. Ensure that there's a plot by following a clear and distinct storyline.
· Think about when to leverage the 'switch' method. Should you change up the camera perspective from the beginning as a hook, or only for plot twists later on?
· How many switches are suitable? Beware of too many perspective switches, as it may end up confusing the audience.
Trending Tracks on TikTok
Lift: +0.26% CTR
Make the most of trending audio tracks on TikTok to be more memorable and to provide your audiences with the best possible TikTok experience. Choose the best track for your creatives from our pre-approved tracks in the audio library.
This creative uses the beat of a popular audio track to effectively convey that satisfying feeling of being powerful or of high status within a game.
💡Think about it
Using trending audio tracks in your content is a great way to make your content more easily discoverable, boosting your chances of getting noticed.
· Spend some time getting to know which tracks are currently hot and trending. Jump on these trending tracks as quickly as possible, and don't miss a beat!
· Get creative with matching tracks to your gameplay scenes. Figure out what works best with the key message of the game and what's happening in the gameplay. Don't forget to use sound to convey the emotions that you'd like your audience to feel!

Tips and Tricks
Lift: +0.18% CTR
Give gameplay tips to captivate your audience and help them succeed. Highlighting tips can be a good way to encourage your audience to try the game out themselves.
The tips and strategies highlighted in this video showcase the difference in hiring aligners to join and win the battle in another way.
This video rides the "pass the phone" trend to showcase different strategies and highlight the challenges a player might face when playing the game. This is an effective way to provide a well-rounded overview of the game.
💡Think about it
Did you know that players of strategic games welcome and embrace challenges? They value games that require strategic, out-of-the-box thinking to solve tough challenges.
· What are the most complex challenges in your game? Are there levels or obstacles that most players find difficult to overcome? Revealing them might entice users to give it a go.
· Are there tricks or tips that your audience could benefit from? Consider highlighting specific tricks to encourage your audience to try it out themselves!
Challenges
Challenge your audiences directly in your voice-over narrative. Highlighting the difficulties a player might face can excite your audiences into attempting to overcome these challenges themselves. People love being given obstacles or tasks and feeling a sense of accomplishment when they've won.
This video has a strong voiceover narrating gameplay. The creator showcases his different strategies at different ways of thinking, revealing the difficulty of the game.
This creative engages its audience by starting off with an intuitive hook. Then, it's followed by an engaging narrative to showcase gameplay and game strategy.
💡Think about it
Strategic game enthusiasts are often drawn to following a clear strategy in order to achieve their goals. Show all the strategic opportunities around your game through different angles. When they see that there are different ways to play your game in order to have fun, they'll be tempted to try it out.
· Which challenges are most appealing to players?
· Are there specific challenges you could highlight to encourage your audience to take action and try it out themselves?
· Challenge your audience to solve a problem! What types of challenges tempt your audiences? It can be either simple or complex.
Skits
Use emotion to guide the audience through your story. Advertisers can leverage creators to act out skits that are related to gameplay. Through effective and dynamic storytelling, creators can highlight the game's key selling points and cultivate your audience.
This video hooks the audience right from the start with an unexpected twist in their skit. This kind of comical, live-action skit could help your video stand out in your audience's For You Page, while providing an opportunity to showcase the highlights of your game.
This skit features a nice, natural progression from the story to the game's key selling points. This seamless transition hooks the audience in, sparks curiosity and boosts memorability.
💡Think about it
Remember, the goal of performance ads is to engage with the audience in every way - from seeing to feeling, from gamers to those who might be drawn in. Use creative skits to drive and maintain interest, and make an impact.
· How can you re-enact the game's core challenge in a real-life skit?
· What type of game is it, and what is the demographic of the player base (Makeup artists, for example)? Is there an existing community on the platform? The answer is likely yes!
· What tone would work best for the game and the player base? Funny, exciting, dramatic?

Social Engagement
Lift: +0.19% CTR
Find your Community:
On TikTok, communities that gather around specific topics are powerful and important. Communities are what makes the platform what it is today. Lean on this key platform characteristic to encourage your audience to join in!
Analysis:
Encourage your audience to engage with your game by highlighting the benefits of building a community. This video emphasizes community by giving glimpses into the benefits of building alliances and unions.
Showcase Competition:
Competition is a key characteristic of strategic games, and is what most gamers inherently have in their nature. Tap into this emotion when developing your creative content.
Analysis:
This video taps into a gamer's competitive nature, which creates a natural segue to highlighting the key characteristics of the game!
💡Think about it
Strategic gamers value connections built between players. Tap into this key trait, and use it to encourage your audience to get involved and join the fun.
· Think of the key characteristics of your game. Do players compete with each other? Is it beneficial to form alliances among players?
· Showcase these values (community or competition) in your creative. Think of skits or storylines that convey the emotions your audiences might feel.
· How can you re-enact the challenges in your game from different perspectives?
Battle
This Creative Pattern taps into the joy of winning and that satisfying sense of accomplishment. It showcases the intensity of battle when teams compete against one another and instills the emotions your audience might feel when they beat a challenge.
This video highlights the importance of strategic moves in battle. It encourages viewers to get involved and take on the challenge, which is sure to give them feelings of thrill and accomplishment.
This video shows that there is strength in numbers, while also highlighting some of the exciting challenges that players might have to overcome.
💡Think about it
Strategic games generally present an additional layer of difficulty through the delicate and complex balance between players and strategic thinking.
· Think of the different perspectives through which you can convey your game's challenges.
· What are some common strategic alliances that one could form to get to the next level?
Rewards
Motivate your audiences to take part by giving out free resources and codes, to give them a boost.
Special Resources
This video uses different trades within the game to highlight the valuable resources while giving the audience a sneak peek into the key features of the game.
Gift Codes
This video leverages a real-life skit as a hook to engage viewers, before transitioning to the reward for gift code.
Free Rewards
Special characters in this creative are unique attractions of the game, which showcases the free summon rewards.
💡Think about it
Give out rewards and incentives to capture your audience's attention and drive downloads.
· Which resources are most valuable in your game?
· How can you highlight the value of your resource to spark desire?
· Is there a key character in your game? Use this character to help tell your story, showcasing the value of the free resource along with the selling points of your game.
Creative Video Scripts
Writing your video script might seem intimidating at first. Where to start? So many possibilities!
Don't worry, we're here to provide you with a few creative examples that should serve as thoughtstarters to get you going. As you write your video script, always remember to write with your audience in mind. Ask yourself these questions: How do they want to be spoken to? What resonates with them? For the strategic games category, make sure to keep it conversational and casual -- infusing the right humor, tone, and inflection accordingly.

In terms of flow, we can break down script into three parts: the beginning, the middle, and the end. Each section should have its own unique purpose and content that supports the overall video. Understanding the logic behind each section will help simplify the script-writing process.
Beginning
The hook:
The first 3-6 seconds of your ad are precious.
Make the most of this window of time by captivating your audience with a powerful, attention-grabbing hook that draws them in to keep watching. Make sure the hook is
related to your game in some way.
This will ensure a smooth transition from the initial hook to the key message that follows.
Middle
Gameplay:
Right after the hook, it's time to highlight gameplay and deliver your key message to your target audience in a clear, concise, and memorable way. It's also important to communicate gameplay/key message in a natural and cohesive way. This will help build trust in your brand.
End
The CTA:
End with a simple and straightforward CTA to continue the momentum and get your audience to take action. It should be easy enough to follow as a next step right after they watch your content.
Creative Tips for Script-writing
Beginning: Hook
Take advantage of the first 3-6 seconds to capture your audience's attention. This is your time to shine, so do whatever it takes! Add intriguing, attention-grabbing elements that will make viewers want to watch for longer.
· Formats
Special events
Celebrate the game in parallel with special moments and holidays throughout the year. Tap into big moments while showcasing unique gameplay or limited-time offers that are anchored around these occasions.
Relationships
Create dramatic scenes from everyday moments in relationships to draw the audience into what's happening, as if it's a TV show or movie. These moments tend to be relatable on a personal level, which makes them intriguing.
Mimic
Mini sketches blend nicely into the entertainment experience for audiences, stirring up surprise and delight around the brand.
Casino
Build excitement with eye-catching elements that give the feeling of chance/luck, in order to build curiosity for the outcome and encourage viewers to try their luck!
Lead with a Prompt
Tap into the TikTok community and get to know high-performing user trends that exist everywhere on the platform. Even if the trend doesn't belong to the gaming category, universal trends can drive strong interaction and interest.
Emotional Wording
This video offers a unique fun fact as a hook: "Did you know? The largest ant colony is 3700 miles long!"
· Suggested script tone
Question: "Have you ever wondered how to own a ant colony?"
Provocation: "I bet you ninety nine percent of people won't be able to beat me at the game"
Imperative: "Excuse me sir, I need to use the bathroom."
Middle: Gameplay
Needless to say, attractions in the game itself are usually selling points of the game. This often includes gameplay recordings, strategy sharing, extraordinary characters, and artistic style.
All the elements within the game that make it memorable and unique to new audiences.
Gameplay Variation
Take users through the gameplay in order to create intrigue and desire around the victorious moments in which players are rewarded.
Community
Use creators to drive engagement and build credibility, while showcasing gameplay to demonstrate the fun and give viewers a glimpse into what to expect.
Hybrid Gameplay
Combine match-three with the strategic gameplay spark diversity and curiosity of the intrigue.
Highlight Strategy
Create dramatic storylines with ups and downs, that drive the audience's desire to play the game and build up their own skill to complete the story.
Ending: CTA
Don't forget the call-to-action at the end of your video ad. Use the game logo, slogan, and a button to encourage users to take the next step. Keep up the momentum and transfer your audience's attention to the next action - downloading or purchasing the game.
· Visual formats
Logo
Make your CTA memorable by using a highlighted logo with special effects at the end!
Slogan
"Glory once more." "Build your kingdom."
The slogan often appears with the logo at the end of the video to emphasize the catchy tagline, that's usually short but memorable.
CTA Button
"Play""Download for free" "Join us."
"Download free now" is an effective way to transfer your audience's attention from the video to the next action - either download, play, or try it out yourself!
· Suggested script tone
Question: "Do you want to unlock your ant and start the game?"
Exclamatory: "seriously guys, the Topwar hype is legit" "This game is so much fun!" "Now you'll own all the money in the world!"
Provocation: "Think you'll survive?" "What battlefield is there that I can't conquer?"
Try it out yourself!
· Have you tried working with Creators? Review your existing assets. Are there elements you could add to create a new layer of depth?
· Try 5 new creative patterns or mix and match to modify your videos. Test and compare to see if there's a lift in results.
· Test 10 new creative scripts using the formats suggested above. Make sure the message is clear throughout your video. A/B test to see if results are affected.
Get started now by jumping into TikTok Ads Manager and let your creativity take over!