w:731

Creative Tips | Casual Game
Sep 14,2022
Lucia Huang, Global Creative Expert, TikTok For Business & Michelle Lim, Global Product Marketing Strategist, TikTok For Business
View the Chinese Version/中文版请查阅: 创意贴士|休闲游戏
Overview
If you're here for the first time,
welcome

!

This article is designed to inspire and guide advertisers who want to Create for TikTok, and includes some key observations from our Creative Expert team. To clarify, these are observations that the team have noticed, and are not rules that must be followed. We're not trying to box you in and impose a formula for how to succeed - quite the opposite!

The Basics
Before you get started it's important to know the basics. Below are some fundamental guidelines when creating ads for TikTok. By familiarising yourself with these guidelines, your chances of improved average ad performance will increase significantly.
Ready to get started? Great! Let's begin.
The Essentials
We have noticed that when performance advertisers adhere to these essential practices performance and ROI of ad spend significantly increases.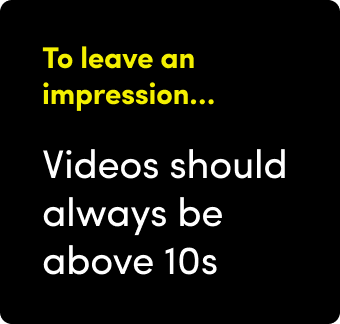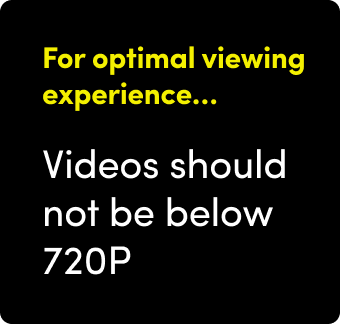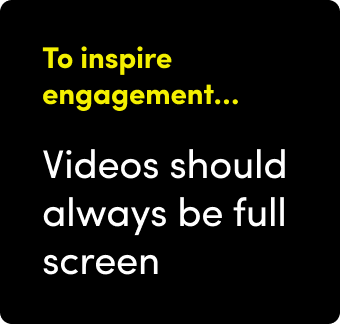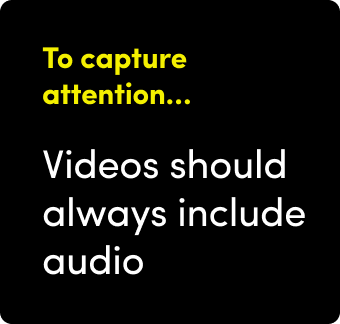 Taking it to the next level
Through our observations, we have concluded that with a larger quantity of videos and a diverse pool of creatives, advertisers have an increased chance of better performance.
WHY?
Creative Quantity
A high number of creative assets allows for better optimization of asset selection. We recommend spreading your creatives throughout multiple ad groups, while maintaining 3-5 creatives per group. This enables you to utilize each creative, allowing the system to learn what works best for you.
Creative Diversity
Refreshing and uploading new assets to your campaign will increase your chance of finding a winner!
Observations for creative success
On TikTok, there's really no single formula for success. It's actually more about finding your own voice - being unique and different is what will get you noticed and excite your audiences.
We understand that "being unique" is easier said than done, and may be intimidating if you're new to content creation on the platform. That's where our Creative Expert team can step in to help. Upon reviewing the top-performing casual game creatives, they've identified a few key observations. The best creatives often follow a certain pattern around the way the story is told - some similar components that make up a compelling storytelling flow. We call these Creative Patterns.
By familiarizing yourself with these Creative Patterns, we hope you will be inspired to experiment and try out different creative methods across the 4 groups, to land on the strategy that's best-suited to you. Because on TikTok, it pays to be different.

Additional storylines

Storylines are narratives that are added on top of gameplay. They are often not related to or part of the game itself, but they add a unique perspective and voice to boost engagement and spark user attention.

Think about your intended audience. Add storylines that could accentuate gameplay by using voices and concepts that might grab the attention of your specific ideal user.
· What storyline could accentuate and elevate the gameplay? Consider the type of voice that might take your game to the next level.
· Is there an interesting angle or perspective from which you could tell your story?
Blend Real and Virtual Worlds

A combination of both real and virtual scenes can be leveraged to make the creative more relatable to the audience. Rather than being fully immersed in a total fantasy world, realistic elements can achieve higher relatability with users.

Think of ways to seamlessly illustrate your game in a real-world scenario. This way, the emotions of the audience can be better elicited based on how they would feel if they were completing the task IRL. If the real-life equivalent is not obvious, feel free to stretch your imagination!
· What is the real-life equivalent of your game?
· What would be an experience your intended audience might want to take part in?
Game Commentary

Real voices commentating on the game within the video can drive emotional appeal and a helpful layer of extra context for deeper understanding.

Rather than just highlighting gameplay, try adding commentary for an added layer of excitement and emotion. Utilize commentary to introduce your game without adding additional visual elements!
· Is the gameplay intuitive? If it's a bit harder to understand, maybe it requires some extra context.
· Think of your game pace, maybe it could use an added dose of excitement! Commentary can help change up the vibe.
· Is there an interesting angle for the commentary? Speaking directly to the audience vs. speaking more broadly?
Mixed Clips

By mixing various scenes from a game, advertisers can provide an overview of what users can expect throughout different levels and stages of the game. Combine clips from different levels and characters, as opposed to a single, straight shot of gameplay.

Casual games may be simple, but that doesn't mean they're boring! Try stitching scenes from different levels together to let users know the excitement and diversity that your different levels can bring.
· How many levels and characters does your game have?
· Is your game complex?
· Is there a hidden "sneak peek" that you want to give your viewers?
· What are the main aspects of your game that you would want to show in a highlight video?
Skits
Advertisers can leverage creators to act out skits that are related to gameplay. Tapping into community experts and encouraging them to express themselves allows advertisers to highlight the game's key selling points and grow their player base.

Think of the demographic of the player base? Is there an existing community on the platform? The answer is likely yes!
· What tone would work best for the game and the player base? Funny, exciting, dramatic?
· What type of skit can show the impact of the game on the creator's life? The more real the expression from the creator, the better!

Challenges - Failures

Advertisers shouldn't be afraid to highlight failures during gameplay. Not only does it make the content more real, but it also conveys the positive emotions associated with the feeling of winning and overcoming challenges.
Lift: +0.26% CTR*
*TikTok internal data, CTR compared between ad groups with this creative pattern vs ad groups without, April 2022

Did you know that players are often engaged with casual games when they feel that the game requires strategy rather than just luck? People want to know that their unique perspective and ability to strategize will determine the game's outcome.
· What are some common failures or areas where people fall short in your game?
· What are the challenges that would bring out the competitiveness in your audience that will create the urge to download your game?
· Think of a good balance of challenge and gameplay, too much of one or the other might turn your audience away!
Roleplay

By using different POVs, advertisers can show the game from various unique perspectives around the game characters.
When we highlight the interaction as a character, we illustrate the experience that the game offers, and a glimpse from a specific, unique POV. Casual games are an opportunity for players to experience new behaviors, characters, and skills - Think of involving roleplay and POVs to showcase this variety.
· What characters does your game have?
· What are the different perspectives that would make sense to feature around your game?
· Which characters would be easiest or funniest to relate to?
Emoji
Emojis are a global universal language often used to express ourselves. Add emojis to your creative to transcend language barriers and make them accessible worldwide!
Lift: +0.30% CTR*
**TikTok internal data, CTR compared between ad groups with this creative pattern vs ad groups without, April 2022

By adding emojis, creatives are able to instantly communicate without the barriers of traditional language. Emojis can be used from different POVs, such as the main character, the experience of a player or even a bystander!
· What emojis convey the emotions of your game character?
· How could you use emojis to further highlight the experience of playing your game?

Trending tracks on TikTok

Make the most of trending tracks on TikTok to capture the attention of your audience and provide them with the best possible TikTok experience. Choose the best track for your creative from our pre-approved tracks on audio library.
Lift: +0.34% CTR*
**TikTok internal data, CTR compared between ad groups with this creative pattern vs ad groups without, April 2022
When trending tracks are used in your content, they can be discovered through sound. Leverage trending tracks for easier discoverability and to boost your chances of getting noticed.
· Spend some time getting to know what tracks are currently hit and trending. Jump on them as quickly as possible!
· Get creative with what tracks work best with the gameplay and the key message of the game. Use sound to convey the emotions you'd like your audience to feel!
ASMR

Sound has always been important on TikTok. ASMR, a popular trend on the platform features mesmerizing, soothing sounds that have been proven to have a stress-reducing, mood-boosting effect.

Think about how ASMR can be included in your content in relation to your game. In today's busy and modern world, the soothing sounds of ASMR are just what a lot of people need. Ride this relaxing trend to boost your audience's moods!

Unease

There is something so enticing and mysterious about the feeling of unease. While it's hard to explain this human psychology, think of how people are intrigued by thrillers and horror movies. There's a thrill and excitement that comes from a scary or uncomfortable situation. This Creative Pattern taps into the feeling of euphoria that often comes with the feeling of discomfort.
Lift: +0.55% CTR*
**TikTok internal data, CTR compared between ad groups with this creative pattern vs ad groups without, April 2022

Games can take you on a roller coaster of emotions. Why not tap into this feeling of discomfort? Despite it being a potentially negative feeling, people seek it out to balance the positive vibes and to feel alive.
· Thrill-seekers and drama lovers might love this type of content. How can you use audio or visual elements to invoke fear in your audience?
Challenges - Difficulty

Similarly to showcasing failures while playing the game, people want to know what kind of challenge they're taking on. Advertisers can entice their audience to try out the game by highlighting the challenges that one might encounter in their game.
Lift: +0.15% CTR*
**TikTok internal data, CTR compared between ad groups with this creative pattern vs ad groups without, April 2022

People feel ready to take on challenges when they know what they're getting themselves into. Give them this feeling of preparation before they say "game on" and download your game!
· How do you evoke the urge of your audience to want to play your game?
· What is the right level of difficulty that your audience is willing take on?
· What sorts of challenges are your audiences more eager to take on?
Satisfaction

In line with people enjoying a good challenge, nothing beats the feeling of satisfaction that comes after completing these challenges! Entice your audience by highlighting the satisfaction they will feel after they win.

· Many players enjoy the sense of achievement from playing games. How do you portray that in your creative?
· What are some of the activities that your audiences will feel satisfied to have accomplished?
Competitive

Humans are naturally competitive in one way or another, and generally want to score highly or be the best. These games tap into these desires by presenting a challenge and an opportunity to beat your oponent.

· Players like to have control over their game. What's the best way to make them feel this?
· What are some of the challenges your audience would willingly want to take on?
· What are some of the challenges your audience are good at? In which types of challenges do they have high confidence of winning?

Creative Pattern Combinations

Combining the different creative patterns mentioned above makes for unique content that triggers multiple senses, increasing the likelihood of grabbing the viewer's attention.

Giving life to plain characters adds fun to even the most simple games. Leveraging sarcasm, humor and other personalities make the characters stand out from similar games.
· Who is your target audience and what are the trends or elements they will respond to?
· What creative element mix works best for your game?
· How do you differentiate yourself from other advertisers?
· Are there any trending elements you could leverage?
Case Study
Mamboo achieves 18% lower CPI by leveraging Game Commentary
Idle Green Button is a casual game released by Mamboo. In order to increase their ad success rate on TikTok, Mamboo took part in the Creative Expert program. This program consisted of validation experiments, which helped Mamboo identify a series of well performing Creative Patterns.
Highlights
Mamboo broke through the mould when it came to creative production. They went beyond the traditional gameplay + background sound combination and discovered various new Creative Patterns provided by the Creative Expert team.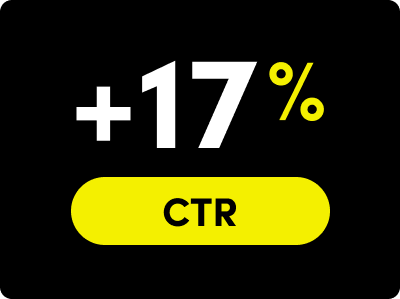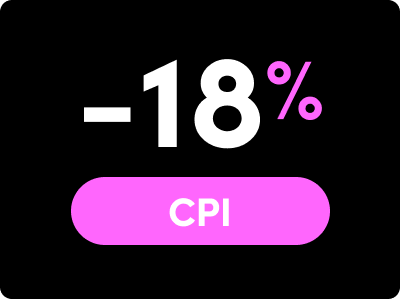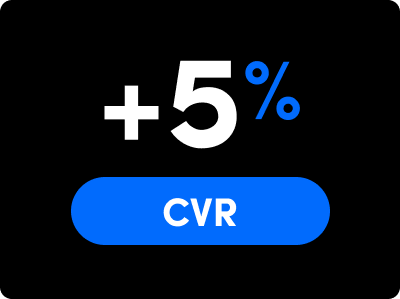 Voodoo achieves 49% higher CTR and 52% lower CPI by leveraging Game Commentary
Deliver It 3D, a hyper-casual game by Voodoo saw an increase in their TikTok ad success rate when they participated in the Creative Expert program. This program consisted of validation experiments, which helped Voodoo identify a series of well-performing creative patterns.
Highlights
Voodoo broke the mould when it came to creative production. They tested the Game Commentary creative pattern, recommended by the TikTok Creative Expert team and added human commentary to gameplay. This drove additional emotional appeal and added a layer of context which led to a deeper understanding of the game itself.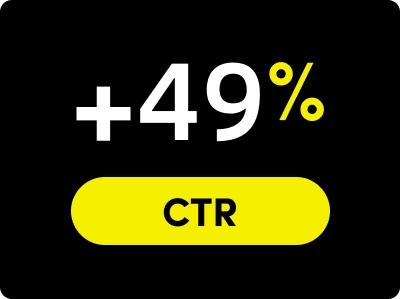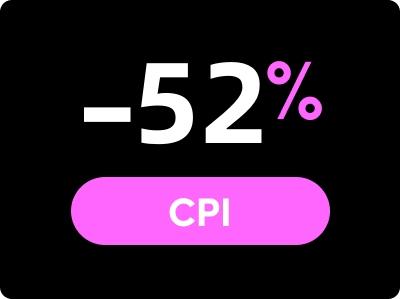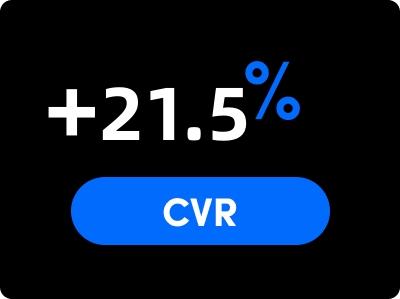 Create combinations and test them automatically with Dynamic Scene
Dynamic Scene is an iterative creative testing toolkit that enables advertisers to create, test and analyse creative variations both efficiently and cost-effectively.
Check out the detailed showcase to see how MINICLIP achieved a 17% lower SKAN cost per install while testing variations using Dynamic Scene Results.
Get started now by jumping into TikTok Ads Manager and let your creativity take over!