w:730

Creative Tips|Beauty & Personal Care
Nov 27,2022
Na Zhang, Global Creative Expert, TikTok For Business & Michelle Lim, Global Product Marketing Strategist, TikTok For Business
View the Chinese Version/中文版请查阅:创意贴士|美妆个护
Overview
If you're here for the first time,
welcome

!

This playbook is designed to inspire and guide advertisers who want to Create for TikTok, and includes some key observations from our Creative Expert team.

To clarify, these are observations that the team has noticed, and are not rules that must be followed. We're not trying to box you in and impose a formula for how to succeed - quite the opposite!

The Basics
Before you get started it's important to know the basics. Below are some fundamental guidelines when creating ads for TikTok. By familiarising yourself with these guidelines, your chances of improved average ad performance will increase significantly.
Ready to get started? Great! Let's begin.
The Essentials
We have noticed that when performance advertisers adhere to these essential practices, performance and ROI of ad spend significantly increase.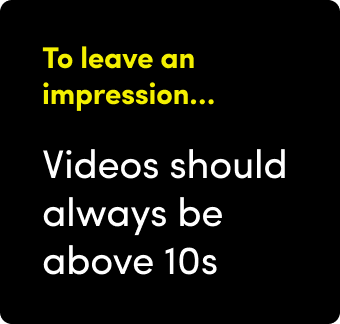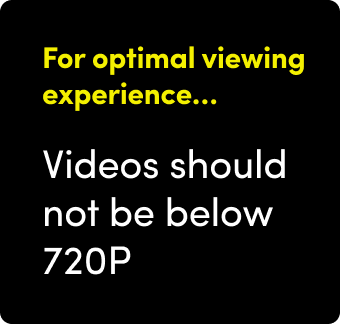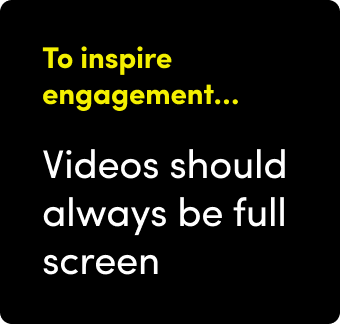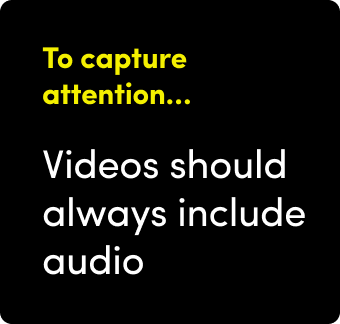 The next level
Through our observations, we have concluded that with a larger quantity of videos and a diverse pool of creatives, advertisers have an increased chance of better performance.
WHY?
Creative Quantity
A high number of creative assets allows for better optimization of asset selection. We recommend spreading your creatives throughout multiple ad groups, while maintaining 3-5 creatives per group. This enables you to utilize each creative, allowing the system to learn what works best for you.
Creative Diversity
Refreshing and uploading new assets to your campaign will increase your chance of finding a winner!
Observations for creative success
On TikTok, there's really no single formula for success. It's actually more about finding your own voice - being unique and different is what will get you noticed and excite your audiences.
We understand that "being unique" is easier said than done, and may be intimidating if you're new to content creation on the platform. That's where our Creative Expert team can step in to help. Upon reviewing the top-performing creatives that targeted the United States within the beauty and personal care industry, they've identified a few key observations. The best creatives often follow a certain pattern around the way the story is told - some similar components that make up a compelling storytelling flow. We call these Creative Patterns.

Cinematography
When it comes to producing TikTok content, Cinematography are a popular and effective approach. It's proven to be an efficient and easy way to make an impact - by using camera effects and techniques advertisers are able to showcase products through a human perspective while giving it a unique spin that aligns with their personality. Cinematography content has seen a 25% lift in click-through rate , compared to computer-generated-imagery creatives.
The creator tests your product and shares their experience directly with their audience, showing each step of the journey and the desired end result. Your audience can then see themselves using the product and how it can make them look.
Show and Tell (CTR +17.6%)
Use Show and Tell techniques to highlight each product and convey its key selling points in a clear and informative manner.
The product is shown front and center as the main focal point, with the key message delivered only through voice over or text. This production method is effective for highlighting beautiful packaging, product texture, or ease of use.
💡Think about it
Communities and creators are your best allies. Explore our TikTok Creator Marketplace to find the perfect creator to bring your story to life.
What is your key message? Have you seen any Creators who would be a good fit for delivering your message?

Who is your target audience? Is there an existing community on the platform?

How does your product impact the lives of your audience? Use a Creator to help convey the benefits!
CGI Production
This method refers to creatives that are produced with the help of computer-generated imagery. (images, animation etc.)
This traditional text + image pairing is clear and direct. It can help add a clean and professional touch. With this approach, the low production cost and overly simple visuals may be less eye-catching. As such, try to add additional value through more embellished and engaging design work.
Animated creatives and characters do a great job of adding a fun entertainment factor. This approach generally requires a higher production budget, and is therefore not recommended for small business owners.
💡Think about it
Are you working with existing assets?

Think of ways to add new visual elements on top, as an additional layer of entertainment that maximizes engagement.

Are there any animated characters that could effectively tell your story?

Build Trust
Build trust by tapping into the strong bonds that exist within TikTok communities. Creators are trusted experts within their respective communities. Work with them to build trust with your audiences.
Build on existing Creatives
Use effects like Stitch to build on existing creatives. Creators can add their own commentary and build an additional level of trust with your audience.
Facts back up undeniable truths. Leveraging facts in your content not only shows your brand's transparency and confidence, but also reassures your audience that your product is safe, backed by science, and yields successful results.
Think of Before and After creatives as a real-time review of your product. The "After" results allow your intended audience to see the immediate results of using your product, and will motivate them to try it out themselves.
By showing a real-time comparison between two products, brands are able to emphasize the key selling points of their product by showing real differences and results.
Use a series of reviews to showcase how well-loved your product is, by not just one person, but by many. This will help drive confidence and encourage audiences to take the next step.
💡Think about it
On TikTok, communities are built on trust and shared experiences. Tap into your desired community with the help of trusted experts, who can more effectively tell your story.
Do you have a loyal following? Could they help spread your message? Don't be afraid to build on existing content.

How can your product benefit the lives of your audience? Give advice that will inspire them to try your product, to experience first-hand the value they can get out of it.

Don't be afraid to do side-by-side comparisons with competitors. This could be an effective way to emphasize your key selling points and get people to try out your product.
Add value
Add value by helping people with their concerns. Give them information that can benefit them, around the topics that they care about. Create educational content that highlights beauty tricks and skills, answer common questions, and help them take their personal care to the next level. They'll thank you for it!
Product reviews are a good way to show real-time results and demonstrate the effectiveness of your product.
Provide a solution to common problems. Highlighting how your product can solve these issues.
Use tutorials to showcase how your product will help your audience get that desired look!
Hacks are a good way to help your audiences get their desired looks easily and efficiently, without the hassle of the usual process.
Showcase full personal care routines to seamlessly introduce your product - all while providing overall guidance to help your audience achieve their desired results.
💡Think about it
We've shifted to a post-Covid world, which means that the habits we've acquired during Covid have shaped how we learn new skills. This means turning to TikTok to be educated!
Add value to your creatives by tapping into EduTok. Use an educational tone to add value to your audience's concerns and desires by introducing your product in a helpful way.

Show your audience that with the right products and skills, any look is attainable.
Engage
Use unique storytelling techniques to engage your audience. Pose a question or involve them in a process to build a deeper connection. Keep things interactive and exciting.
Responding to real comments and questions is a great way to convey key product features, while establishing relevance. Addressing common questions from your community will pique their interest and keep them engaged.
Unboxing is a common trend in the industry. It's popular because it can showcase a variety of products at once, attracting attention and sparking curiosity around the items. It also shows the full process of what the experience is like when you first receive it.
Introduce a collection of products to showcase all the products that are available from a particular brand or platform.
Tell a story behind your "look" by inviting viewers to get ready with you. Share how you use the product and how you feel about it, while adding your own creative flair.
💡Think about it
Engage your community by speaking directly to them.
Is there a common problem that your audiences face? Show them that there's an easy solution that will make them feel great!

Give them what they ask for! Engaging with your community doesn't have to be hard or complex. Respond to questions, provide them with inspiration, or show how your product can be used.

Something as simple as a beauty haul can yield amazing results. Everyone enjoys a little window shopping - hauls are a good way to emulate that experience. Explore ways of taking offline experiences online!
Trends
Take advantage of the community's evergreen trends and play with them! Always have a pulse on what's hot and trending in any category, and jump on the trends to boost relevance and brand favorability. Head to Creative Center to discover more Beauty & Personal Care TikTok trends!
There's something about "oddly satisfying" videos that keeps us wanting more. Use this trend as an opportunity to reveal the satisfying results of using a product.
Tap into trending dances to get your video noticed. Encourage users to get involved and expand your community.
Humor has always been one of TikTok's most important attributes. Encourage Creators to express their comical personalities to engage their communities while highlighting the key selling points of your product.
Tap into trending audio tracks to resonate with your audience and stay top of mind. Depending on the audio track, this can also make way for a creative spin and an added layer of entertainment value.
💡Think about it
Trends are the easiest way to deepen your connection with your audience. Trends are, by definition, "a general direction in which something is developing or changing." They are the perfect indicators of what your audience is interested in. Be top of mind by meeting them where they're at and riding these trends!
Explore the For You Page for inspiration. Don't be afraid to look outside your industry!

What are the trends that popular Creators are currently tapping into? As community experts, they know what's resonating and what entertains! Look to them for inspiration.

Special effects
Use visual effects, editing and camera tricks to add a level of excitement and fun to your creative.
Edit your video clips with the playback feature to mesmerize your audiences. This is a great opportunity to focus on certain product features like texture.
Stop-motion animation is a fun and entertaining way to make static images come to life. The best part? All you need is the product(s) you'd like to feature and a camera - and you're all set!
Highlight the focal point of your video through the use of the cloning effect on TikTok. This creates a strong impression and allows for the use of multiple angles in the same shot!
Add holiday-specific elements to tap into relevant occasions and shopping themes. This could be an opportunity to market your products as gift-worthy items!
💡Think about it
Visual special effects can be used to emphasize the emotions in your story, making your content more relatable and entertaining to your audiences. Together with the use of sound, visual effects help brands create an additional level of entertainment.
Audio
Sound is powerful, especially on TikTok! Use trending music or other audio elements to captivate your audiences through sound.
Capture the attention of your audience through catchy background music on TikTok and create your ideal "vibe" through sound. This can contribute to your ideal brand image.
ASMR is a popular trend on TikTok that features mesmerizing, soothing sounds that have been proven to have a stress-reducing, mood-boosting effect. Jump on this trend with your own products, to achieve the same effect.
This creative leverages the sounds of nature to effectively showcase product ingredients.
💡Think about it
Sound has always been important on TikTok. Make the most of it to capture the attention of your audience and provide them with the best possible TikTok experience. Choose the best track for your creative from our pre-approved tracks on Commercial Music Library!

Get creative with pairing sounds to your key messages - pick the ones that work best with your content, your product, and your brand image.
Creative Video Scripts
Writing your video script might seem intimidating at first. Where to start? There are so many possibilities!
Don't worry, we're here to provide you with a few creative examples that should serve as thoughtstarters to get you going. As you write your video script, always remember to write with your audience in mind. Ask yourself these questions: How do they want to be spoken to? What resonates with them? For the beauty category, make sure to keep it conversational and casual -- infusing the right humor, tone, and inflection accordingly.

In terms of flow, we can break down script into three parts: the beginning, the middle, and the end. Each section should have its own unique purpose and content that supports the overall video. Understanding the logic behind each section will help simplify the script-writing process.
Beginning
The hook:
The first 3-6 seconds of your ad are precious.
Make the most of this window of time by captivating your audience with a powerful, attention-grabbing hook that draws them in to keep watching. Make sure the hook is
related to your product in some way.
This will ensure a smooth transition from the initial hook to the key message that follows.
Middle
The key messages:
Right after the hook, it's time to deliver your key message to your target audience in a clear, concise, and memorable way. It's also important that your key message is connected to your product in a natural and cohesive way. This will help build trust in your brand. Keep your message upbeat and exciting by focusing on the positives of the product.
End
The CTA:
End with a simple and straightforward CTA to continue the momentum and get your audience to take action. It should be easy enough to follow as a next step right after they watch your content.
Creative Tips for Script-writing
Hook
Present relatable problems
Recently I've been noticing [problem]...

3 signs that you need...

As a [audience category], I often face [problem]

[Hack] for someone who [problem]...

If you face [problem]..., then I definitely recommend [product]
Before and after
Wow! Can you believe this is the instant result after using [product]?

3 reasons why you need this...

This [product] has changed my life

This [product] is transformational
Tips and hacks
3 ways to improve [problem]

You're not gonna believe this, [product] helped me overcome [problem]

My [scenario] must-haves...
Reviews/popularity
Everyone on TikTok is talking about this [product]. I finally got one!

This [product] is always sold out!

I finally received the [product] that has been highly recommended.

[product] is by far the most recommended for [scenario]

[product] has gone viral on TikTok for [outcome]
Unboxing
I could not have been more excited about receiving this package today...

I finally received my package from [brand]

Can't wait to open up this box and show you guys what's inside!
Promotional information
Don't blink! XX% off with the code...

Calling all besties! Use xx code to receive XX% off

For only $10, snag [product] today
Key Messages
Product Information
Product Effectiveness
a. soothe, hydrate, moisturize, firm, tighten, brighten, nourish, soften, smooth, oil-control, exfoliate
b. glow, hydrate, lifted, dewy, firmer, brighter, softer, smoother, healthier-looking, reduce puffiness and fine lines
c. Fast-absorbing
a. confidence, relaxing, excitement, impressed, etc.
a. This [product] gives me [result]
b. When I use this [product], I feel [emotion]
Product ingredients
a. Healthy, natural, vegan, cruelty-free, toxin-free, chemical-free, gluten-free, oil-free, environmentally friendly, paraben-free
a. Better for your body, better for our planet
b. It contains sustainably and ethically sourced...
c. It is formulated/infused/packed with...
d. It boasts/features/contains...
e. It is powered by rejuvenating ingredients like ...
Product scent
a. Floral, fruity, leathery, fragrance-free, fresh scent, tropical, citrusy
a. [Product] has my skin smelling good all day
b. [Product] smells heavenly!
Product texture
a. Light cream, gel, serum, lotion, watery fluid etc.
b. Watery, cooling, thick, creamy, silky
Instructions
Apply evenly to a clean face

Easy application

Apply in the morning before SPF and before bed time
Unique services
Free shipping for orders above $XX

Try it for free

Money-back guarantee if you're not happy with the results

Customized packaging
Other Unique Product Features
Experiences
a. Dermatologist-developed, dermatologically tested
b. Recommended by skincare experts and customers all over the world
c. Toronto-based board-certified dermatologist recommends [product]
d. [Brand], founded by [expert], promises [result].
Authorities (institutions, fashion magazines, hospitals)
a. [product], winner of the Allure Readers' Choice Award in 2022
b. Award-winning
Call-to-action
· Get one now! You won't regret it!
· Buy it now! What are you waiting for?
· Go try it now. It won't disappoint!
· Run, don't walk - [product] is currently on sale!
· [brand] just restocked with 60% off site-wide! Get one now!
· Up to XX% off, this week only!
· Get yours at XX% off today!
· Go get these [product], and get a different look for each day of the week!
· Click the link below and follow me to [achieve result] all day long.
· Best investment I've made for my skin. Get yours now!
Let's try!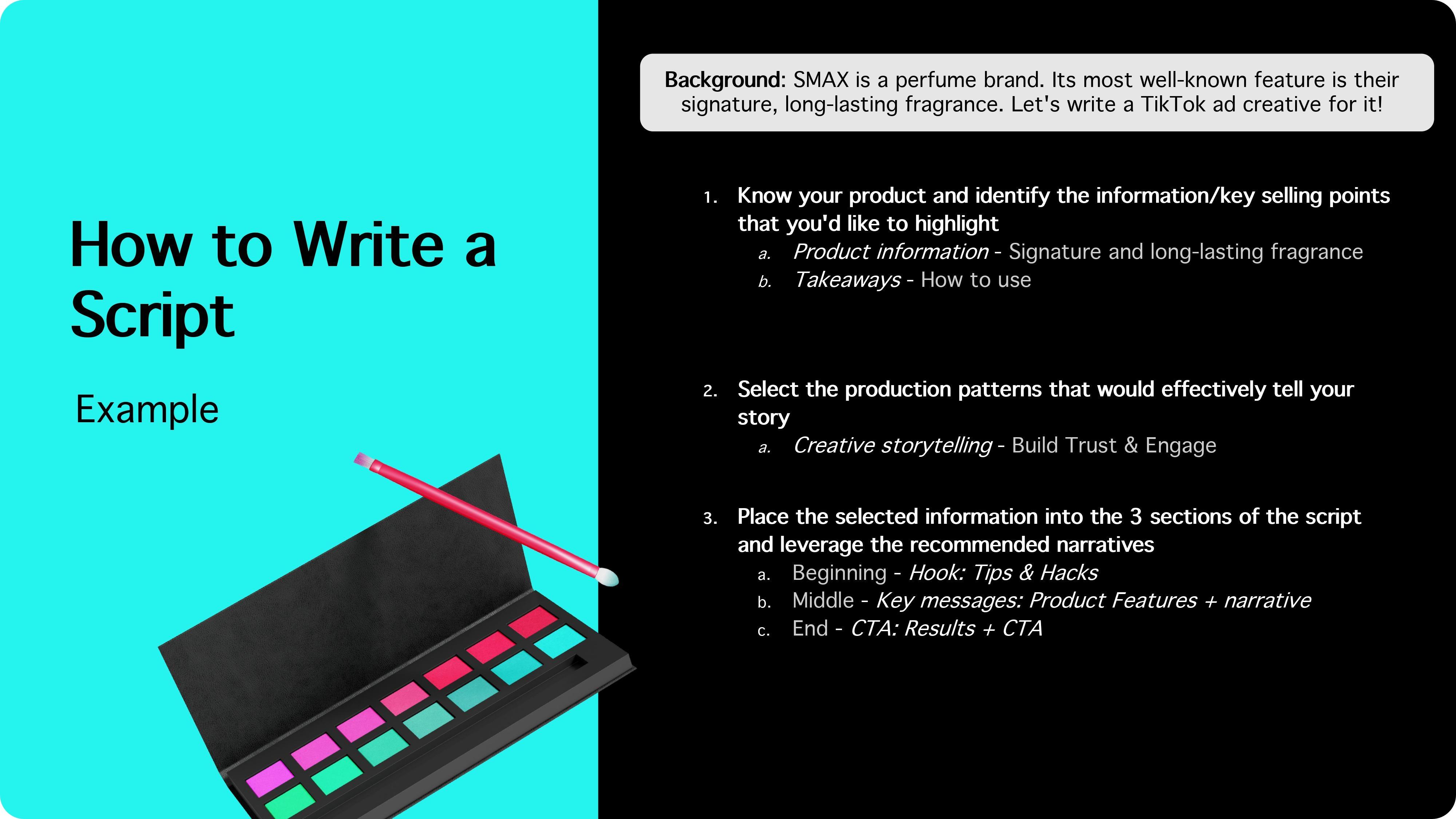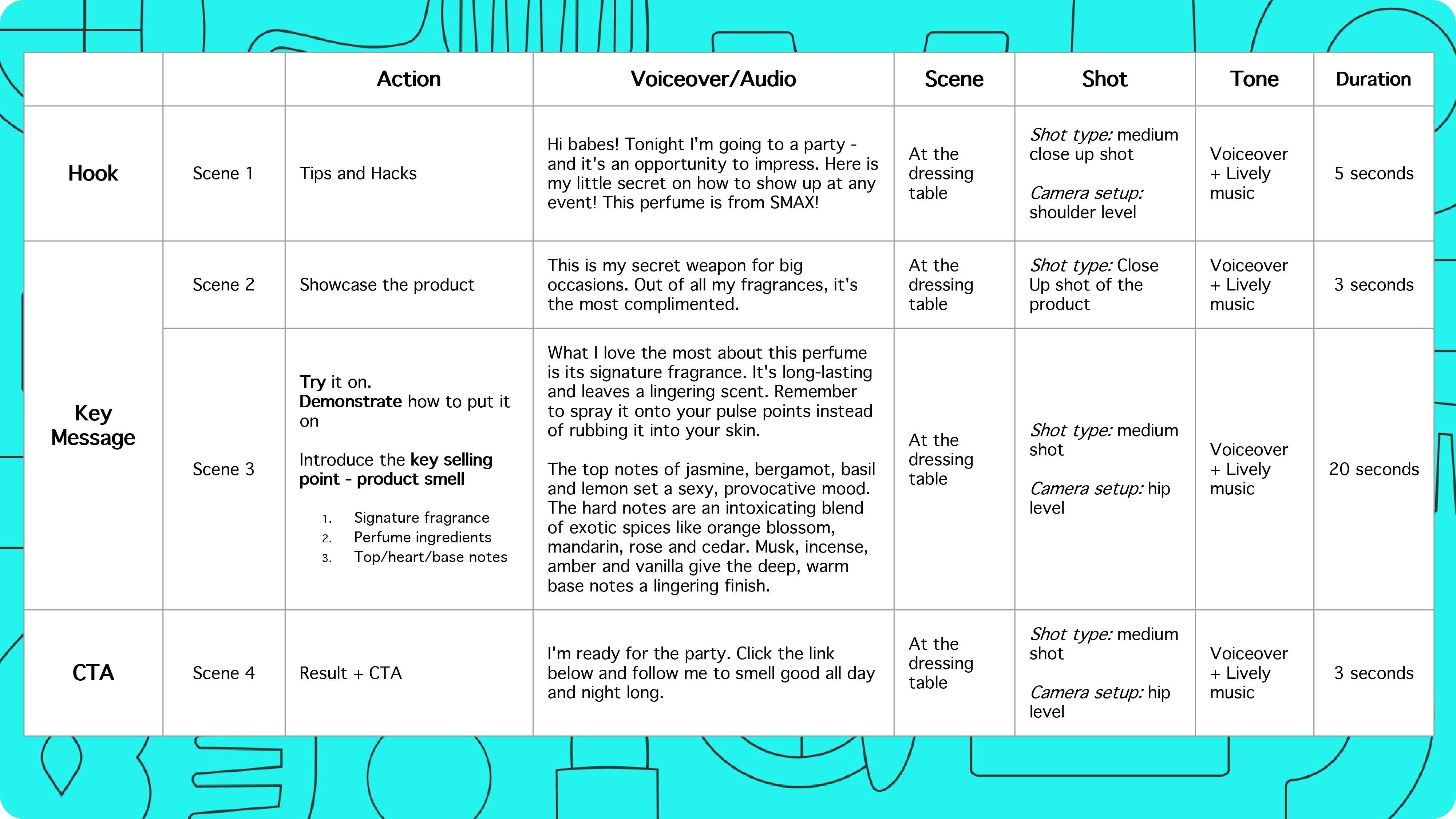 Test It Out!
Play around with the different combinations of Creative Patterns, Product Information, Hooks and CTAs.

Mix and match to create plenty of engaging creative assets with different storylines!
Get started now by jumping into TikTok Ads Manager and let your creativity take over!