Before getting started: This information applies to self-serve advertisers. Managed accounts will configure their payment type through their account manager.
When you create your TikTok Ads Manager account, you will need to select a Payment Type. Your account's Payment Type will determine how and when your account is charged.
With Manual Payment, you will need to add a balance to your account before delivering your ads. Any charges will be deducted from your account balance as your ads run. Once your account balance runs out, your ads will stop running.
For a quick overview of how to set up Manual Payment, watch the video below.
When creating your TikTok Ads Manager account, select Manual Payment.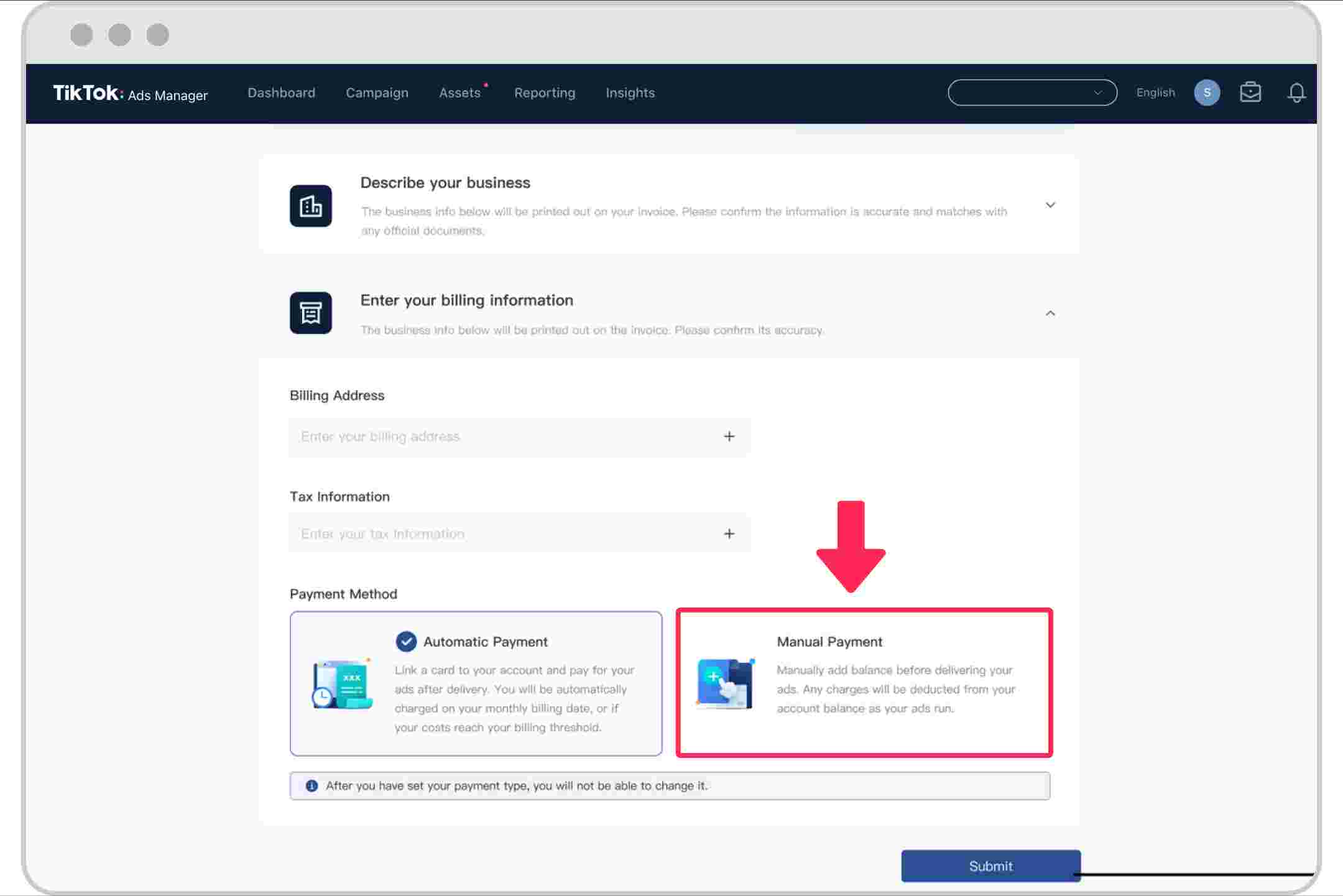 Note: The Payment Types and Payment Methods that are available for your account will depend on the country and currency where you registered your account. Additionally, certain Payment Types or Payment Methods may be unavailable while TikTok reviews your accounts' eligibility to use them.
Next, you will need to add a balance to your account. To do this, go to your Payment page. From there, click Add Balance and follow the prompts to add money to your account, using any of the supported Payment Methods.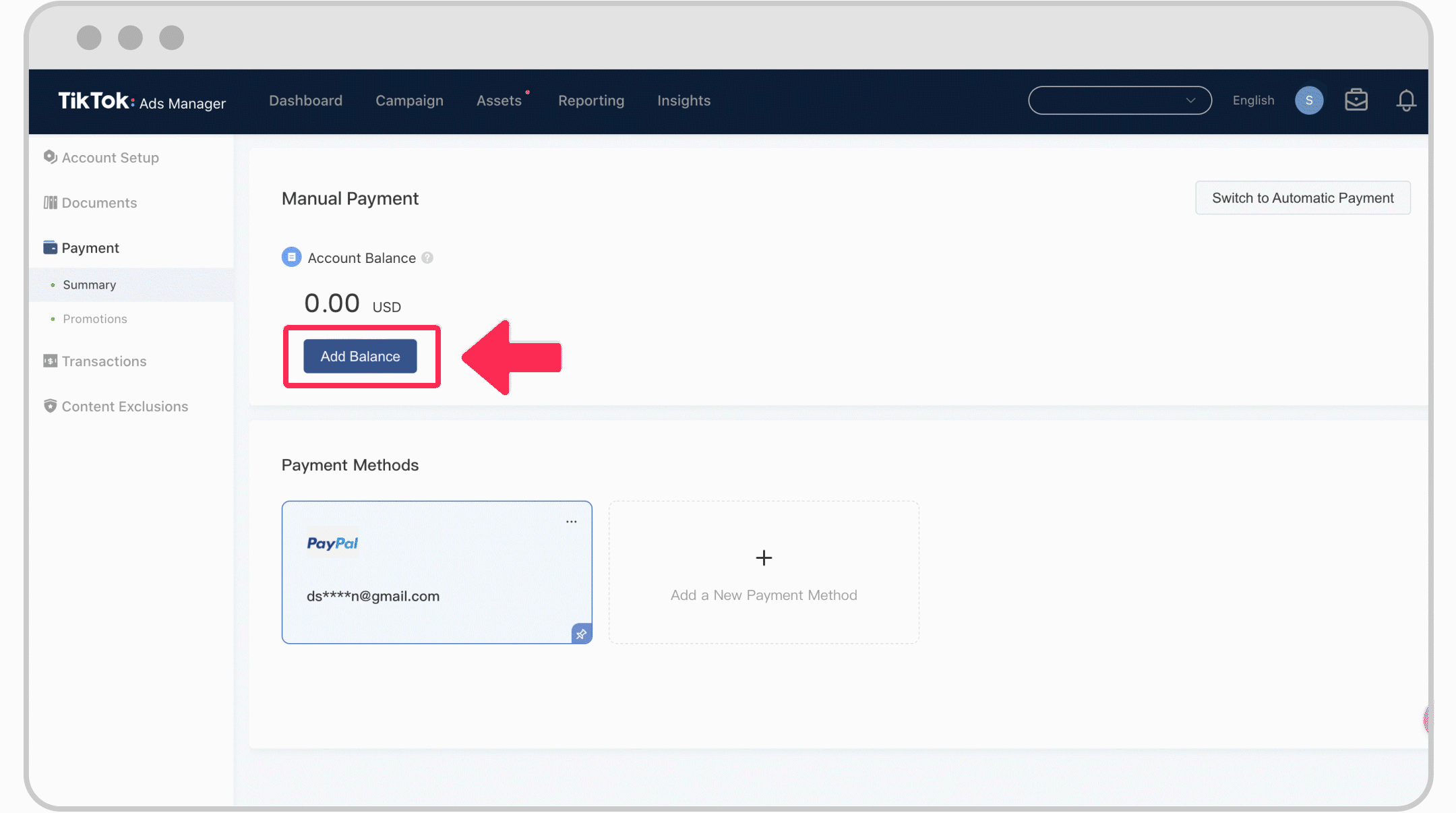 Note: The top-up limit per transaction is $20 ~ $50,000 in USD and equally in other currencies.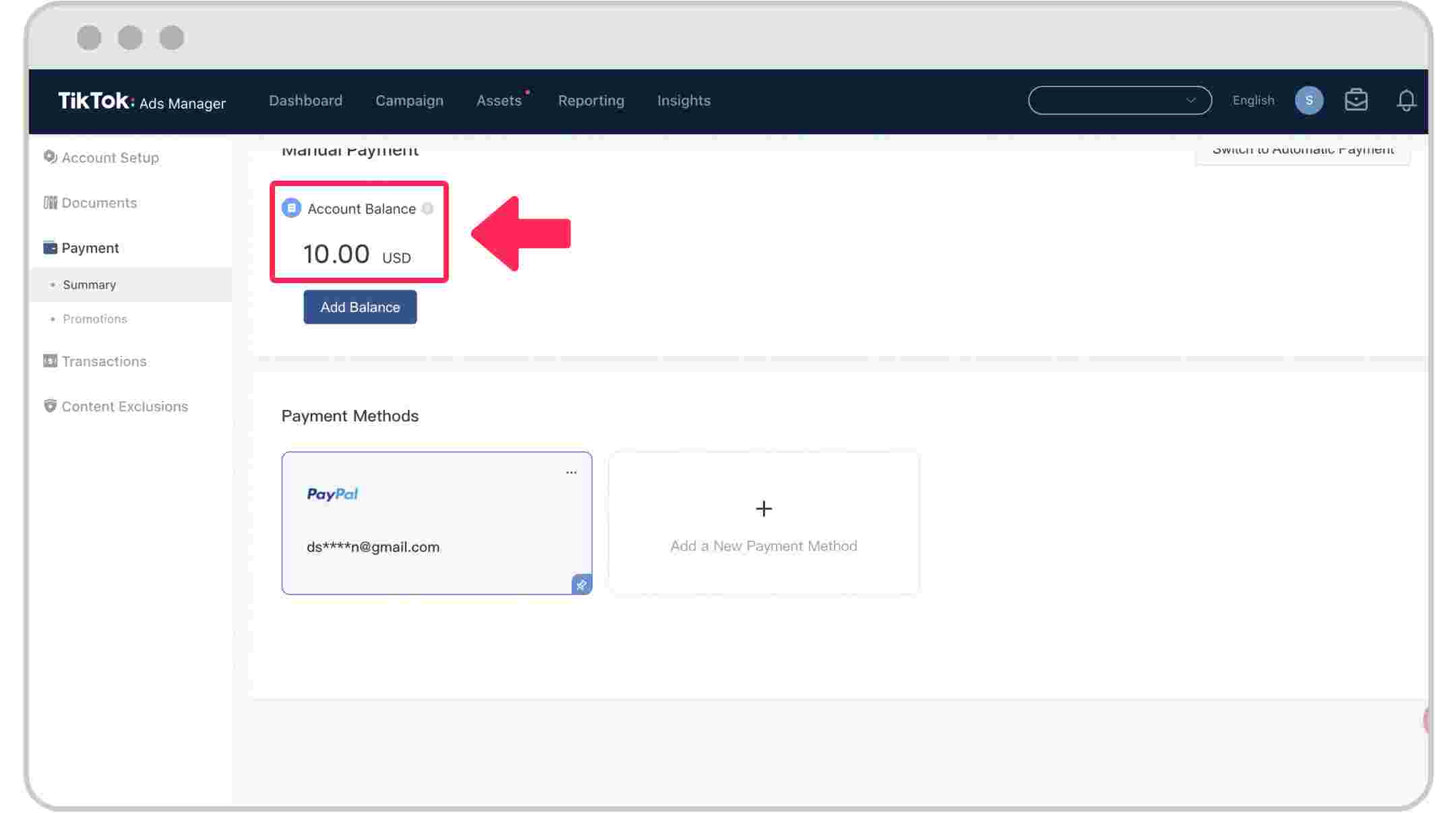 If the transaction is successful, you will see a new amount in your Account Balance. If the transaction failed, please try again or troubleshoot the failed payment.