Before getting started: Shopify x TikTok is not available in all markets. Check the Shopify App store for availability.
The TikTok App on Shopify lets you run and manage TikTok Ads and TikTok Shop (US-only) directly from Shopify.
If you have a Shopify store, simply install the app and use it to link a TikTok For Business account to your store. This app is a great option for Shopify store owners who want to quickly get started using TikTok For Business: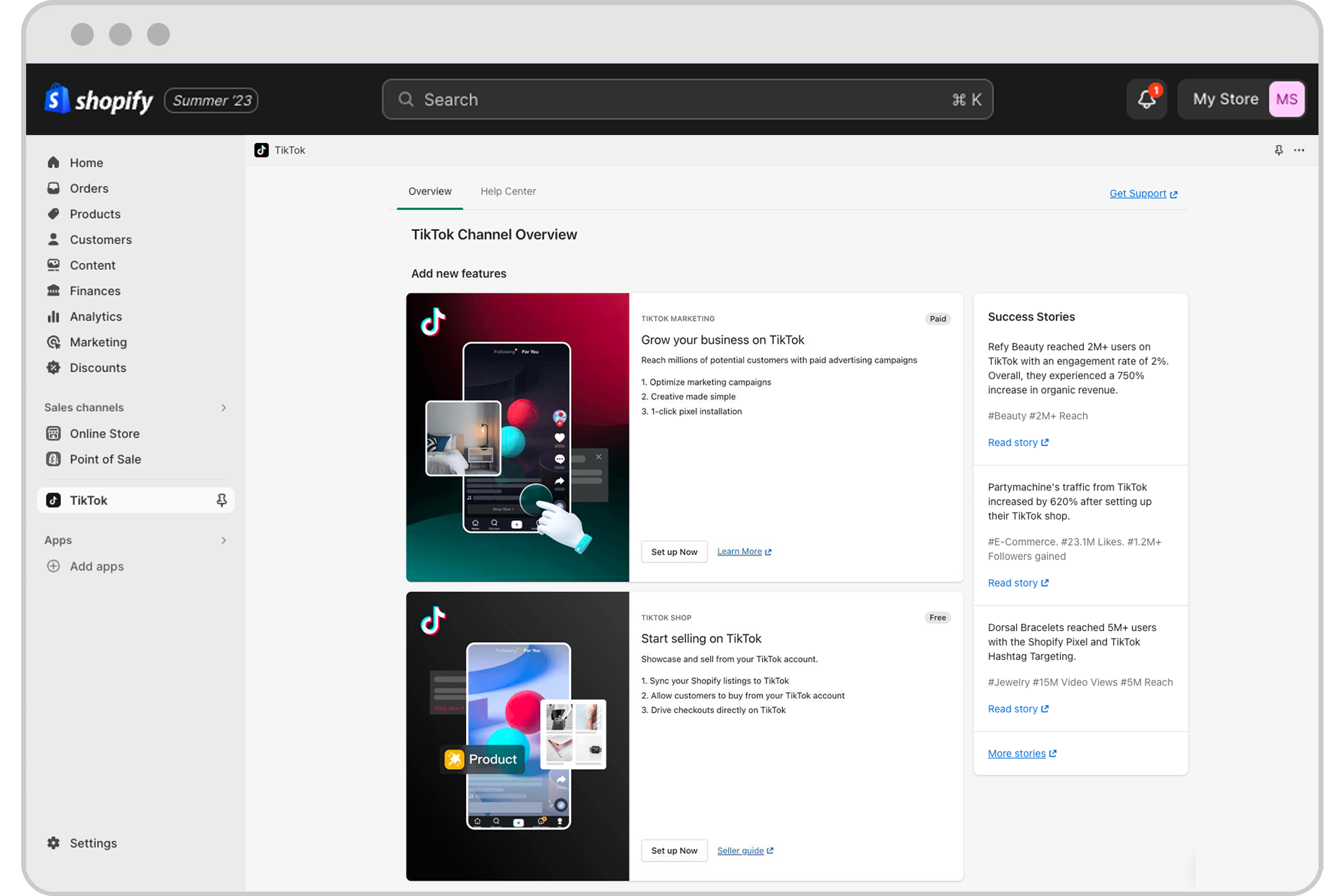 ​Get Started with TikTok For Business: Easily create a new account and select a payment method to get set up and quickly start running ads.

1-Click Pixel Installation: No more manually installing any pixel code and no more relying on a developer to get you set up. Now you can simply install or connect your existing TikTok Pixel with just 1 click.

Create Ads on TikTok: Easily set up web conversion campaigns within Shopify to drive traffic and sales to your website.

Onboard to TikTok Shop: Bring your products to the FYP showcasing and selling your products on TikTok with a complete in-app purchase experience. For more details on setting up TikTok Shop via Shopify, refer to the TikTok for Shopify user guide.

Optimize Marketing Campaigns: Get a quick snapshot of all your important campaign performance data on the reporting dashboard for you to better understand your conversion funnel and optimize your ads.
Read our FAQ section for more details on the TikTok App on Shopify.