TikTok Ads Manager provides powerful tools for you to launch campaigns, manage ad resources, monitor data, and optimize your advertising. This article provides a brief introduction to the interface and functions available in TikTok Ads Manager.
Welcome to the TikTok For Business homepage! As a new visitor, we recommend you scroll down the site and learn more about our exciting apps.
To learn more, read successful case studies of real brands who used TikTok Ads Manager to reach their audience. Click through all of the resources we've included that can help your business grow, from small businesses to large agencies. Now that you are ready to get started, click Create Now.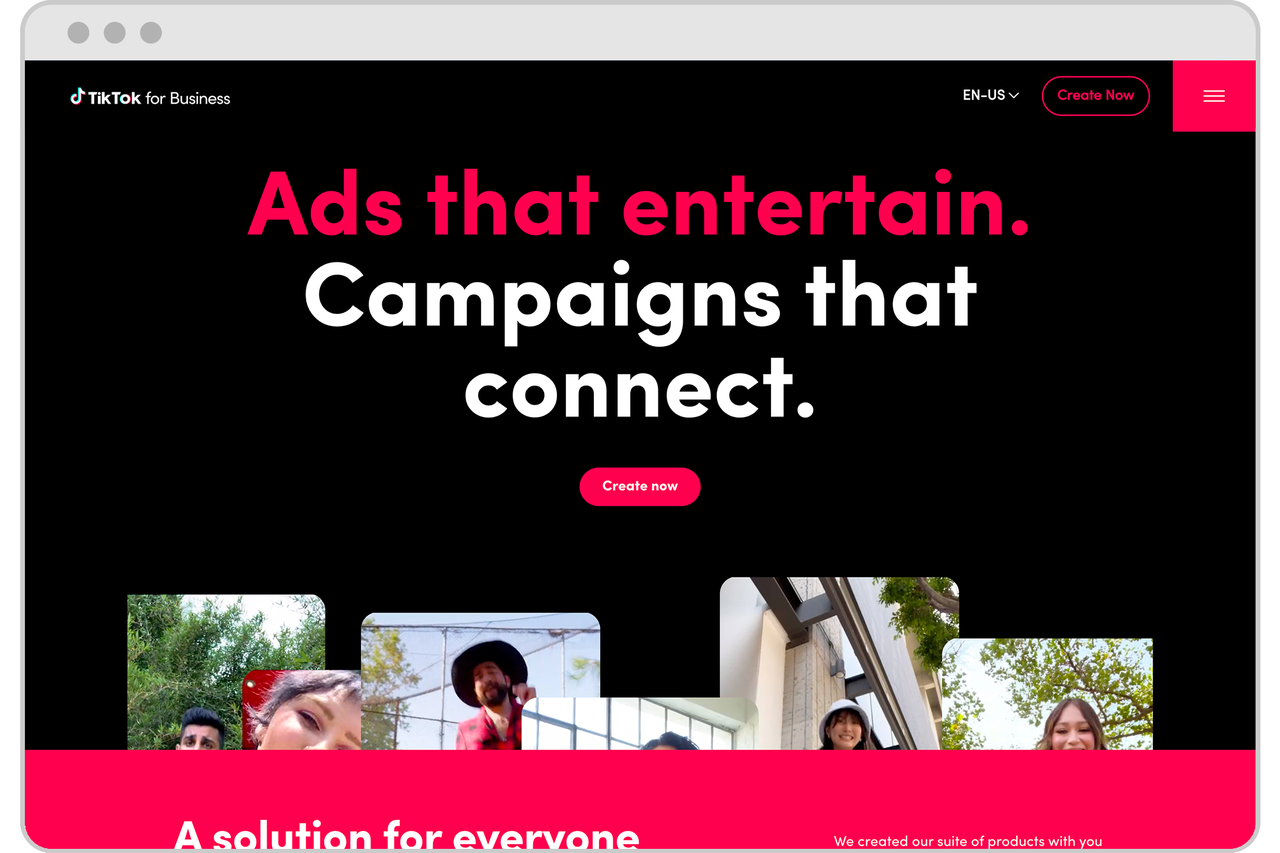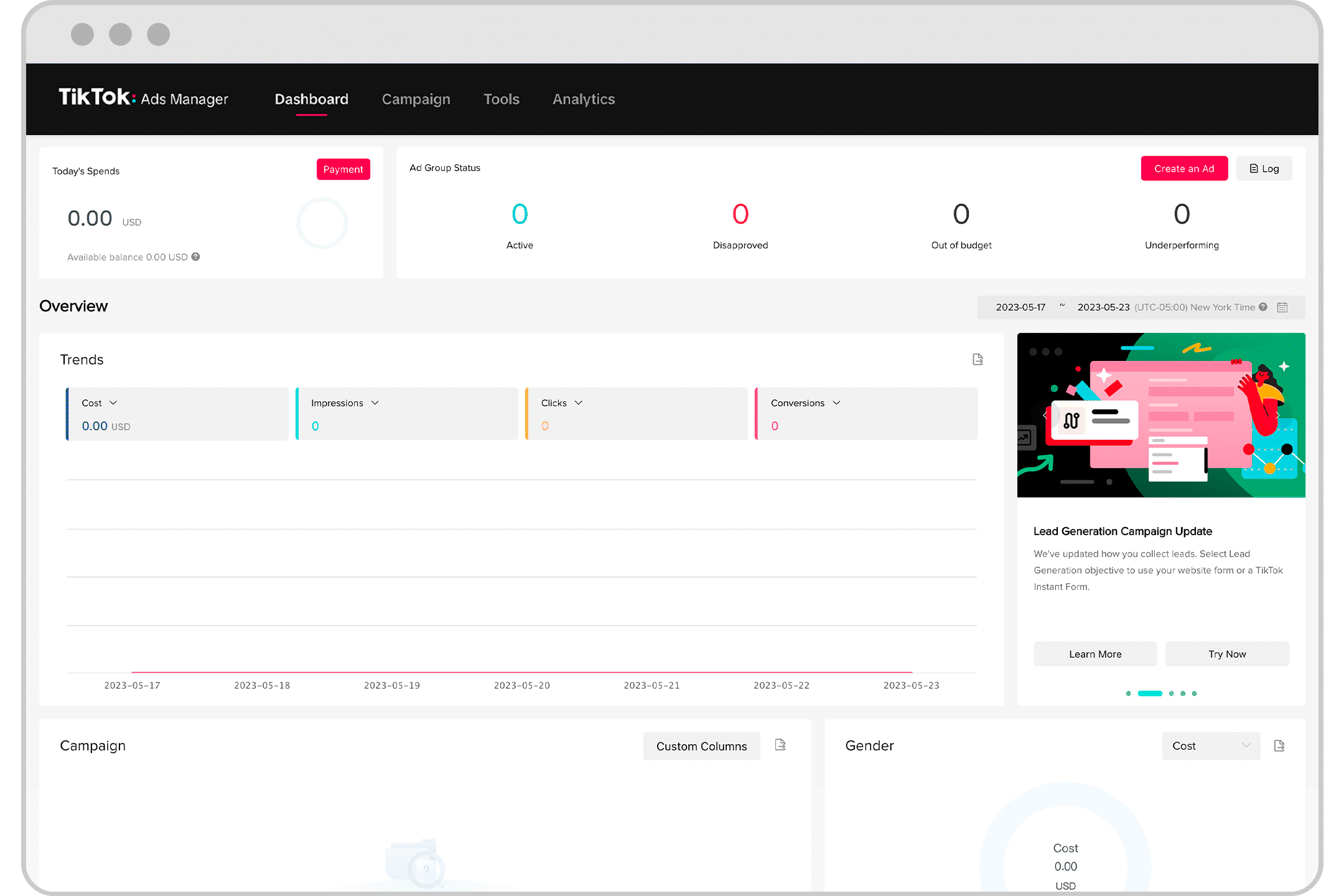 Log in to TikTok Ads Manager to get to the platform. The navigation bar at the top shows you the 4 main tabs:
​Dashboard

​Campaign

​Tools

​Analytics
From the top-right corner, you can choose to switch accounts, check notifications, and access our Help Center.
The Dashboard should be your first stop on TikTok Ads Manager. This is the place to get an overview of your data and track changes in performance.
Review your campaigns at-a-glance with summarized data conveniently in one place. View data related to all the most important things, including active campaigns, budget spending, easy-to-use charts tracking ad performance over time, and much more.
On the Campaign page, you can see all the campaigns, ad groups, and ads you have created, and bulk manage them. Click the Create button to go directly to the ad creation page.
Tools is where you store and manage your ad resources. Tools has 6 options in the drop-down list: Events, Creatives, Audiences, Catalogs, Comments, and Instant Pages.
Tools is the go-to place to create or manage your third-party trackers, website pixels, creatives, custom audiences, and other tools to help optimize ad delivery and reach new customers.
Access Analytics when you need to create your ad reports or go deeper into your insights.
We made reporting easy by providing the option to customize your columns for each report or to use one of our pre-defined templates.
You can also schedule reports to be delivered exactly when you need them.
TikTok Business Center is a centralized workplace across TikTok for Business to help organizations get onboarded quickly, collaborate efficiently across teams and organizations, and discover the right solutions at the right time to achieve more.
For big brands or agencies of any size, we recommend you to start from Business Center with three key values:
Collaboration: need more than one person to manage your activities

Centralization: need to use multiple types of assets, manage payment, get business-level insight in one place

Accountability: prefer to know who has what level of access to your assets
If you want to learn more about Business Center, please refer to About TikTok Business Center.
With this overview of TikTok Ads Manager, no matter what type of business you have, the industry you are in, or the product you make, there is a market out there waiting to hear about you. If you are ready to connect your brand today with the consumers of tomorrow, get started now on TikTok Ads Manager!