Advertisers can connect with TikTok customer support by clicking the ? on the top right corner or clicking the ? on the bottom right of their screen as shown below.
This article provides steps on how to access customer support.
Note: The new experience is limited to advertisers reaching Customer support via TikTok Ads Manager. There is "no" change to Business Center advertiser support journey.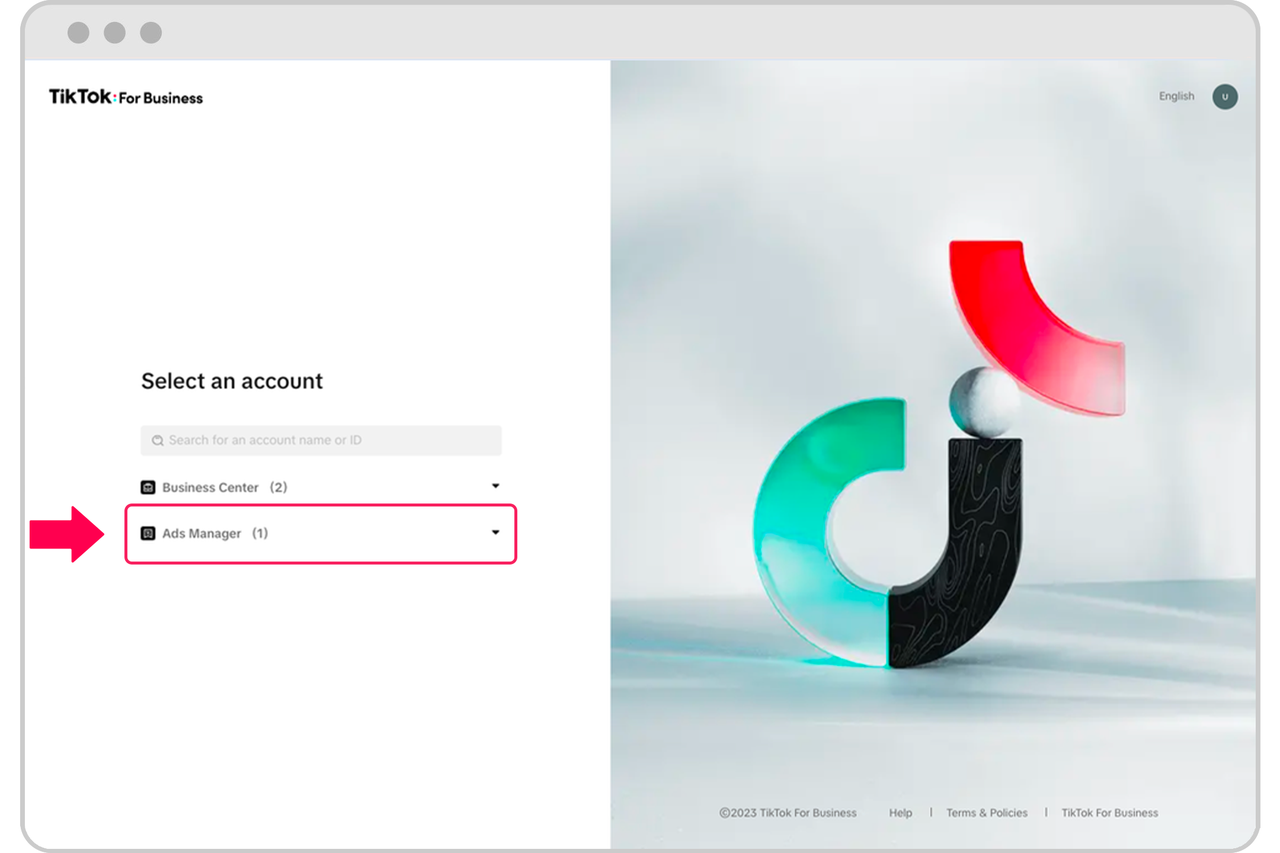 You'll see a ? on the top right and on the bottom right of TikTok Ads Manager. Click either of the ? marks to get Customer Support.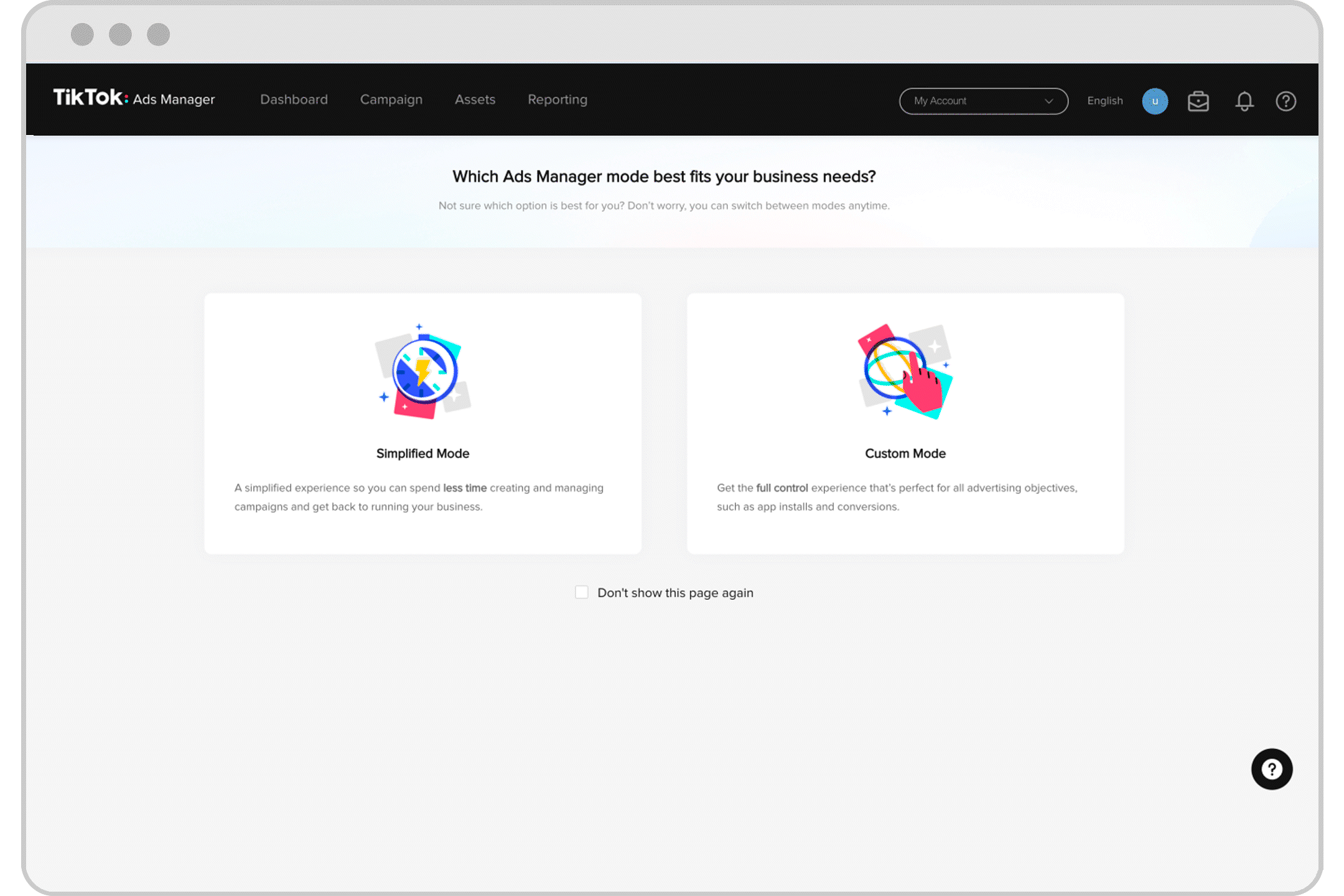 To get the answers you need, start by checking the "Frequently Asked Questions" section or ask specific questions to get the information you require.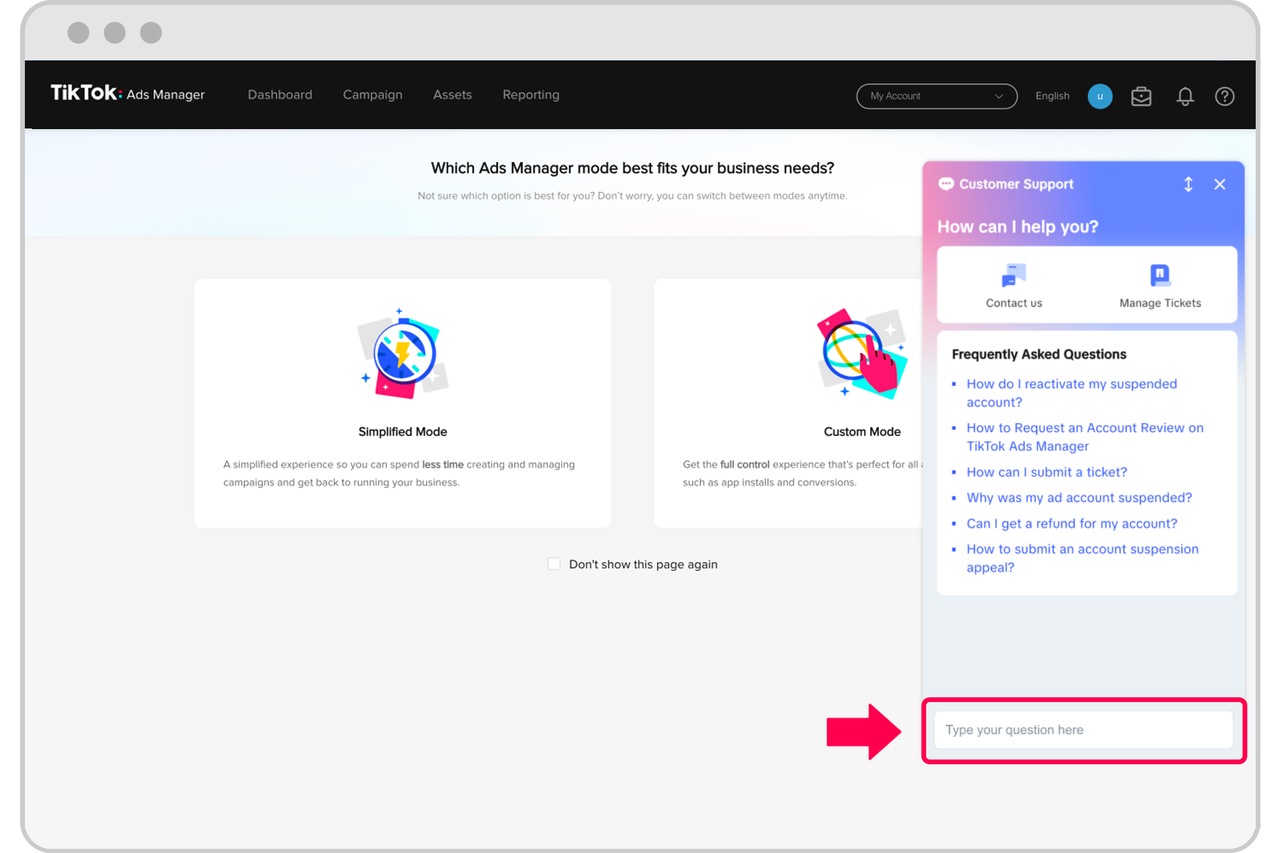 If you can't find the answer you need, click the Contact us button to select an appropriate issue category. For status updates on your query or ticket, click Manage Tickets.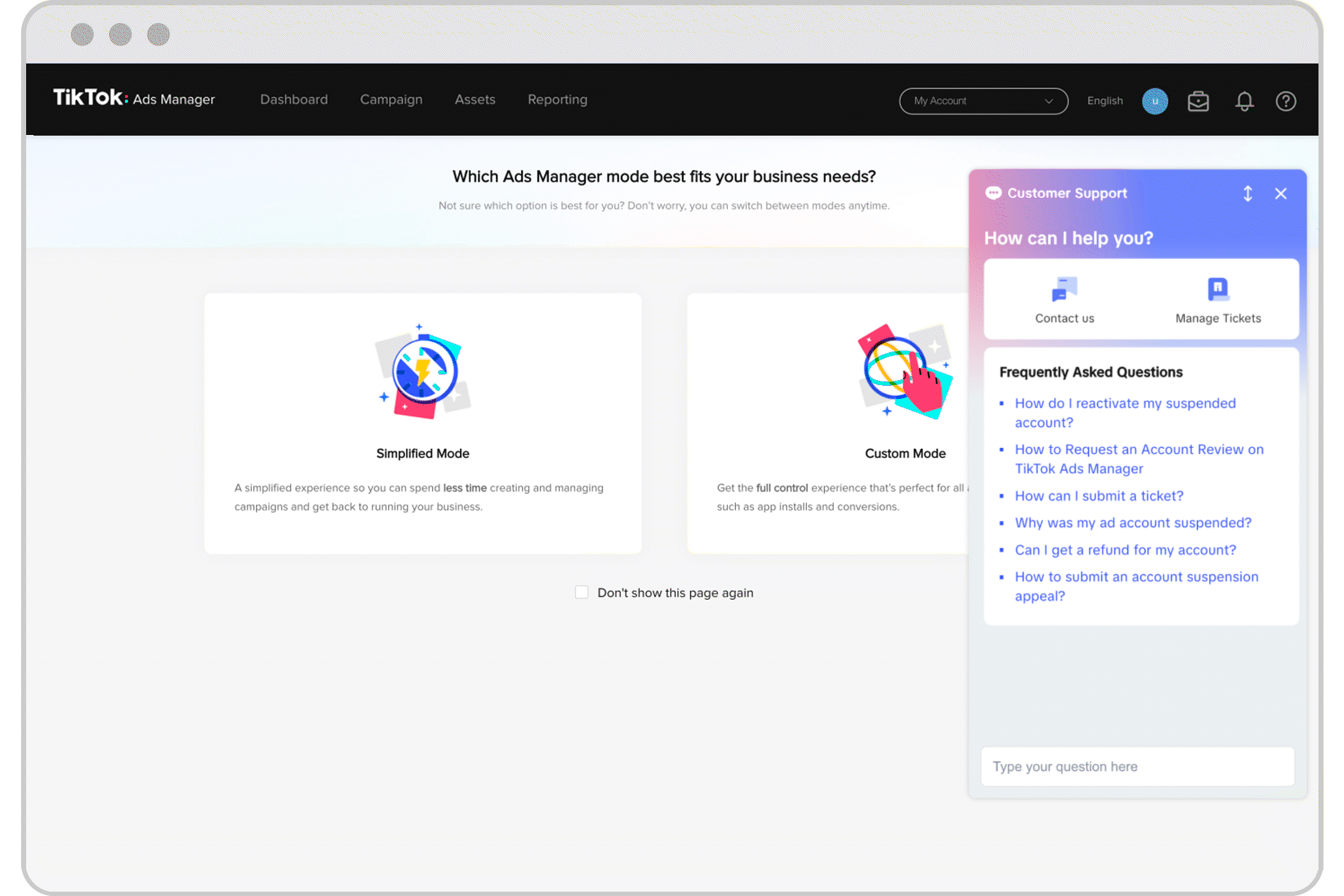 After selecting the issue category, you are required to provide information pertaining to the issue that requires resolution. Submit the ticket. All further updates on the ticket will be available via the "Manage Tickets" section.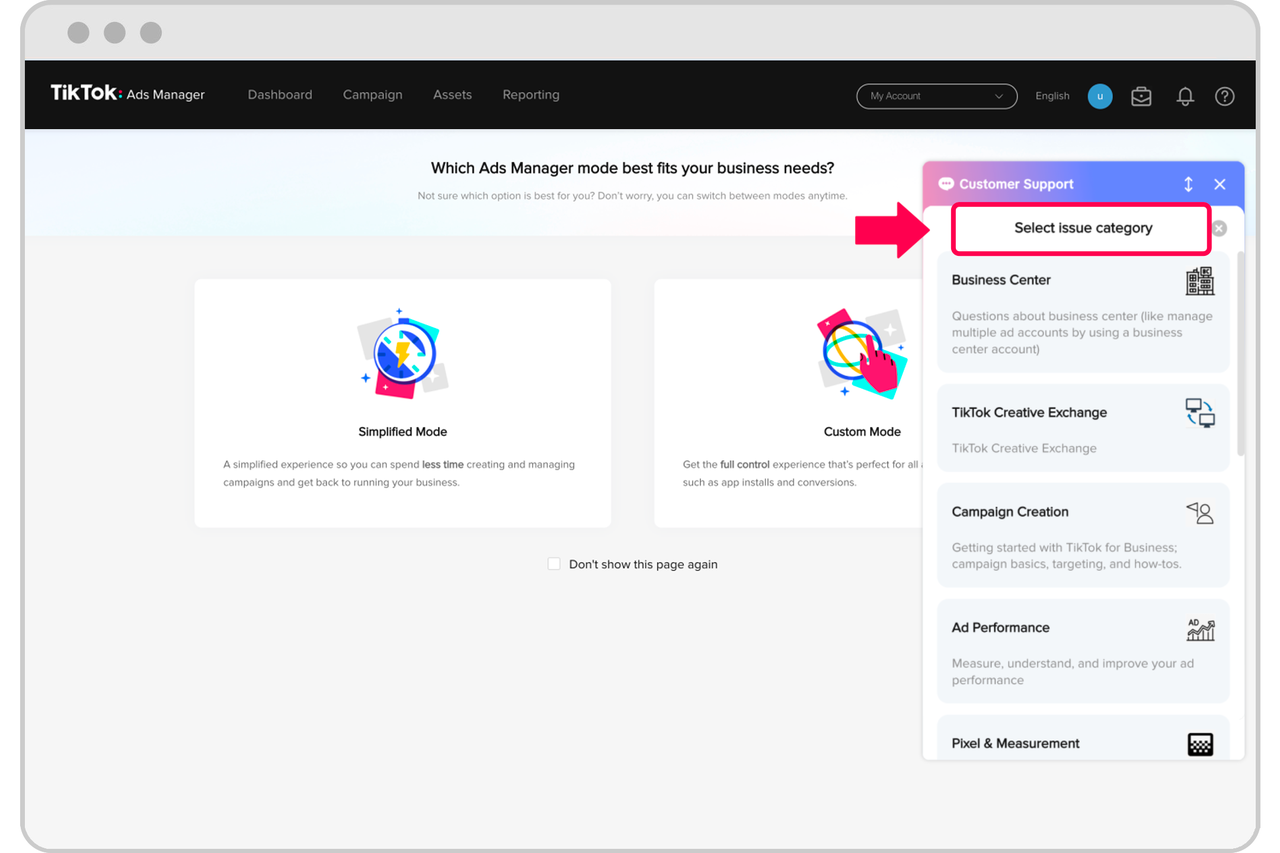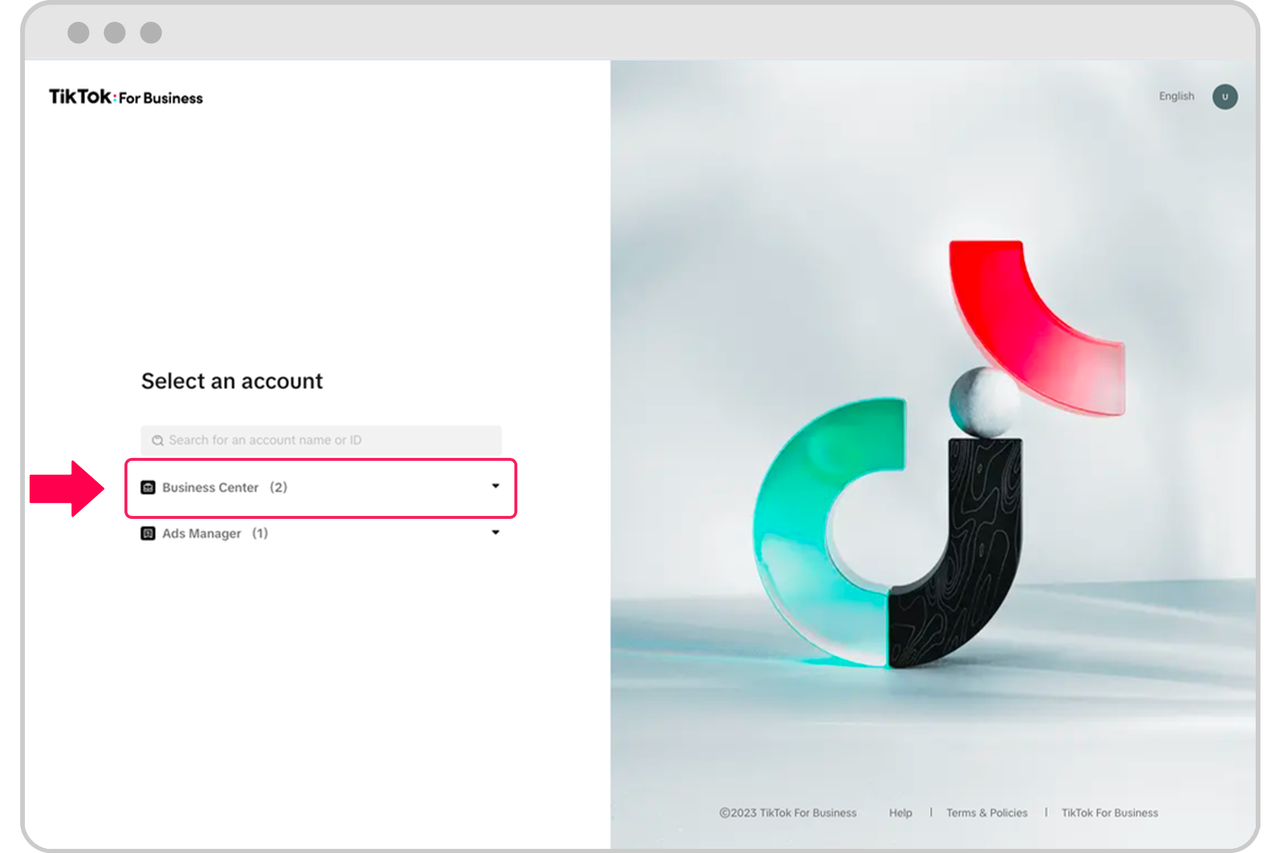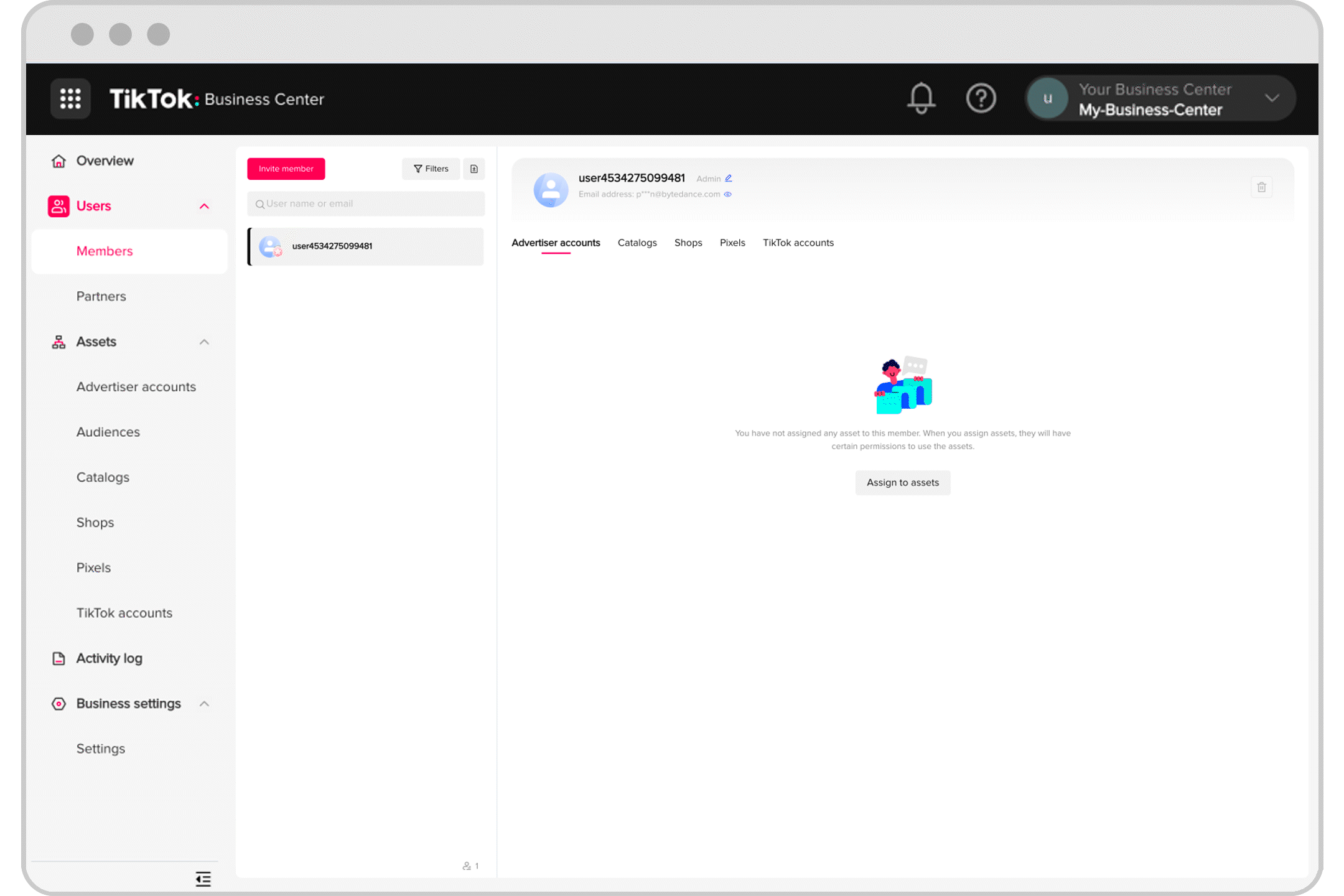 Choose the subcategory under Business Center that best represents the current issue or problem.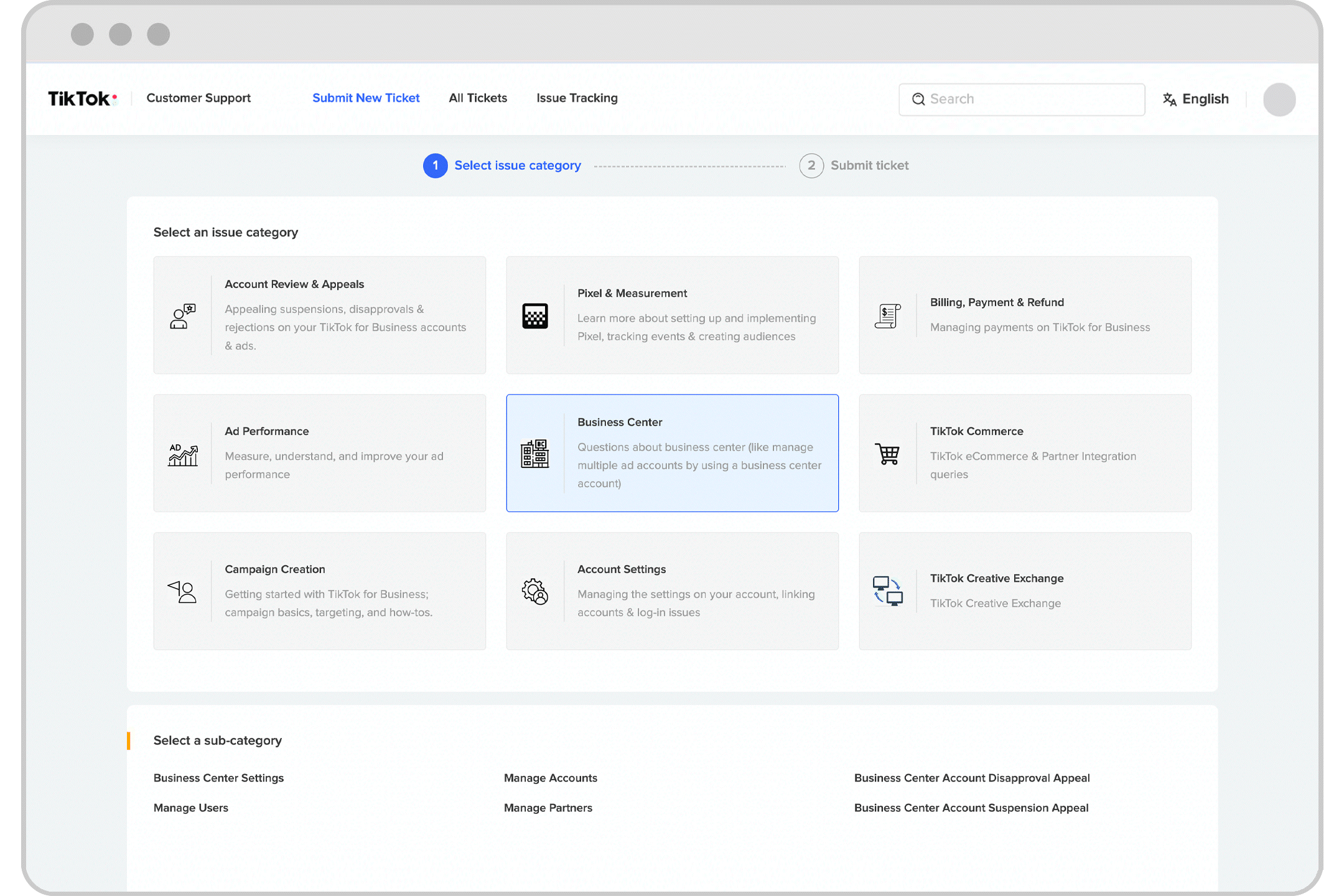 Complete the form provided. Clear details along with images and videos where possible will help our customer support teams to understand and provide resolutions faster.