TikTok is improving the functionality of pixels by collecting and using landing page information such as metadata and button clicks. This new information will, in the future, enable TikTok to provide recommendations on how to enhance your pixel event setup and even offer automated solutions. This data may also be used to personalize ad campaigns for people on TikTok and improve TikTok's ad delivery systems.
These changes will roll out for newly created pixels on July 6, 2023 and starting July 31, 2023, for existing pixels.
With this update, the TikTok Pixel will send the following information from your webpage where a TikTok Pixel is installed:
Structured microdata from supported formats like JSON-LD/Schema.org and Opengraph.

Descriptive page metadata (for eg. page titles, product information).

Page performance data (for eg. page load times).

Button click text and elements (for eg. button name, descriptive text, and attributes).
If you would like to opt out of sharing this additional data with TikTok, you can do so by toggling "Enhance Data Postback" off in your Events Manager settings: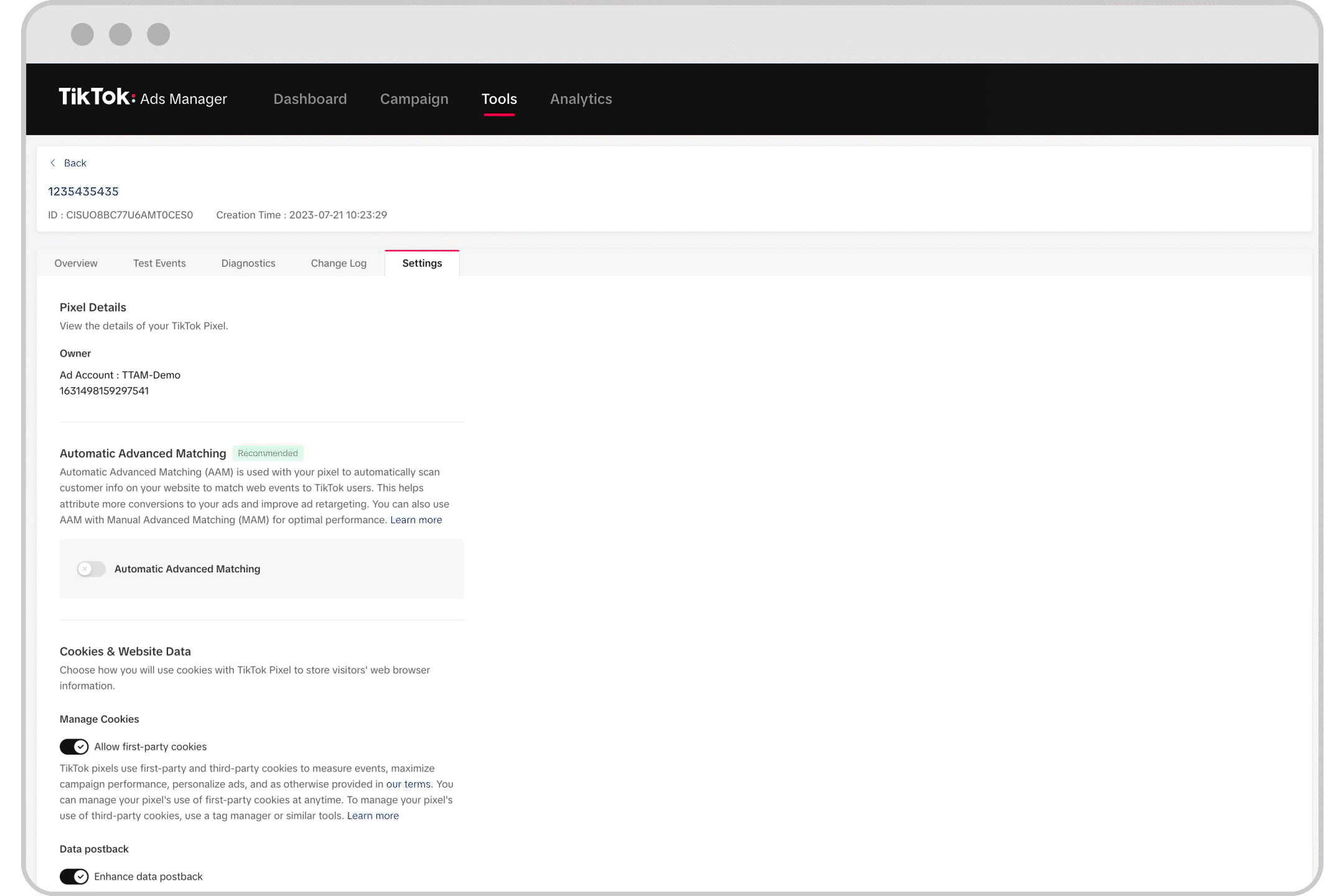 We recommend utilizing TikTok For Business Tools, such as Pixel Helper, to view the data being sent to TikTok and ensure it aligns with data-sharing policies and does not include data that may be deemed sensitive.
For more information about data collection policies, refer to TikTok Business Product Data Terms and TikTok Privacy Policy.