Before getting started: Phone and Email matching are currently in testing. Please reach out to your Account Manager for more information. To learn more about mobile identifiers, please work with your Mobile Measurement Partner (MMP). 
On TikTok Ads Manager, you can upload your own Customer File to create a Custom Audience. We offer the ability to upload Customer Files using Mobile Ad Identifier (MAID) and accept both Apple Identifier for Advertisers (IDFA) and Google Advertising ID (GAID).
Please read the instructions and follow the steps below to get started.
​Supported file formats: .csv or .txt format (zip file is not supported).

​Size: Up to 1GB.

​Accepted IDs:

​Apple IDFA (Identifier for Advertisers).

​GAID (Google Advertising ID).

​Accepted hash:

​MD5 Hashed.

​SHA256 Hashed.

​"Original" (unhashed/raw) value.

​If providing unhashed/raw values (which will be hashed automatically), the content of the file before hashing needs to contain consistent capitalization - either all uppercase or all lowercase.

​IDFA and GAID data can be combined in the same file, with each entry on a separate line. Only matched data will process, all other data will be ignored – including column headings/names, or other unmatched data.
​From TikTok Ads Manager, go to Assets > Audience.

​Click Create Audience, choose Custom Audience and select Customer File.

​Choose your File Type from:

IDFA/GAID - "Original" (unhashed/raw) value

IDFA/GAID - MD5 Hashed

IDFA/GAID - SHA256 Hashed

​Upload your Customer File

​File Preview: provides you a sample of the content uploaded.
When creating your Customer File, you can simply input a list of GAIDs and IDFAs in a single column on a .csv or .txt file, and import it directly to TikTok Ads Manager.
For example: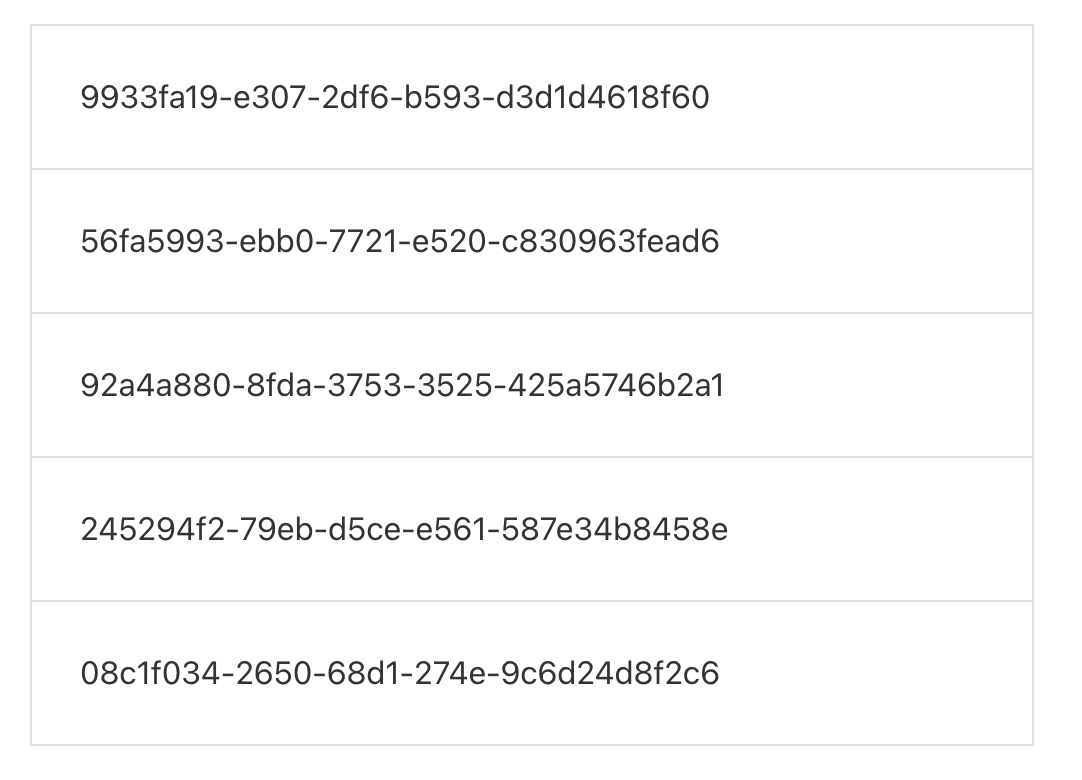 You can also download Customer File example template below.
My Customer File_Final_Version
.xls
(14.69 KB)
Notes:
​A minimum matched audience size of 1,000 is required to target Custom Audiences in an ad group.

​You can have up to 400 custom audiences at one time within the account.