Before getting started: When you start the channel set-up, make sure you have added a Phone Number in your store settings/profile.
Find the TikTok Module in your back office, or you can find the module here.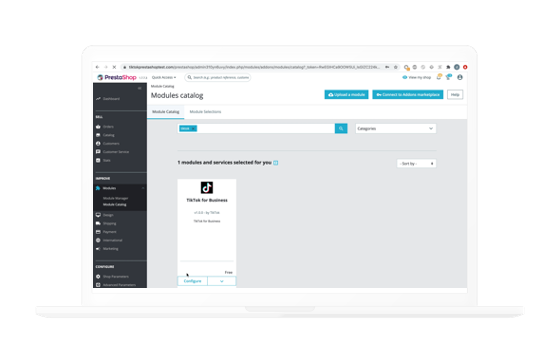 2. ​Click Connect on the setup page to proceed.
3. ​Sync a TikTok For Business account to activate the integration. At this stage, you can either create a new TikTok For Business account or connect to an existing account.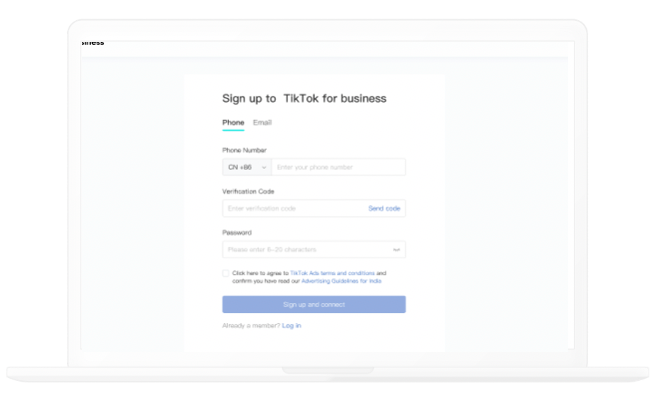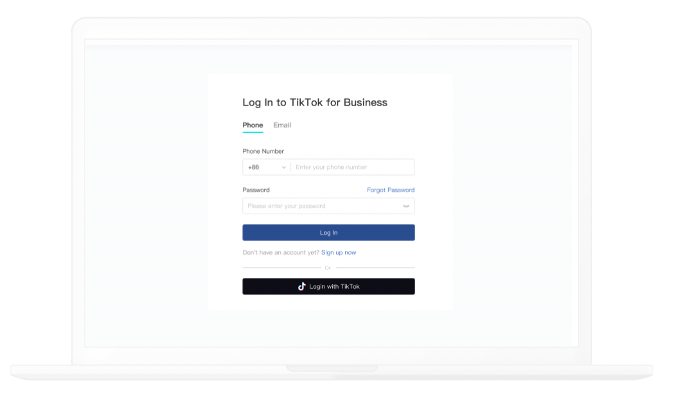 4. ​Authorize PrestaShop to connect with TikTok For Business.
5. ​Having successfully connected your TikTok For Business account, you will be prompted to create or connect a TikTok Business Center.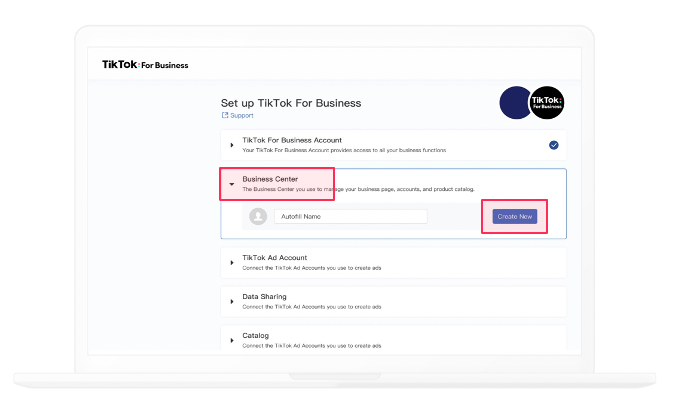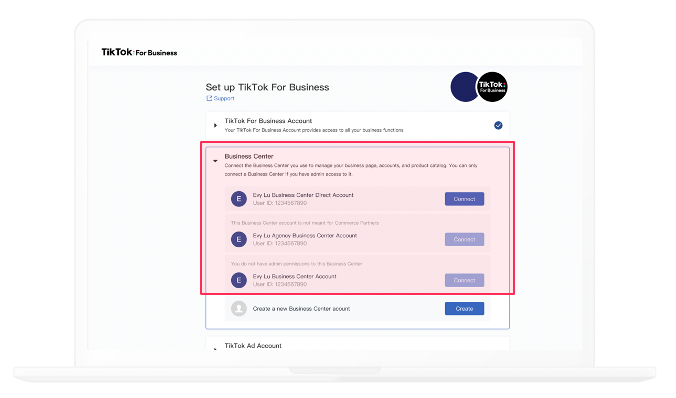 6. ​Then, connect your TikTok Ad account.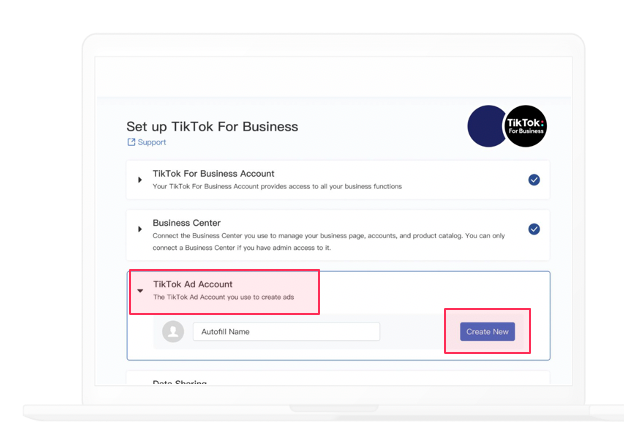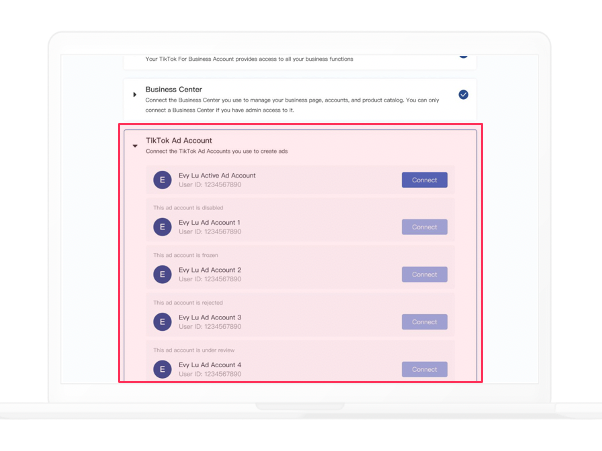 7. ​Having successfully connected your TikTok For Business account, TikTok Business Center, and Ad account, you will see the following page: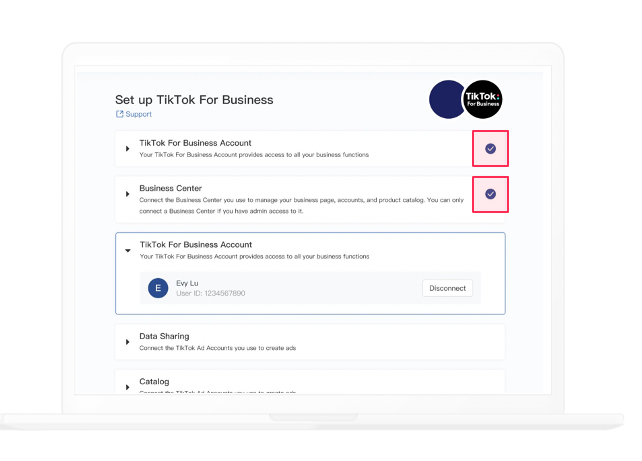 8. ​Create a TikTok Pixel by clicking Create New in the Data Sharing section.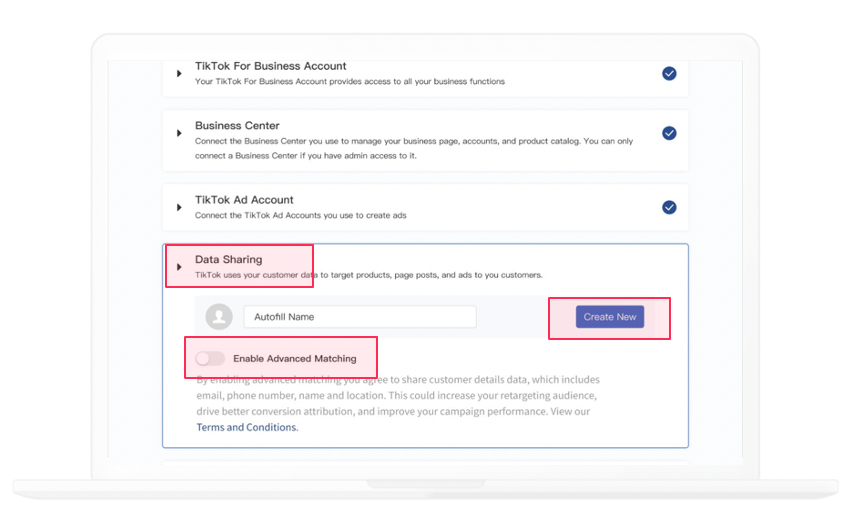 9. ​Having set up the TikTok Pixel, you can enable the Advanced Matching feature to track your website visitor events with improved match rate accuracy for optimal measurement.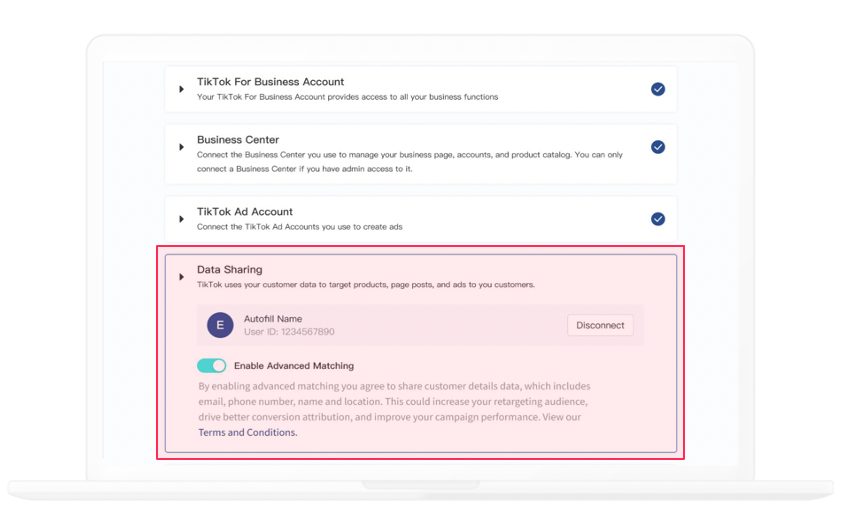 10. Set up your product catalog syncing by clicking Create New. This will sync your existing product catalog onto your TikTok Business Center.
Note: Catalog is required to set up your TikTok E-Commerce Platform Partner Integration. The ability to create a catalog and/or use catalog-based ad solutions may vary based on your market and region. Learn more about catalog here.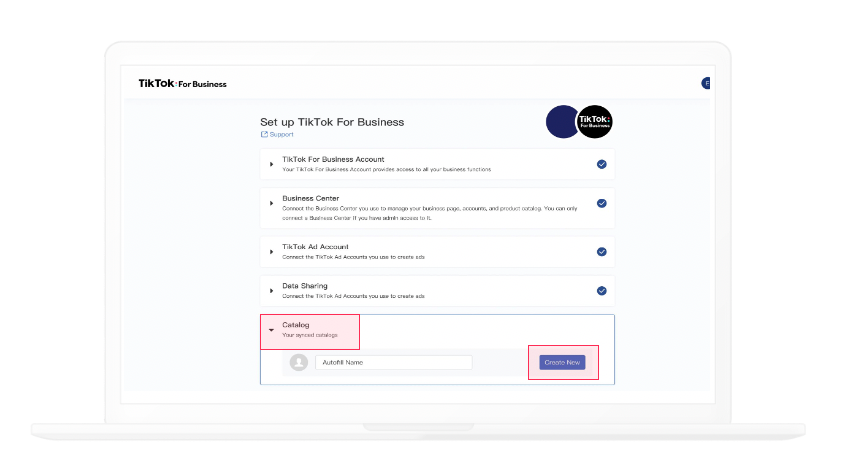 11. Once each section is completed, click Finish Setup.