Note: These instructions are for self-serve customers. If you are not a self-serve customer, please contact your client service team or account manager.
TikTok Ads Manager is the one-stop shop for running and managing paid ad campaigns on TikTok. It gives you all the features you need to launch effective ads, drive conversions, and measure performance. It's affordable and easy to use.
This article provides step-by-step instructions to create your TikTok Ads Manager account, from account registration to account setup and approval.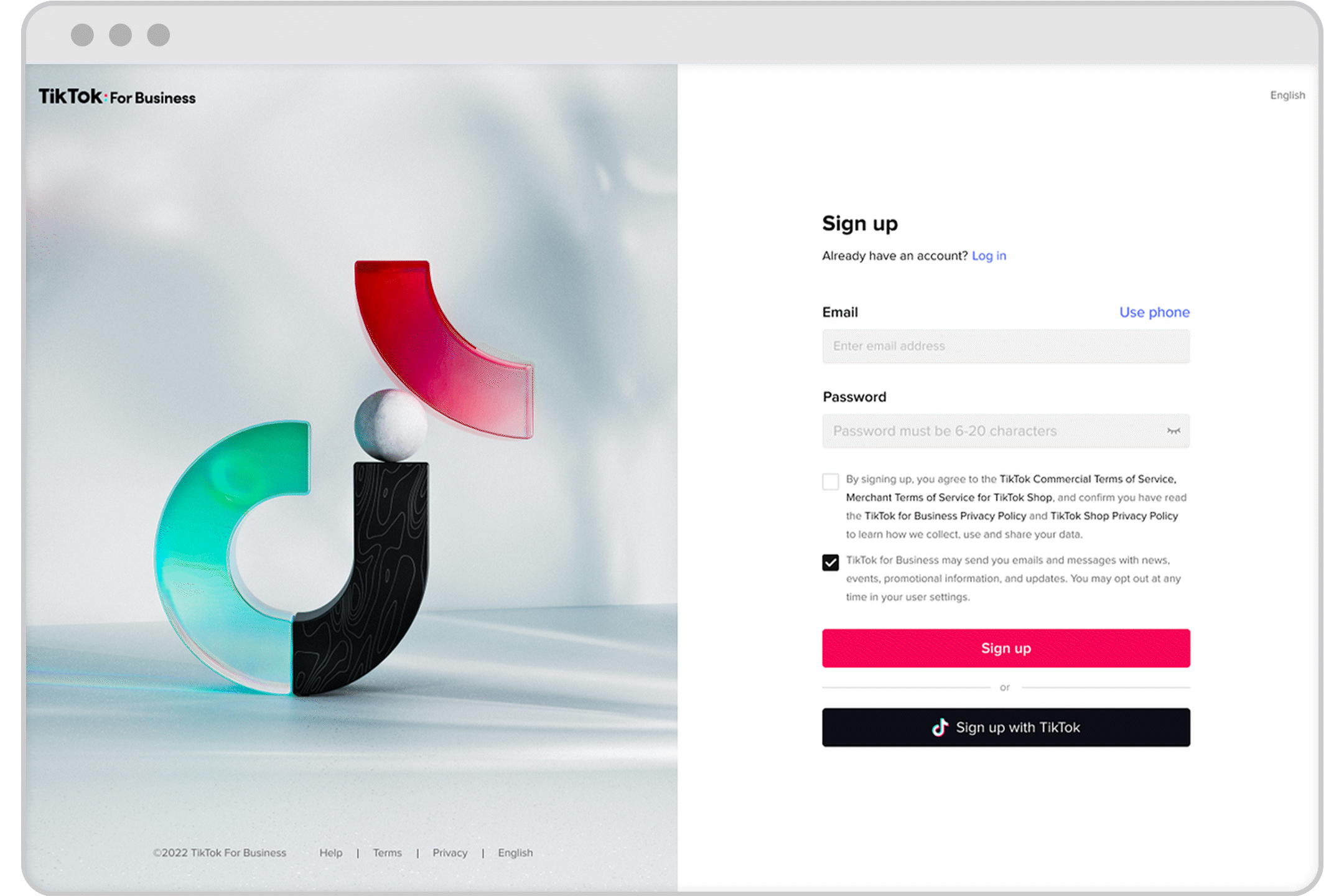 Go to https://ads.tiktok.com/i18n/signup/ to start the process.

Create a login using an email address or phone number and set a password. These are your login credentials. You will need to use them to access your TikTok Ads Manager account.

After you agree to the TikTok terms & conditions and click Sign up, you will be asked to verify a code sent to the email or phone number provided.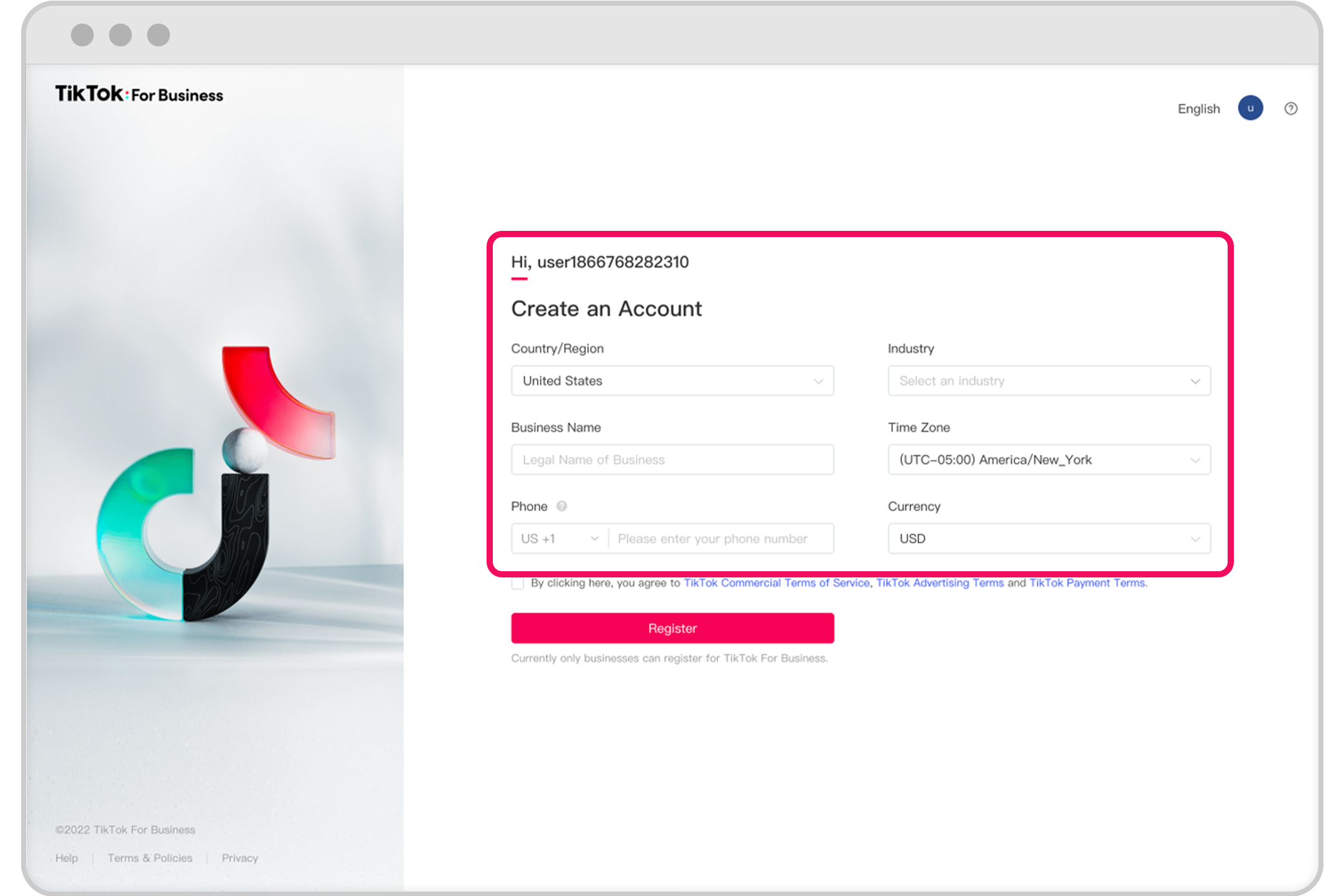 Provide basic information about your business, including the following:
Agree to the terms and click Register.
Note: Depending on where you've registered your account, you may have the option to submit documents to verify your business identity. To learn more, refer to About Business Verification.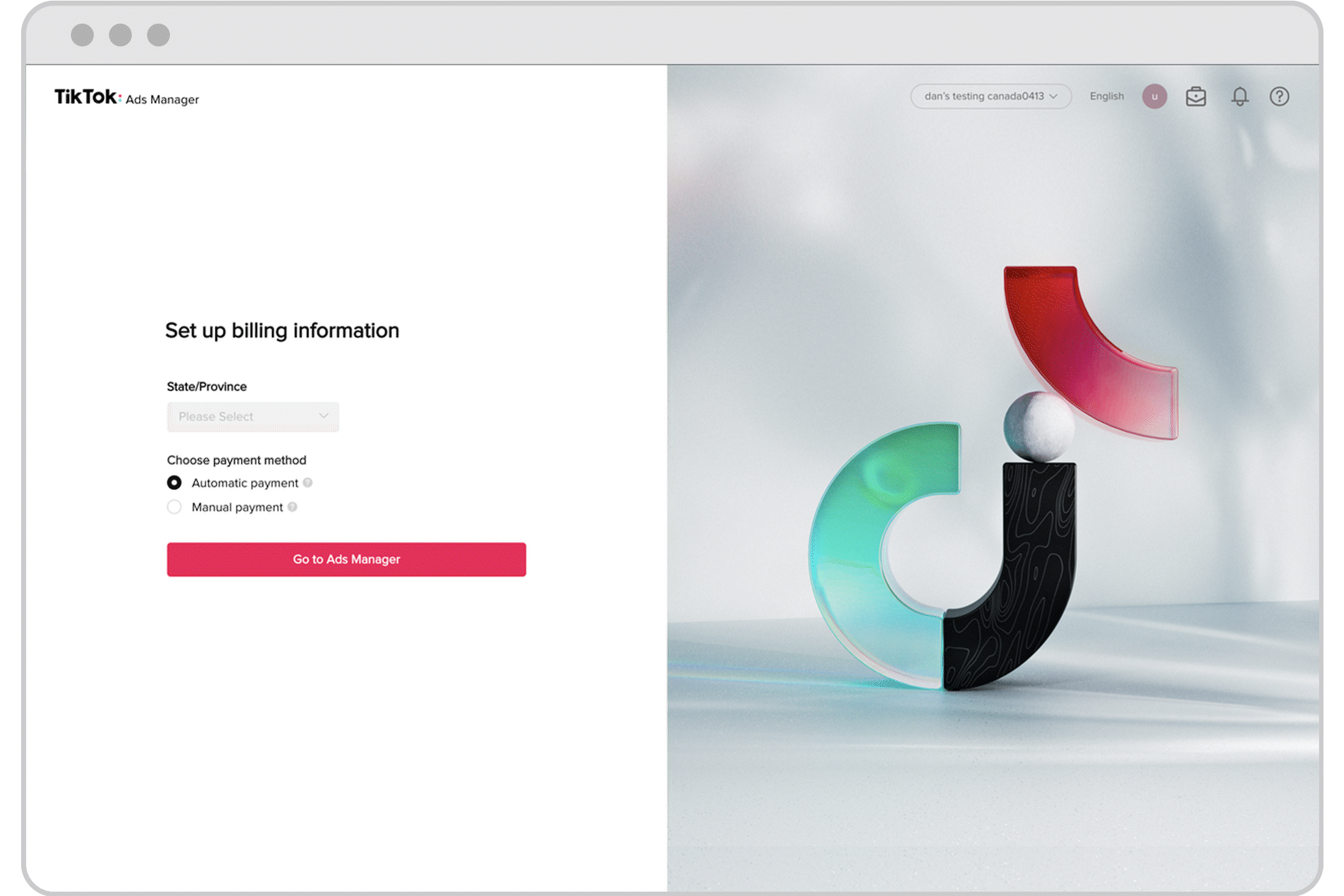 Note: Your ad account will be automatically submitted for approval after you complete steps 1-3. Your ads will not run until your account is approved, but you will be able to build campaigns on Ads Manager. Most account reviews take less than 24 hours. You can check your account approval status under Account Settings, then Account Info. To learn more, refer to Account Approval FAQs .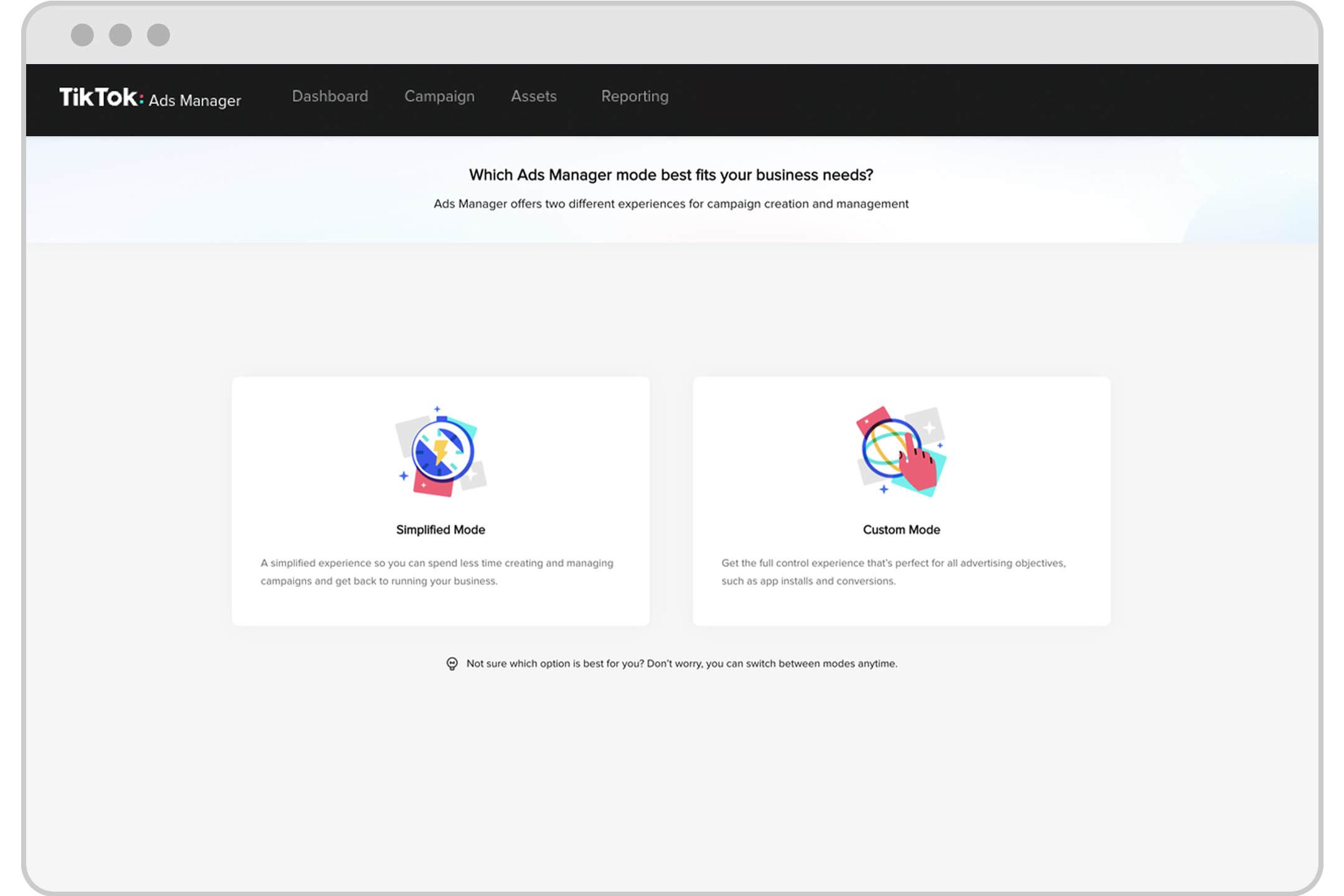 Choose a mode that works best for your campaign creation needs:
Follow the steps in the mode that you selected to create your first campaign.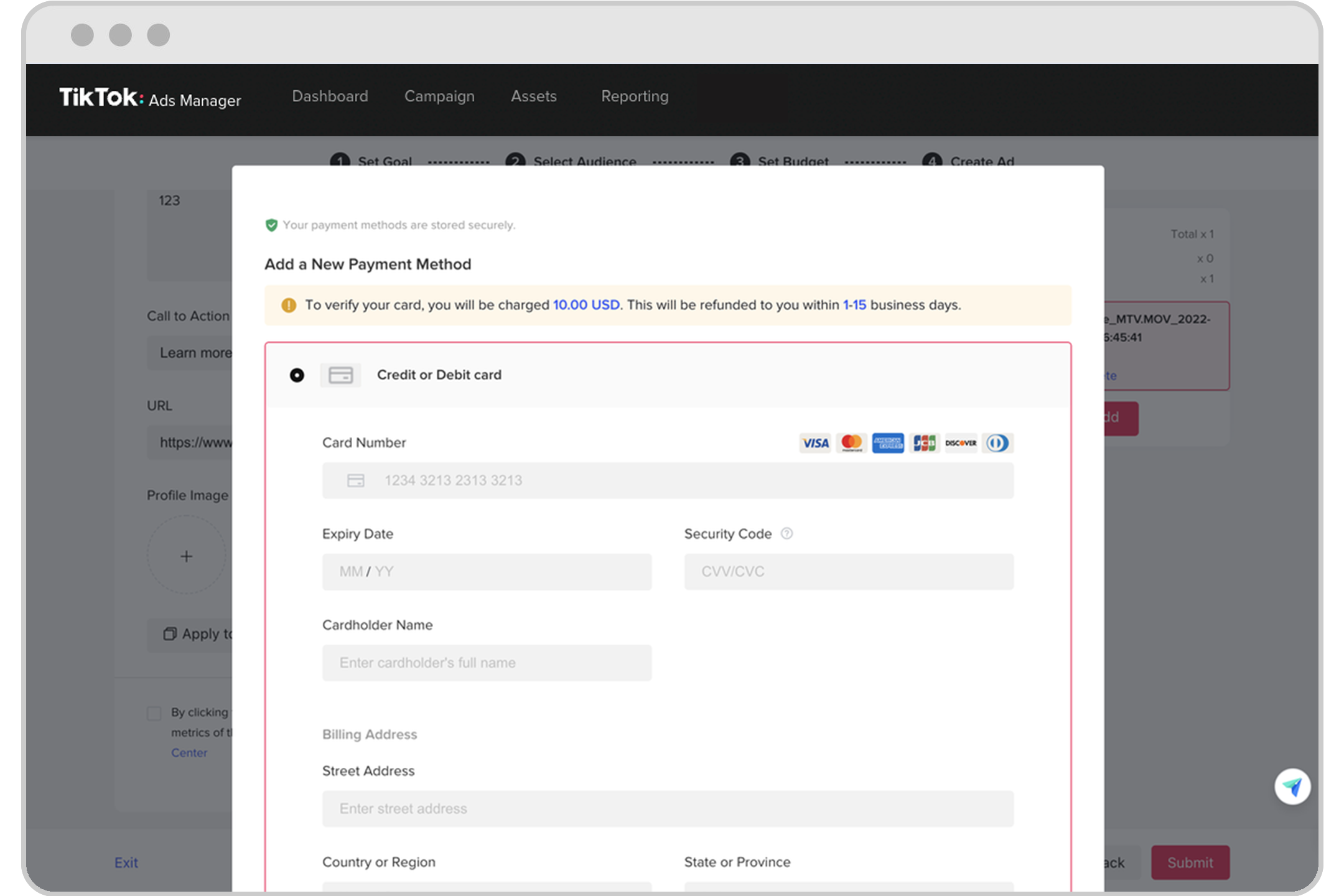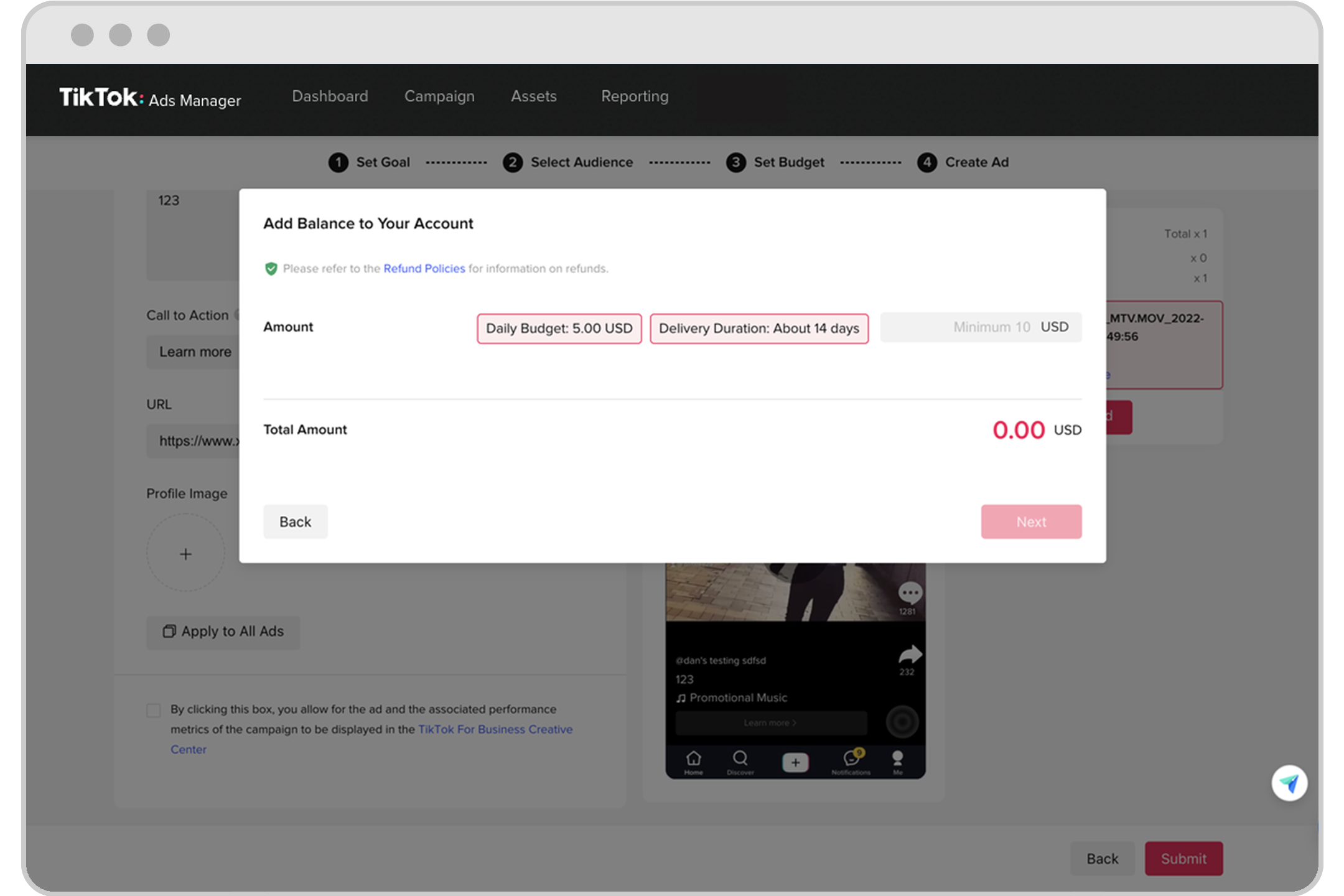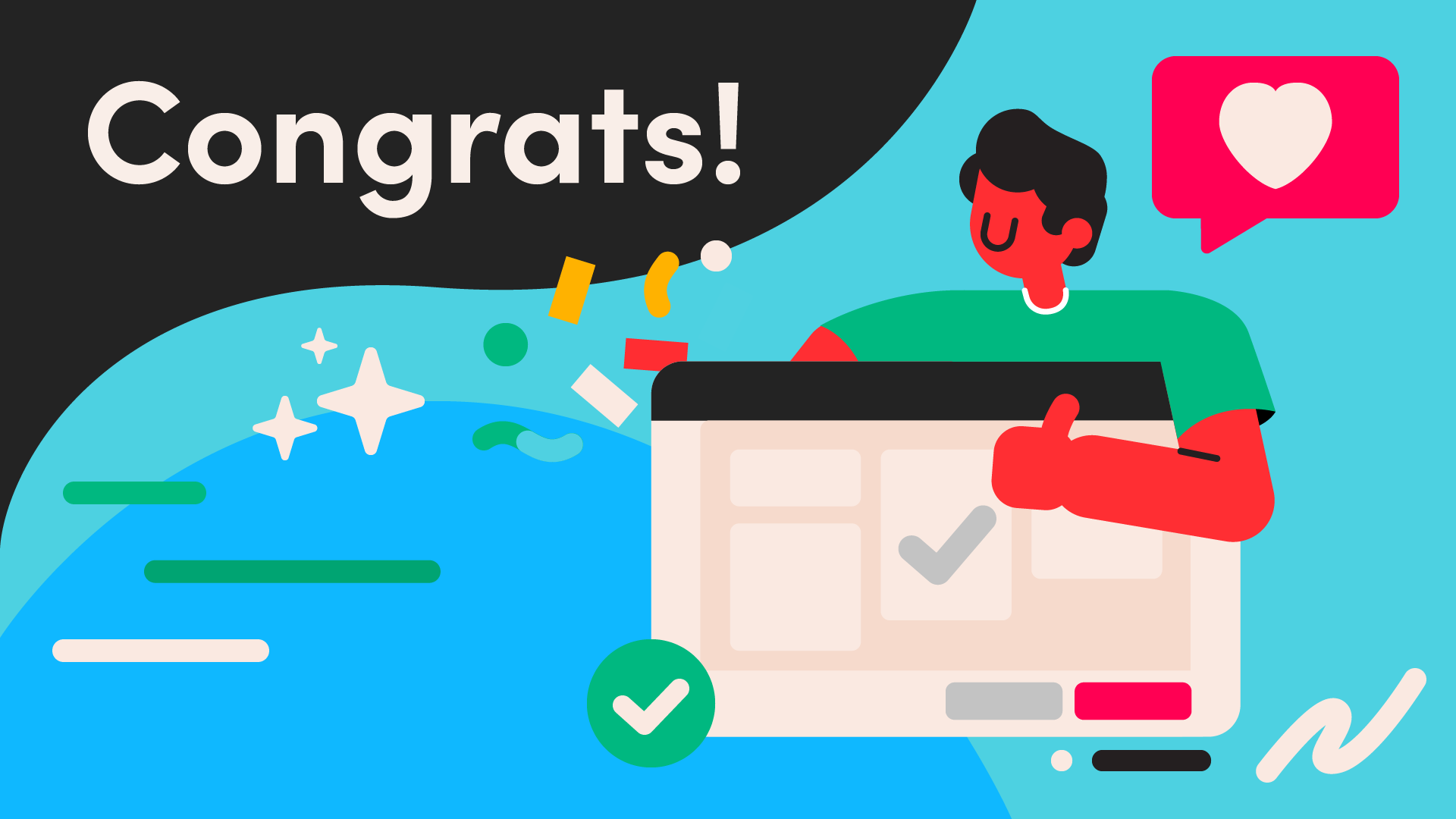 Congratulations on setting up your TikTok Ads Manager account and running your first paid campaign!
Note: To create a safe experience for our users, and comply with local regulations, please know that there are several industries and products that cannot be promoted using TikTok Ads Manager. For a complete list of the prohibited products and services in each market, see TikTok Advertising Policies - Industry Entry.