Businesses use a variety of lead handlers to manage their leads. Customer Relationship Management (CRM) systems, call center technologies, online sheets, and email services are a few of the most prevalent ones. After CRM reflects the gathered leads, businesses use various communication mediums to increase the chances of conversion. Hence, integrating the CRM with TikTok Lead Generation is recommended.
Currently, TikTok provides TikTok Custom API with Webhooks for integrating your lead management system with TikTok Lead Generation. Webhooks enable you to receive updates in real time. Every time a new lead is submitted, we send a notification and lead content to your endpoint. Once successfully integrated, you will start receiving real-time leads directly in your CRM or lead handler.
For developing your custom integration for lead retrieval, please refer to TikTok Marketing API.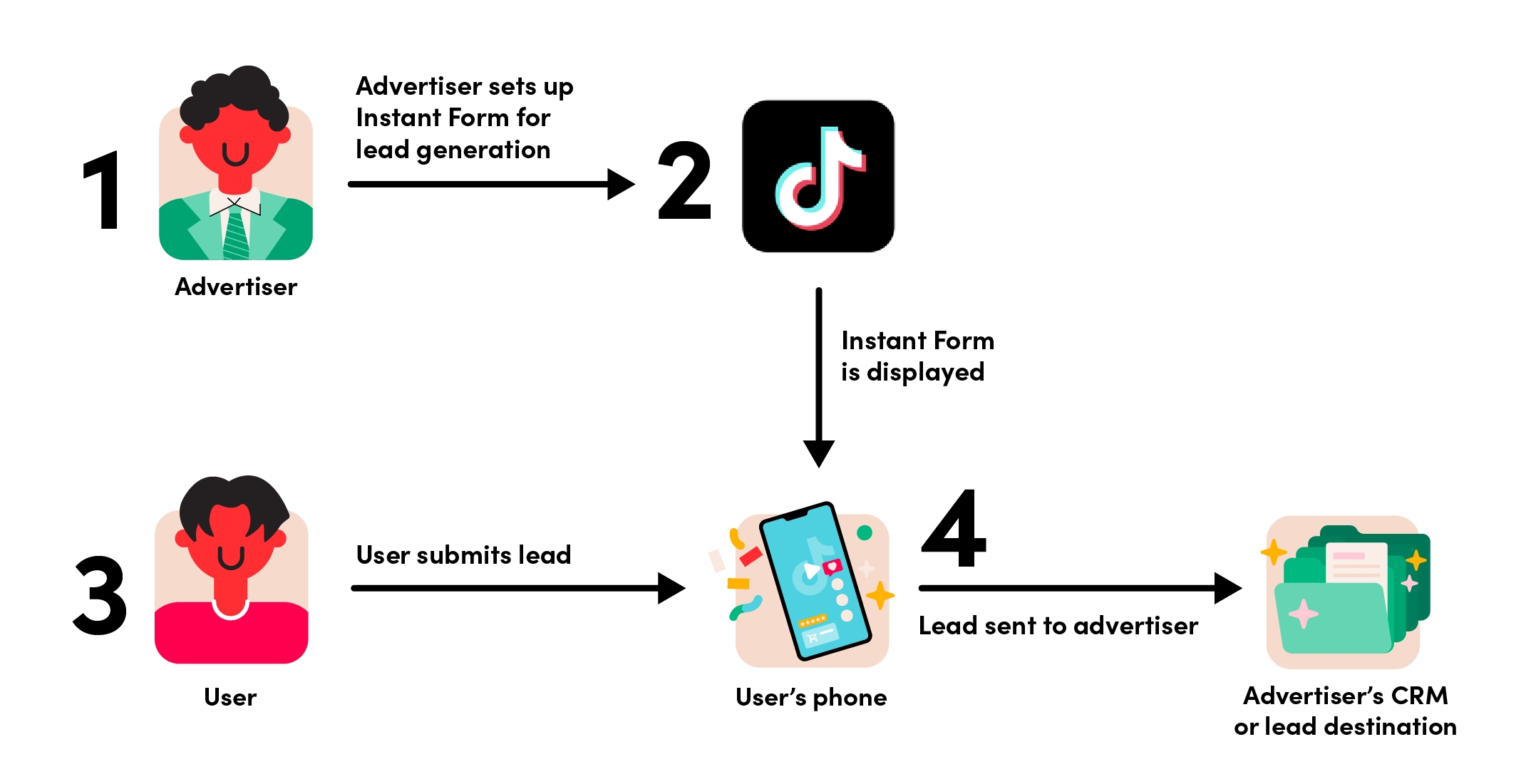 In addition to partnerships with third-party CRM platforms and automation tools, TikTok is also investing in providing advertisers with the ability to seamlessly set up a TikTok Ads Manager account and install the TikTok pixel (one-click) via their website builder of choice. Currently, WordPress users can install the TikTok Plugin to:
Sign in or create a new TikTok Account.

Connect your existing Business Center account or create a new one with 1 click.

Connect your existing TikTok Ads Manager account or create a new one in 1 click.

Install the pixel and activate Advanced Matching for optimized tracking.
To learn more about the TikTok for Business plugin on WordPress, refer to How to Install the TikTok For Business Plugin on WordPress.