The Shop Ads setup feature in TikTok Seller Center is available in Malaysia, the Philippines, Singapore, Thailand, the United Kingdom, the United States, and Vietnam.
If you don't have a TikTok Seller Center shop yet, refer to Set Up TikTok Shop Using TikTok Seller Center.
To set up TikTok Shop Ads in the TikTok Seller Center, refer to the following steps. The Seller Center Ads setup allows you to easily connect your Business Center, TikTok Ads Manager account, and TikTok Account with your shop.
For a brief overview of how to enable ads on TikTok Seller Center, watch the video below.
Go to your TikTok Seller Center, click Ads, and begin the setup.

Then, click Connect to select a Business Center you want to connect to.

Or, click Create account to create a new one.
Connect Ad accounts that belong to the Business Center.

Or, click Create account to create one.
Go to your TikTok Seller Center, navigate to Ads, click Overview, and select Create Campaign to go to TikTok Ads Manager.

Once redirected to TikTok Ads Manager, select Product Sales as your campaign objective with TikTok Shop as the product source, then create and publish your ads.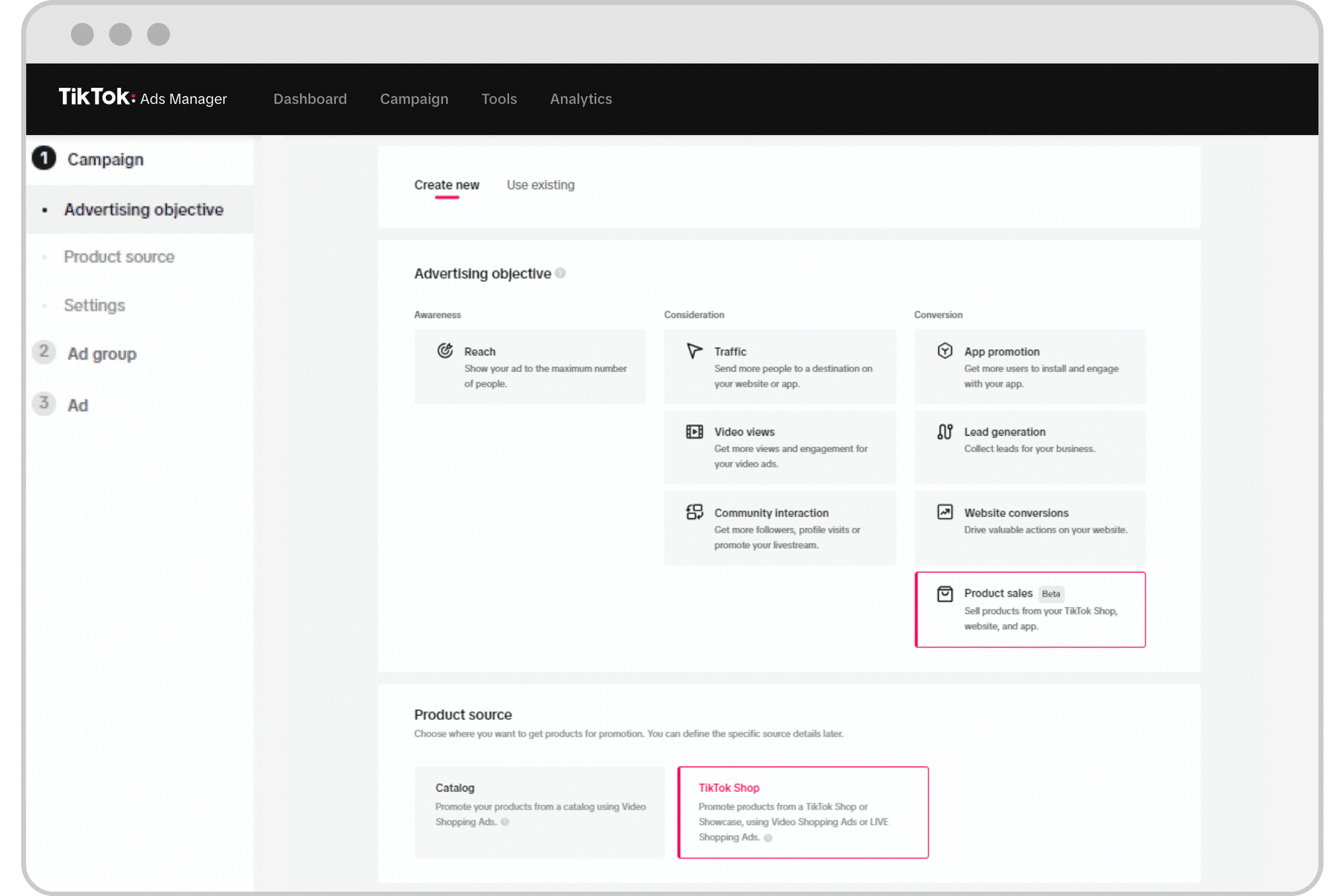 See Getting Started with LIVE Shopping Ads, Getting Started with Video Shopping Ads and Advertise using product images from TikTok Shop for more information.